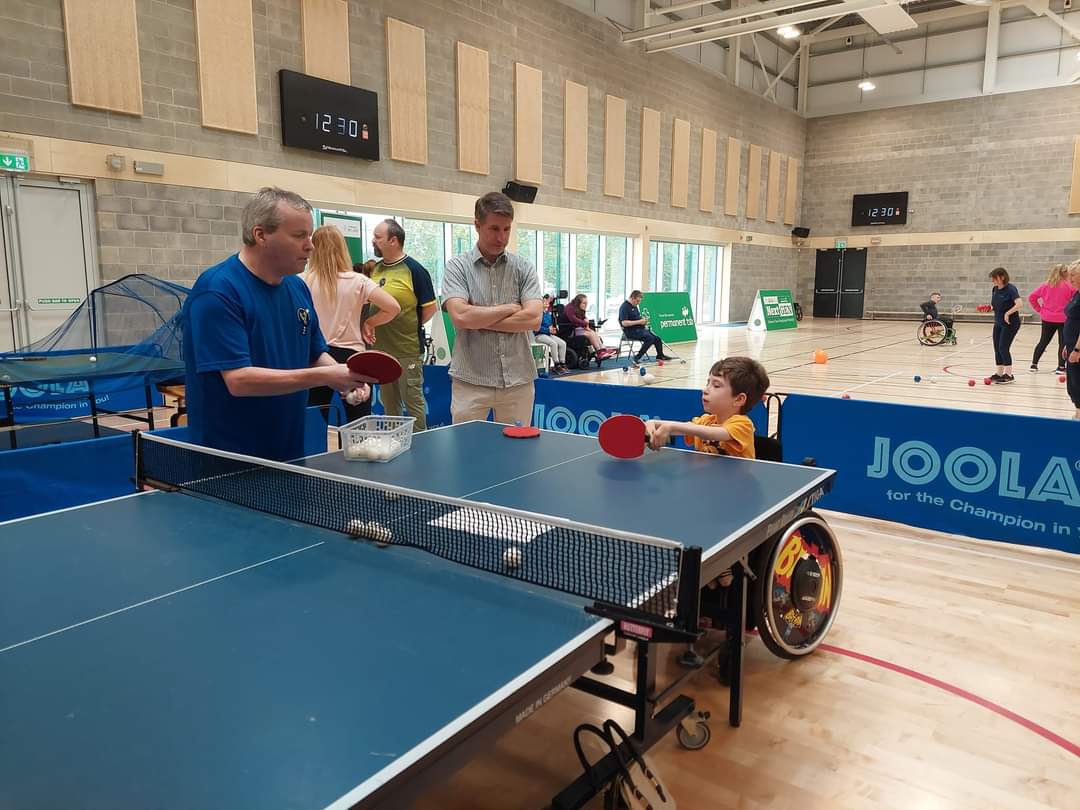 Paralympics Ireland Next Generation is a one-day regional opportunity to discover your paralympic potential through a range of physical challenges and exploring different Paralympic sports. Table tennis has been on display at the first two Next Gen events which took part in Galway and Cork.
In Cork, Coaches and players from the Munster Development Squad provided assistance and demonstrations of the game to attendees throughout the day from 10.00 am to 3.00 pm. Munster Branch will be following up with regard to a number of expressions of interest received during the day.
Special thanks to Niall O'Flaherty in Connacht and Eoin Kelly in Munster for representing Table Tennis in their respective events.
The Next events will take place on:
Lisburn Raquets, Belfast club: 10th June
National indoor arena, Dublin: 24th June
For more information on Paralympics Ireland Next Gen follow the link: https://paralympics.ie/nextgen/