Who are Table Tennis Ireland?
Table Tennis Ireland (TTI) is the National Governing Body for table tennis on the island of Ireland, responsible for developing and growing the sport. TTI represents the interests of our members by promoting, co-ordinating, administering, operating and marketing our sport.
Our Purpose TTI provides strategy, governance and leadership to grow and sustain table tennis in Ireland and to promote the benefits of the sport.
Our Mission Our mission is to attract and retain players, coaches and volunteers to the sport by creating enjoyable and fulfilling opportunities to play table tennis.
Our Vision We want to see table tennis played widely through a large network of self-sufficient community clubs and recognised as both a high-performance Olympic sport and a sport that brings active fun to all.
Our Values At Table Tennis Ireland we value:
•
Honest and respectful communications
•
Integrity and
accountability
•
Fairness and inclusiveness
•
Ambition and competitiveness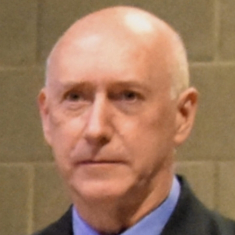 Arnold Morgan
Director