Mr Alan Strong MBE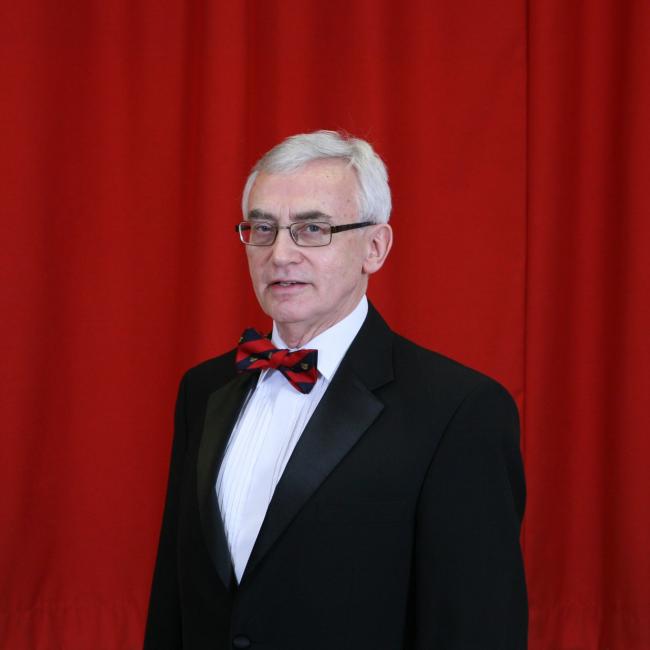 Alan Strong has been involved in Table Tennis for over 35 years in many roles including various offices in the Irish Association and Ulster Branch, having caught the TT-bug along with his two brothers Kenneth and Roger (deceased) in their Co. Tyrone home. 
He has contributed to coaching from 1984 onwards being the holder of ITTA Level 1, 2 and Level 3 awards. In 1996 he was accredited as a National Coach Tutor by Coaching Ireland, and was Tutor & Assessor of all ITTA Award levels from 1984 onwards in addition to having been the Author of the first ITTA Coaching Manual in 1992. 
Alan has been active in a range of coaching activities in the period 1982 – 2004 both at Irish and Ulster levels, addressing standards, tutoring, strategy, technique, tactics and sport science. He mentored several Senior Coaches such as Andrew Dennison. 
He was the recipient of a number of coaching awards including NI Coach of the Year (1987), UTV Honorary Coach of the Year (2002) and the special 'NI Service to Sport Award' (2003) by the Belfast Telegraph and BBC.
Alan has organised over 15 Ulster Opens, in conjunction with his Ulster colleagues, especially Pat Hunter and Pat Todd, commencing in 1981, with constant international participation, despite "times of troubles" in Belfast. He also led the Ulster Branch organisation of three Irish Senior Opens – Wedgie Open & two Milk Irish Opens, attracting 13 nations at one and 6 at others, covering 4 continents – Europe, South America, Africa & Asia, including the famous Jean-Michel Saive (Belgium). These major events involved close working with several key officials such as Eddie Limberg, Ken Strong, Tony Phillips and Pat Hunter and included the negotiation of substantial sponsorship deals. He organised jointly and acted as Television Commentator for two UTV Table Tennis Challenges, recorded and broadcast over 5 weeks, as well as hosting Ireland v China in Belfast and managing three European League matches in Craigavon, Belfast and Antrim Forum.
He has been a member of several Irish & Ulster committees, including Irish Junior & Senior Selection as well as acting as NPC to several teams, including the 'best ever Irish performance at the European Youth Championships' when Colum Slevin, Brian Orr and Aidan Walsh took 15th place in the Junior Boys team event in 1982. Alan led Ulster Teams to the Commonwealth Championships (5 tournaments) and to Commonwealth Games (2002 and 2014). He was ITTA High Performance Committee Chair & Joint Author of "TTI High Performance Operational Plan (HPOP)" 2015, and author of several Table Tennis Ulster strategies, funding bids, sponsorship deals & publicity campaigns. He was joint leader in the creation of British Olympic Table Tennis Federation, along with ETTA, TTAW, STTA & ITTA (UB) – now known as BTTF, and Joint Initiator of UK Coaching Manual along with R. Yule (Scot), A. Griffiths (Wal) & Jill Parker (Eng). Again, his Ulster colleagues were involved and supportive in a real team effort.
Alan has served as a Government-appointed Board Member of Sports Council for N Ireland (2004 – 2012), holding the key position of Chair of its Places Committee. He is a member of the ITTA Disciplinary Committee, and is currently Director of Coach in Table Tennis Ulster, with responsibility to Ulster Chairman Arnold Morgan for managing a team of four staff who have roles in High Performance, Club Development and an Active Clubs Community programme. Alan was awarded the Joe Veselsky Award in 1996 for 'Service to Sport' and is a former ITTA Vice President.