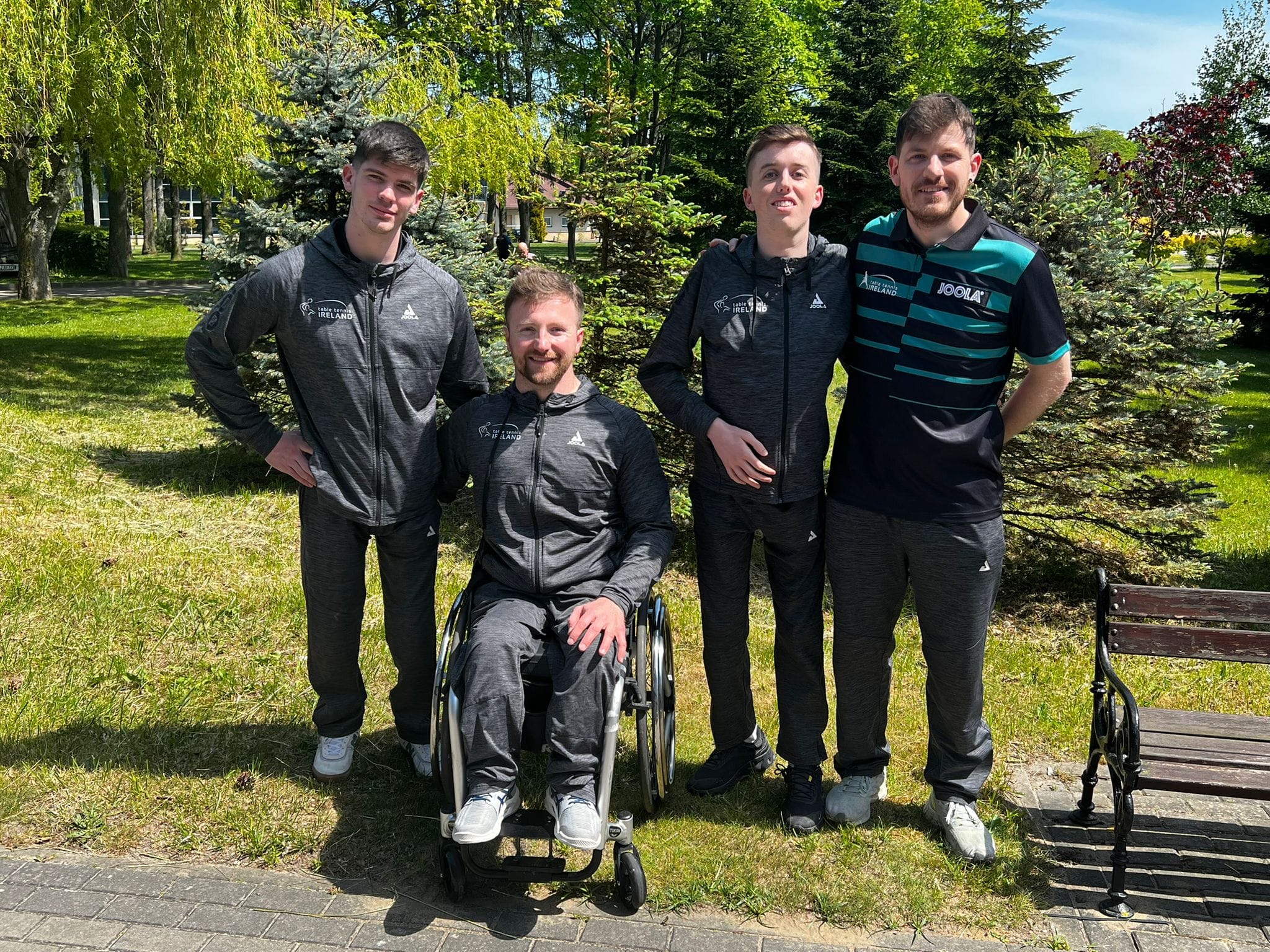 This weekend Colin Judge, Paddy Vaughan, Conor O'Callaghan and coach Sam Louge travelled to Wladyslawowo to compete in the Polish Para Open.
It was a successful weekend for Colin Judge who won all three matches in his group vs Baggio of Italy (3-0), Czerwinski of Poland (3-0) and Chamot of Poland (3-0) to top the group. He then beat Nalepka of Poland in a close semi-final bout (3-2). In a very tight final Colin faced Ciric of Serbia where he led 2-1, unfortunately he lost 2-3. Well done on Colin on finishing Runners up and receiving a silver medal.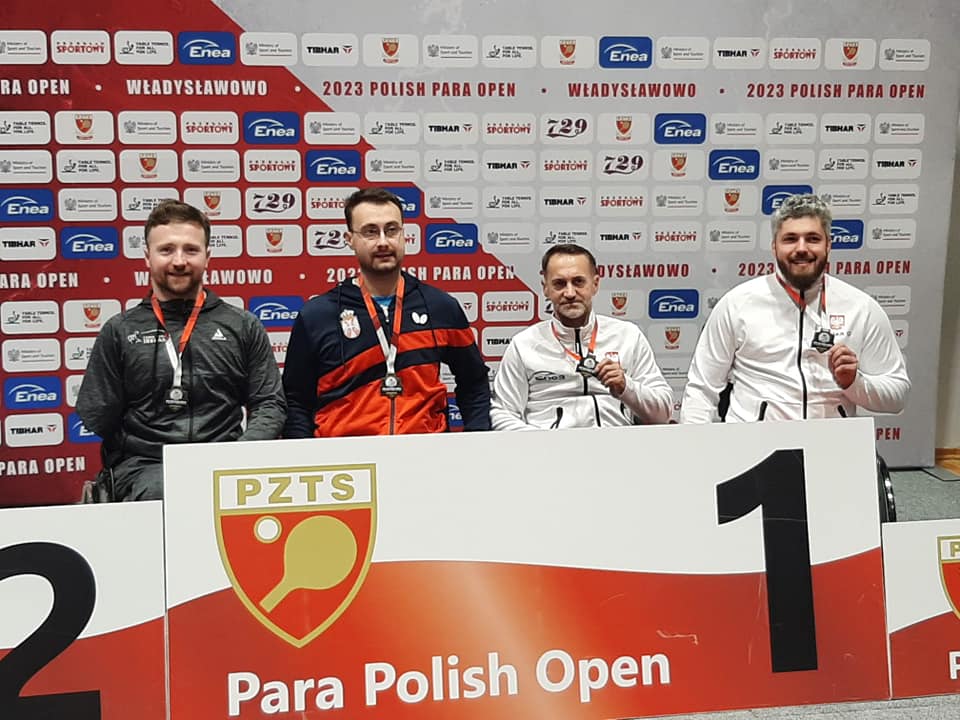 Paddy Vaughan won his first two matches vs Peredis of Holland (3-2) and Tong of Hong Kong (3-2). He played Hansson of Sweden to top the group but unfortunately lost the game (0-3). Due to the close results in the group Paddy finished 3rd.
Conor lost his 1st match Miller of Germany (3-0) and lost to Kraft of Poland (3-0) in his second match to finish 3rd in his group.
Paddy and Conor also competed in doubles together. In their first match they lost (0-3) against a strong Polish team. The boys bounced back in their 2nd match against Hong Kong winning (3-0) finishing 2nd in their group. In the quarter finals they faced another Hong Kong team where they lost (0-3)
Paddy had a busy campaign also competing in mixed doubles with Pilar Gonzalez of Spain. The pair topped their group beating both Norway (3-2) and Denmark (3-0). The pair bowed out in the quarter finals against Germany after a really close game (2-3) just missing out in the last set.