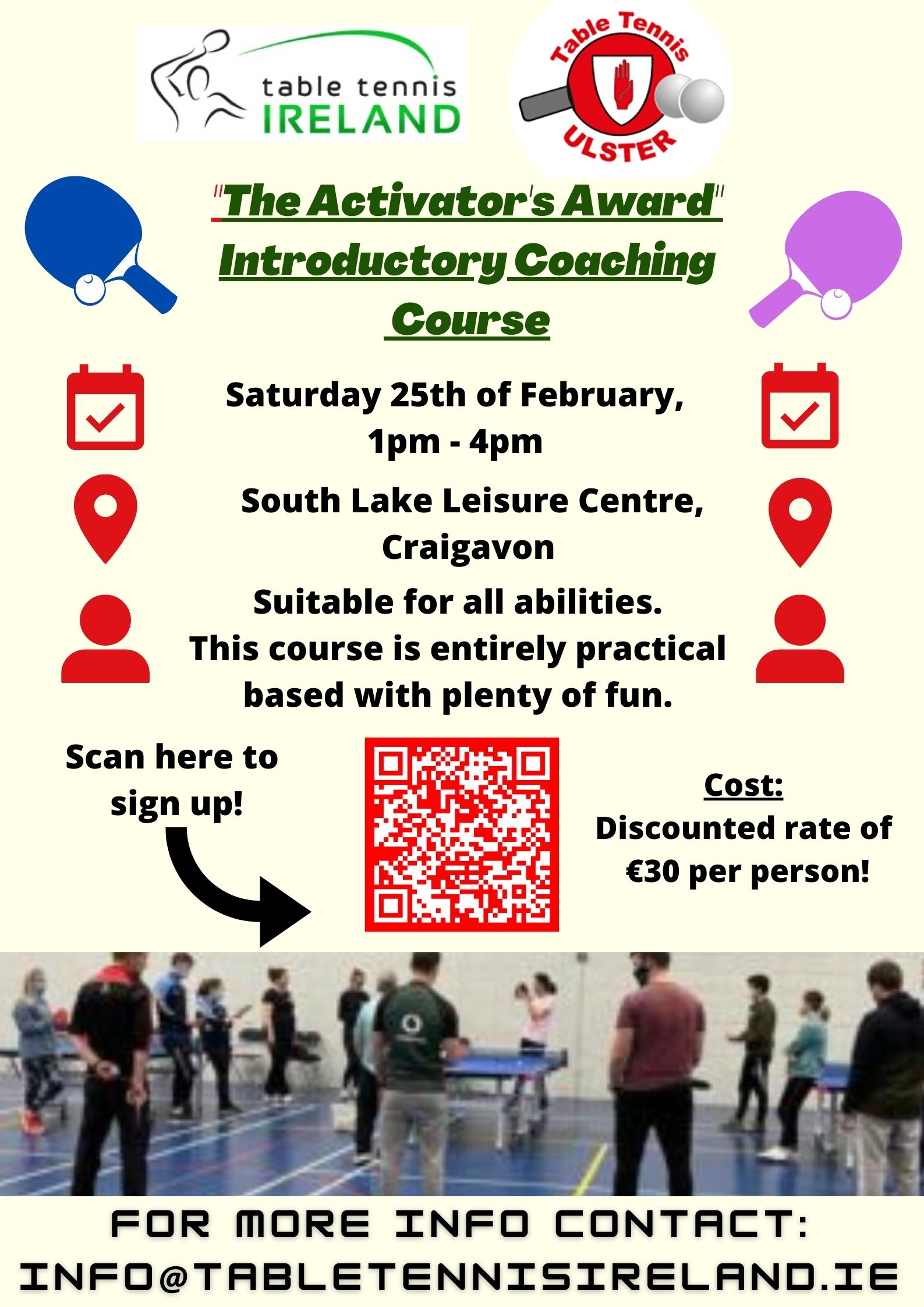 We are delighted to announce that we are hosting an introductory coaching course, known as the "Activator's Award" in February taking place in Ulster.
This course will take place in South Lakes Leisure Craigavon. The course will be taking place on Saturday 25th of February 1pm – 4pm.
The cost which has been subsidised by Table Tennis Ulster, will now be €30 per person.  Each candidate will receive one year Free membership, a coaching manual to assist with coaching going forward and a certificate on completion of the course.
The Activator Award provides an opportunity for networking and engagement among candidates. The candidates will develop new skills through practical and interactive activities
You do not need to have a background in playing table tennis. This course is a fun and enjoyable course suitable for all everyone including parents, teachers, older adults, multi-sport coaches, club administrators and anyone who is interested in taking on table tennis as a new sport and physical activity.
Places for the course are limited so register now before the course is filled. Register here: https://tti.justgo.com/workbench/public/events?ref=AE6530A6D99FB511D4C54DC24E77AFBB3E647835
If you have any questions on the course, please email [email protected]