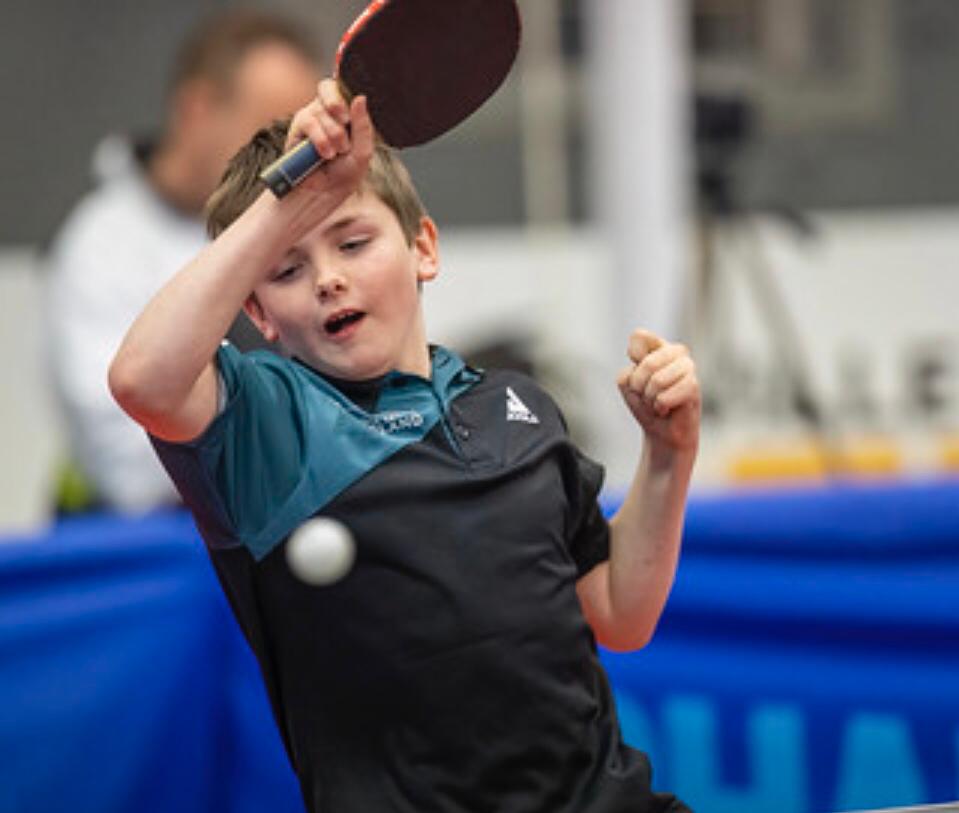 Well done to Peadar Sheridan and coach Conn Higgins who competed at WTT Youth contender Platja D'Aro in Spain this weekend.
In his opening group Peadar defeated Oriol Martinez (Andorra)  3/0, followed up by Another 3/0 against Javier Galán (Spain). In his final match hé lost to Tianxiang Zou(Spain) 1-3. 
Three players ended up with two wins each but crucially Peadar's taking a set against Zou , saw him top the group and advance to the round of 16.
Another Spaniard, Mattias Betancor was blocking Peadar's path. Peadar won the opening set 12/10, Betancor the second 11/6 but the Ormeau boy took control, winning the next two sets 11/7 , 11/2. 
In the quarter final another Spanish Challenge awaited. It was a ding dong battle against Mateo Lóis. Lóis took the opening set 11/9.Peadar response with an 11/6 in the second. Again Lóis won 11/9 in the third set. Peadar response was an11/6 in the fourth 
Peadar seems to be in control of the fifth set , leading 7/4 but inexplicably lost the next seven points. A bitter pill to swallow! 
Peadar also competed in the Under 15 event, but was unable to make it out of his group, loosing 0-3 to both European Under 13 number one Danilo Faso (Italy) and Miguel Zaballos (Spain).