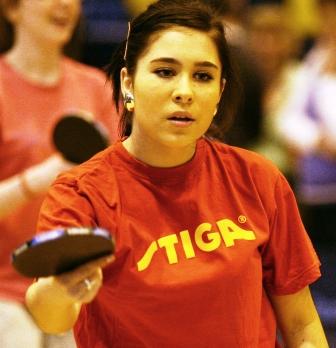 The Leinster Junior Close took place last weekend at IWA Sports Hall, Clontarf, Dublin. With two days of competition, there was some top class table tennis played.
Boys Events
In the Under 10s and Under 12s, York Road players were dominant, taking 1st and 2nd in both. Conor Gallagher took the Under 10 title over team-mate Ross McGarry, with Kevin Hutchinson taking the Under 12 title over Barry O'Toole. In the Under 14s, Club Donic's Shi Zhao Li took the title, defeating ALSAA's Ciaran Kelly in the Final. Li also made the Under 17 Final, but Corey O'Rourke was in fine form and took gold.
Girls Events
Mountrath's Katie Hayes was a winner on the double, claiming both the Under 10 and the Under 12 titles. In the Under 14's, first year cadet Meadhbh Slattery defeated Amy-Lou Hayes in the Final – she went on to claim 3rd place in the Under 17 girls as well to cap a fine weekend. In the Under 17 Final, ALSAA's Niamh Tracey pushed all the way before eventually losing out to Balgriffin's Lavinia Maties.
Click here for winners in each event.