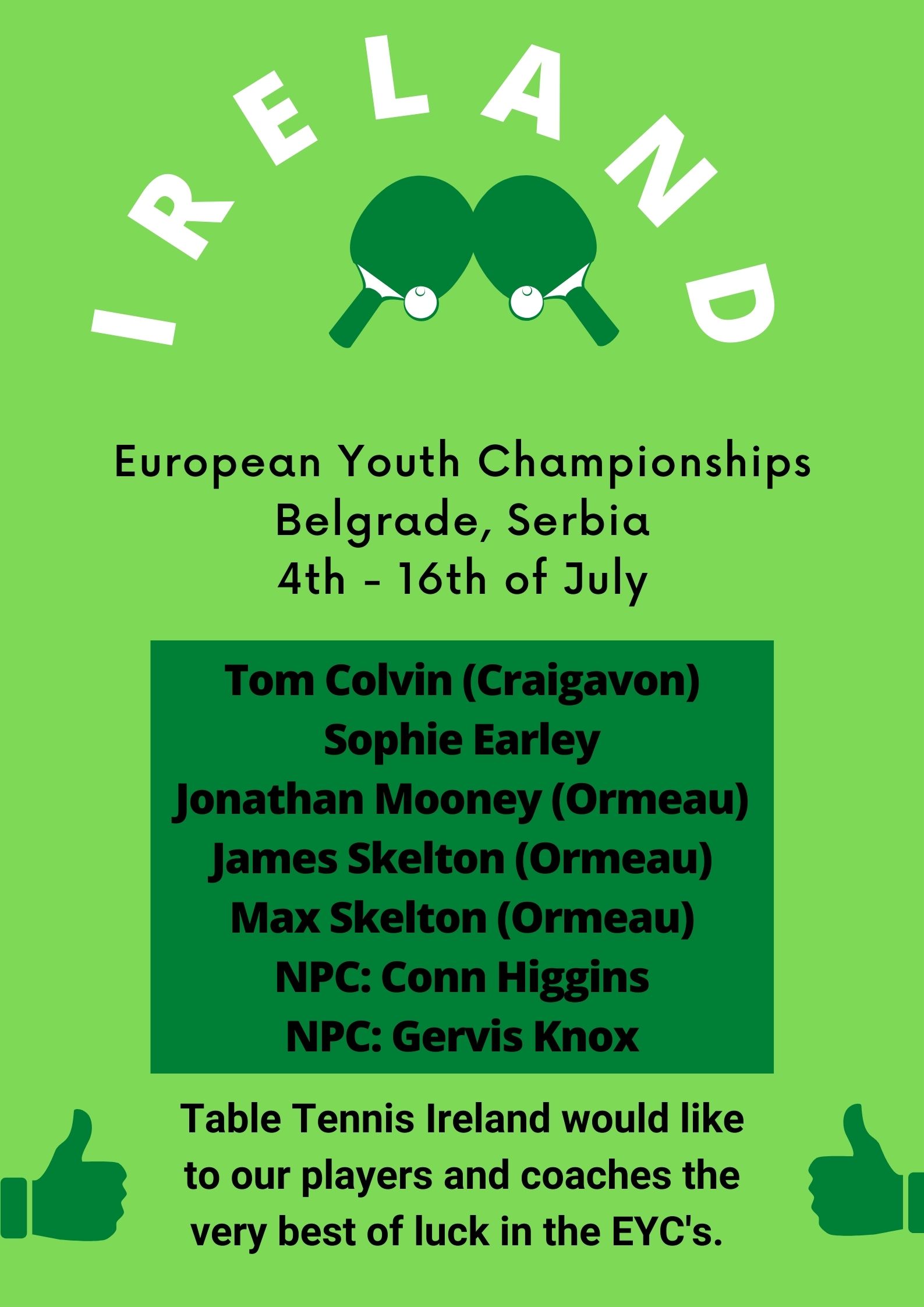 The following players have accepted their selection for the European Youth Championships, in Belgrade. The team travel to Belgrade on the 4th – 16th of July.
Tom Colvin (Craigavon)
Sophie Earley
Jonathan Mooney (Ormeau)
James Skelton (Ormeau)
Max Skelton (Ormeau)
We would like to wish the very best of luck to all our players and Coaches Conn Higgins and Gervis Knox in the EYC's.