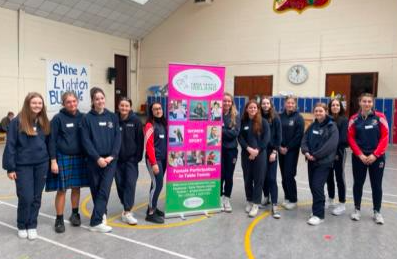 Further to our collaboration, Dun Laoghaire Rathdown LSP & Table Tennis Ireland have strengthened their partnership and developed and delivered more collaborative projects.
A Young Leaders Award programme was completed at St Raphaelas Girls Secondary School Dun Laoghaire in June, in which 16 girls participated in a 6-week training programme. This course was provided to students who were doing their PE Certificate. The course not only provided students with basic table tennis skills, but most importantly provided training in female empowerment. The young girls took part in a Sports Psychology (Mental Toughness) session, learnt managerial skills, organising a fun session with a group of 24 girls from a local Primary School. As a follow up to the Programme, a Teacher's Award course was delivered on 12th October when 8 new female coaches were qualified and gave very positive feedback. 3 coaches expressed interest in taking further coach education by joining a Level One Coaching Course.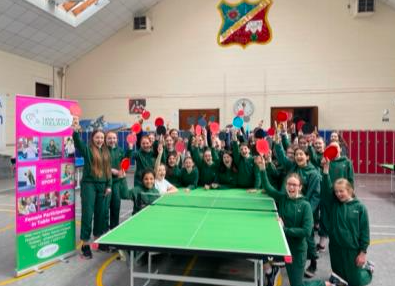 To ensure the sustainability of the work done at St. Raphaelas, TTI has agreed to supply a coach on a weekly basis to help establish an after-school TT Club at the school. Plans have been agreed for club sessions to start in January 2023.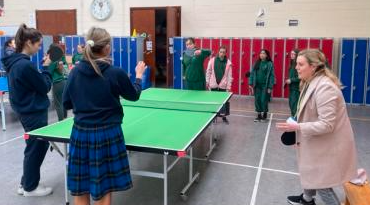 Following the success of this collaborative project, Dun Laoghaire Rathdown LSP and TT Ireland will run 2 more similar projects in the region. I would like to take this opportunity to thank DLR partnership, especially Shane and Kevina for all their support. Without their help it would not be possible for us to deliver the project so smoothly.