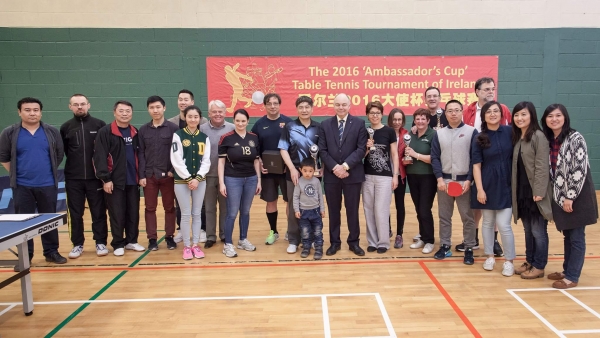 The First Ambassador Cup Table Tennis Tournament of Ireland was held successfully at PingZone Table Tennis Club in Dublin on April 17th, 2016.
The event was initiated by the Embassy of the People's Republic of China in Ireland and the Embassy of Mexico in Ireland and hosted by UCD Confucius Institute for Ireland. The Tournament attracted ambassadors and diplomats from over 10 countries including Spain, Portugal, Austria, Egypt, Poland and Lithuania, etc. After four hours of keen competition Chinese Ambassador His Excellency Jianguo Xu carried off the palm, while Geraldine Brennan and David Brennan, a couple representing DCBA (Dublin City Business Association) won the second and third places, followed by Austrian Ambassador His Excellency Thomas Nader with the fourth place.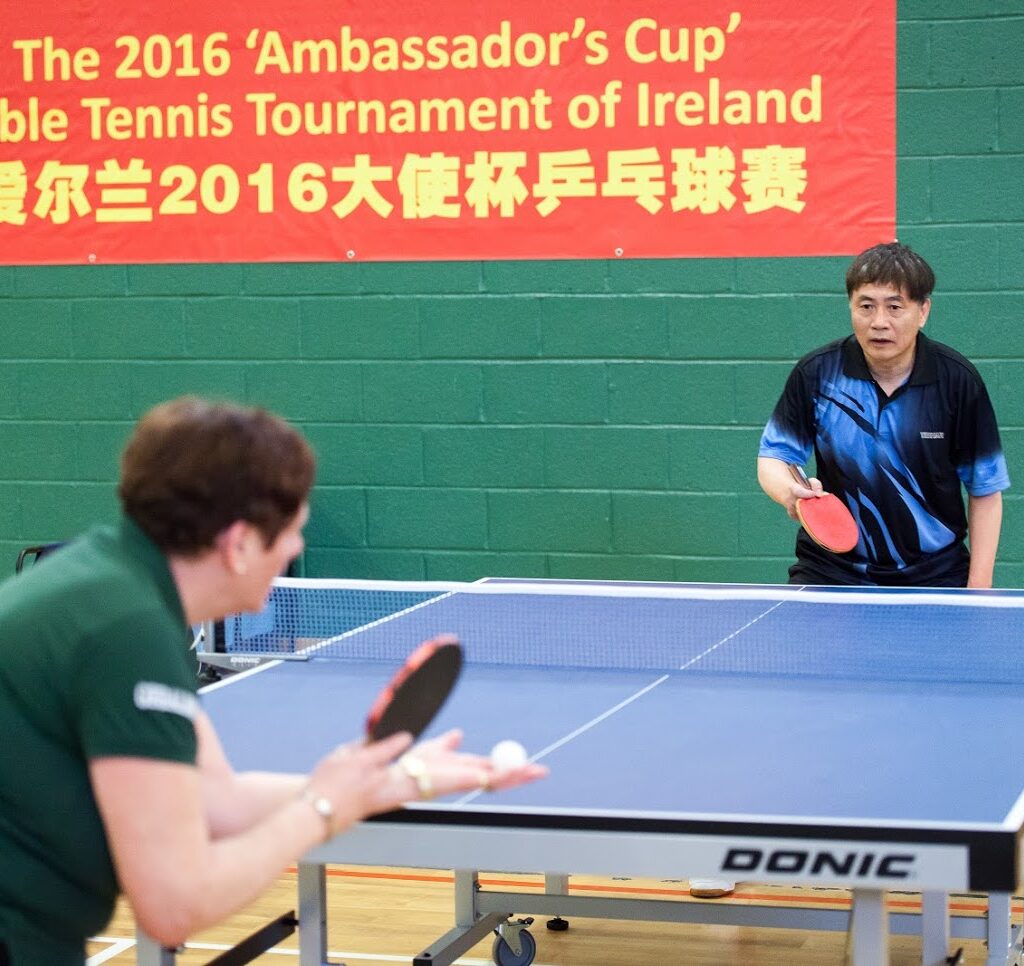 All the participating ambassadors and diplomats are table tennis enthusiasts who played with sharp professional skills. However, the competitive side of the event was complemented with live and harmonious communications which demonstrated the charm of Ping-pong Diplomacy.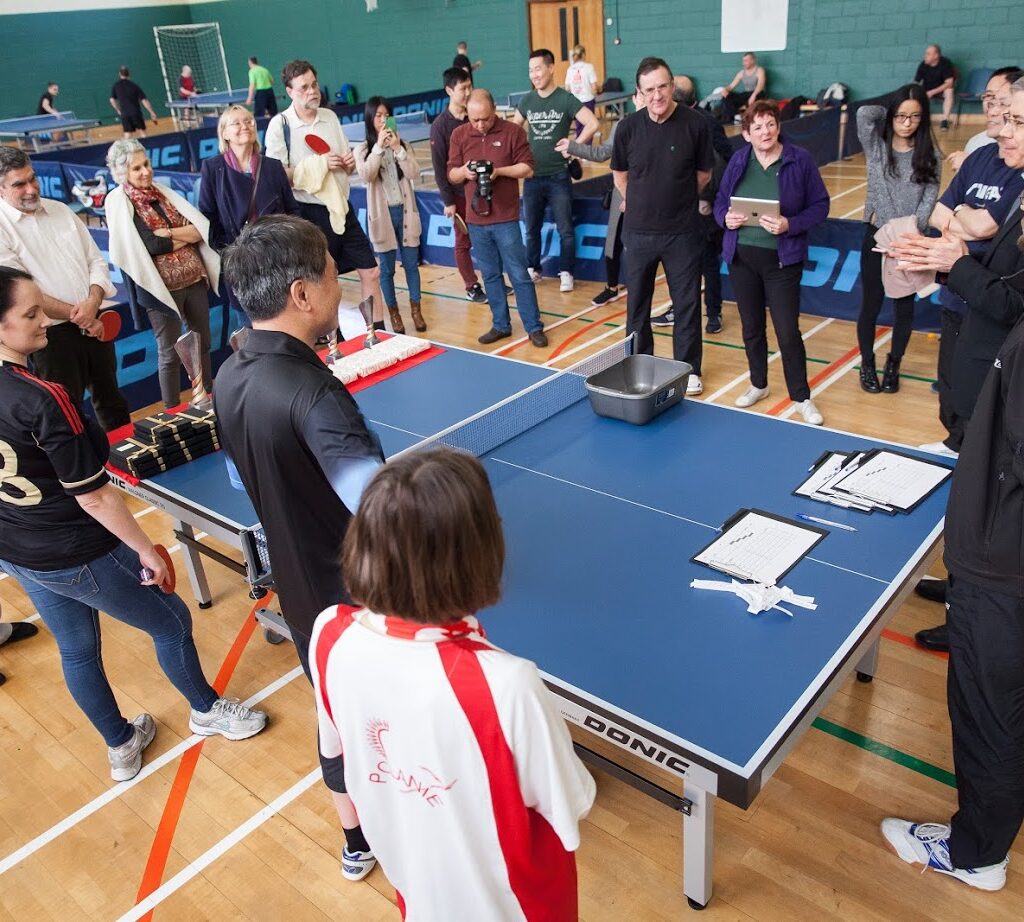 In addition, First Secretary of Embassy of the Republic of Poland Katarzyna Kasperkiewicz and Spanish Ambassador José María Rodríguez-Coso won the Participation Awards and Lithuanian Ambassador Rasa Adomaitienė won the Special Jury Award. The Dean of CD, Monsignor Charles Brown welcomed all the participants in his opening speech. Professor Andrew Deeks, President of UCD presented the awards to the winners at the closing ceremony; he also expressed his gratitude to the sponsors of the tournament, Huawei and Tipperary Crystal.