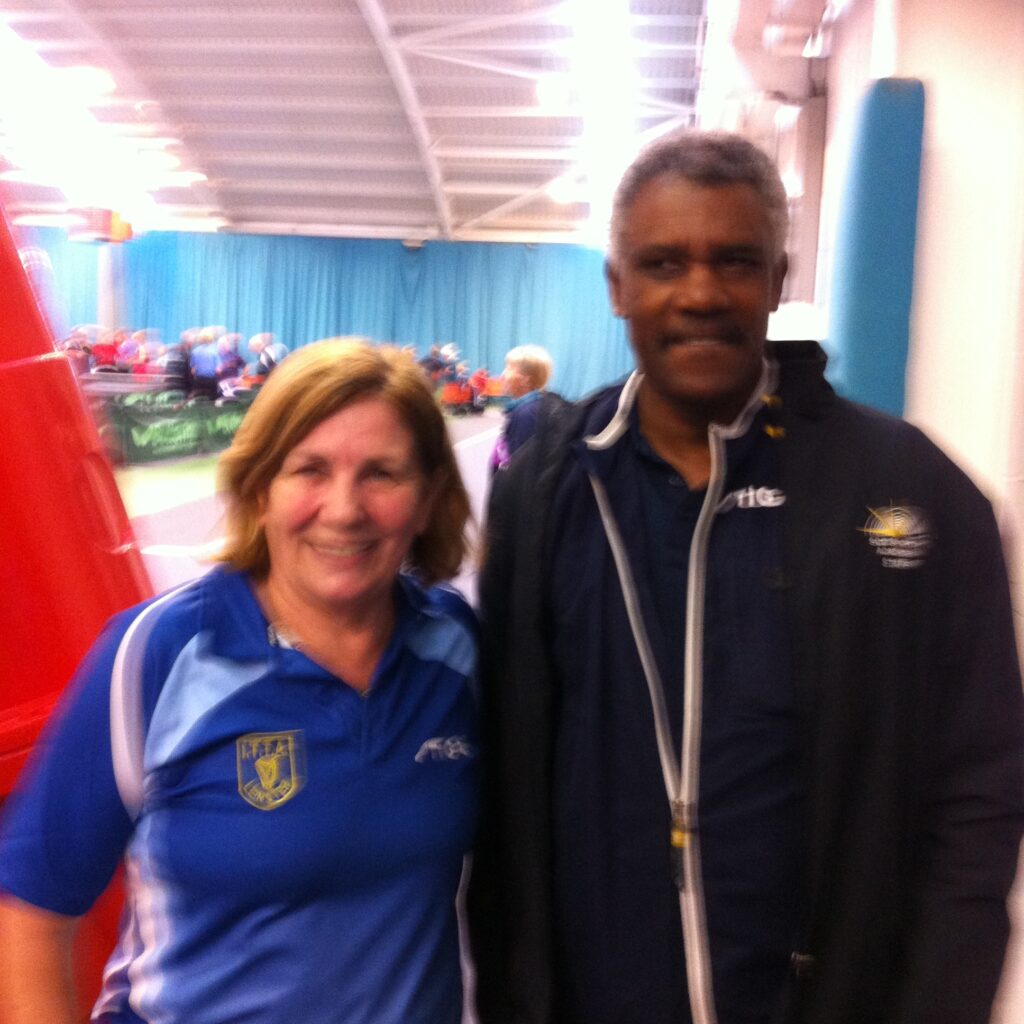 Teresa's tremendous treble!
Teresa Devaney executed a marvellous triumph at the VETTS National Championships at Tipton Sports Academy, Birmingham, last weekend. On Saturday, she teamed up with Marilyn Bawden to win the Over 50s Ladies Doubles. This was very heartening as Marilyn was competing for the first time after a long layoff with very serious illness. Marilyn's calming influence and her clever placement of returns enabled Teresa to hit some excellent winners. Both were delighted with their achievement.
On Sunday, Teresa just improved as the rounds progressed. Against Margaret Welsman in the Over 50s semi-final, she recovered from the loss of the first set, to win in four. In the final against Jan Johns, she went 1-6 down in the fifth set, making some needless errors. However, she regrouped to hit several telling winners, and went on to clinch the title 11-8 in an absorbing match. Then, after a short respite, she beat Penny Perry in the Over 60s final. The first two sets were tense affairs, but Teresa totally dominated the third and final set, winning 11-3. The Irish contingent were certainly smiling with Teresa's celebrations.
Jenny Harrison put in encouraging displays as she continues to make progress after a health scare in January. She went out in the quarters of the 40s, losing 7-11 in the fifth to Rose Rainton. She also lost in the quarters of the 50s. Audrey Robinson, Viv Barry and Sharon Gibbons were also pleased with their performances. Martin Pickles gave a good account of himself after his recent surgery. He registered several wins to progress to a semi-final in the Over 60s Singles, losing 1-3 to Sid Hodgetts, the eventual winner.
All in all, these indicators augur well for the upcoming European Veterans Championships in Bremen, and the Veterans Six Nations Tournament in Dublin in September!