Check out this interesting written article from Margie Hadden below on her unique table tennis experience. Margie is a Table Tennis Ireland veterans player and coach from Cork, also a member of the Munster Provincial Branch assisting with the website and communications. She is a great ambassador for women in sport. Check out Margie's fascinating story below.
Article written by Margie Hadden
Well I came to table tennis very late. At 42, I walked into my first club, Leeside. I was very naive and quite confident in my abilities until I was trashed by all these little kids as I rapidly moved down to bottom table!!! At bottom table I finally made mince-meat of a little girl who looked about aged 6, with a giant bow in her hair!
Having little kids beat me would have stopped most people from continuing but not me. I absolutely love table tennis! I struggle with some bad habits picked up as a kid playing on a small kitchen table. Knowing no better I played a back hand shot all the time even on the forehand side where it looked something like a chicken wing shot. I still sometimes revert to that old ingrained habit. At Leeside I learned to crouch low and adopt a wide stance crucial to getting the ball low over the net.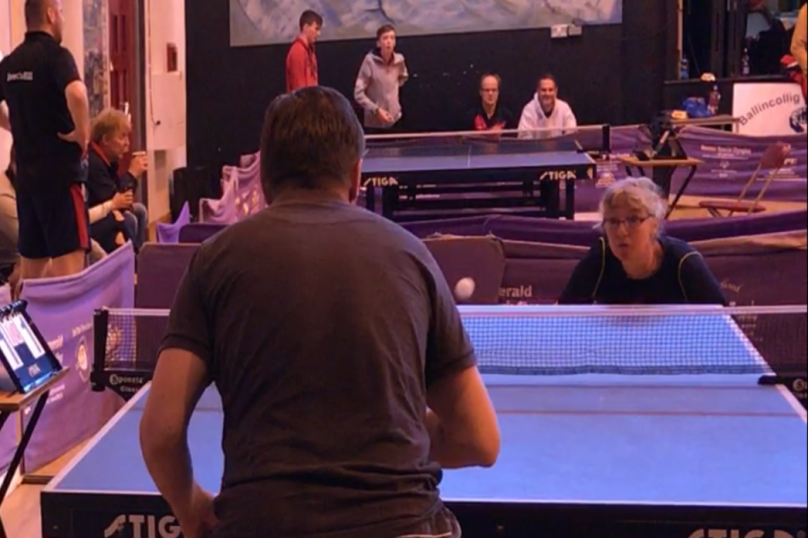 Now I can tell who is a beginner just from the way they stand at the table. I also learned some impressive serves at Leeside which caused my opponents to hit the ball into the net. I admit I come last in almost all of the tournaments but I am very aware of how much I have improved. The beautiful feeling of a well -executed forehand or a fabulously spinny serve is what sustains me in the game.
I train twice a week in Kinsale with coach Alan Hurley from Southcoast. His sessions are very focused and a word here and there from Alan can make all the difference to my shots. With my forehand he spotted that I was going too high and that I wasn't going forward enough. Now at least I can occasionally whip the ball with a lightning forehand!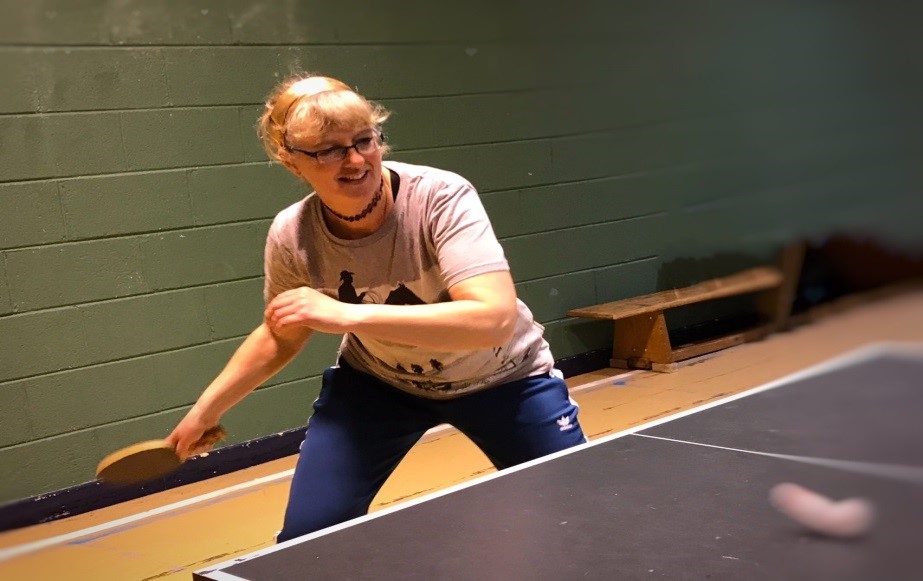 The coaches in Munster are like gold dust. They are what keeps the sport dynamic and alive. They do a trojan amount of work organising training sessions and tournaments.
And then there's the craic! I discovered Beech Hill Table Tennis club after a torn ligament had me out for 9 months. The coach Philip Shaw gave me some one on one sessions and I was back!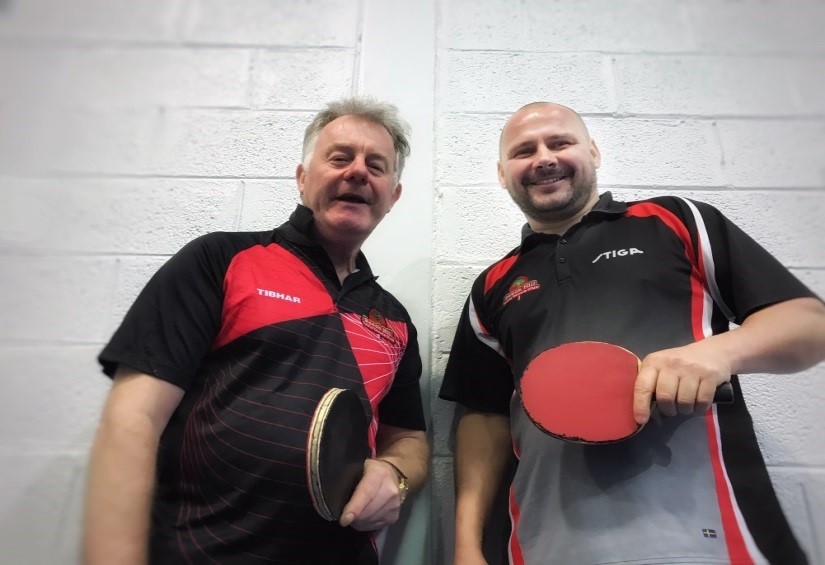 Now I train the players with intellectual difficulties there on Wednesdays. I am learning myself, so I find that I'm in a good position to pass on the basics to the Wednesday night players. I am very impressed at how much they improve in their game.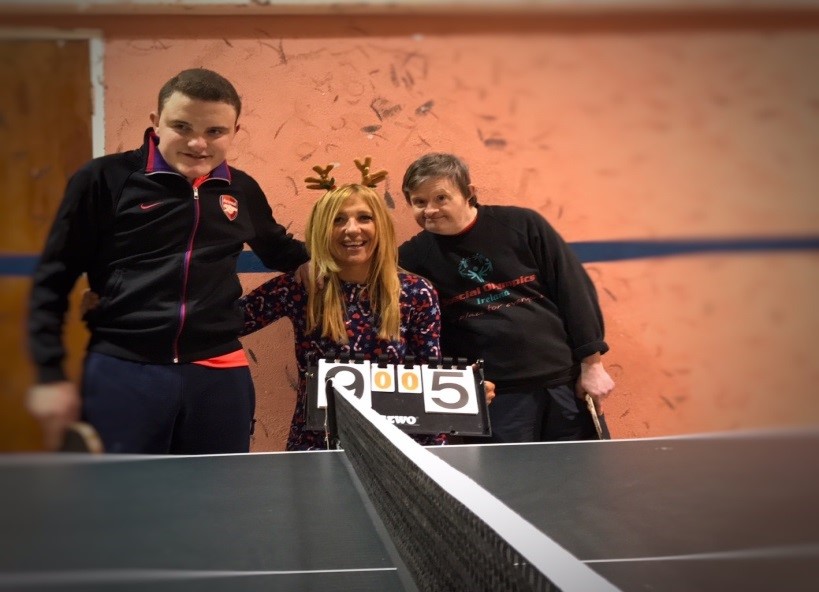 I always encourage anyone bringing a Wednesday night player to get involved during training, to umpire and help with some basic coaching. The carers helping out are absolutely fantastic! We are never stuck for volunteers!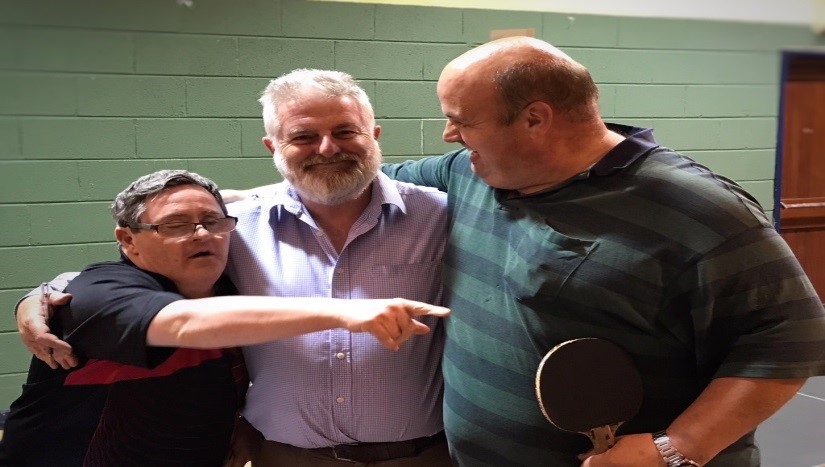 A big thank you to Margie for taking out the time to let us know her great story on how she got involved in table tennis. We hope this will inspire as many women of all ages to pick up a bat and enjoy our great sport.