Over 200 young talents gathered in Schiltigheim, France, at the European Euro Mini Championships (U13 & U11). Representing Ireland with pride were Peadar Sheridan, Stefan Bonchev, Aaditya Singh, Toby Caldwell, and Karsten Close, accompanied by Irish team coaches Conn Higgins and Gervis Knox. The event showcased exceptional performances and here is how the event unfolded.
Peadar Sheridan's Remarkable Journey
Starting with the in the under 13 boys category, Peadar Sheridan showcased his resilience and prowess, making a significant impact by reaching the main draw (last 32). Peadar navigated through three grueling group stages, each featuring four players. Notable victories in the group stages included wins against Priou and Richard of France, Muller (last year's quarter-finalist), Sahrni of the Spanish National Team, and candelier of France.
Peadar's path led him to a close encounter with Closset, the World No.10 from Belgium, where he fought valiantly but narrowly missed out in a three-set match. In the 17-32 playoff, Peadar encountered tough competition in Razak from the Czech Republic, the European No.11 and going down 3-1.
However, Peadar's shining moment came on the final day, where he secured three impressive wins against Malik of Denmark, Andrade of Portugal, and Lois of Spain, clinching a well-deserved 25th position. Peadar's overall performance was nothing short of impressive, and he is still in the age category next year!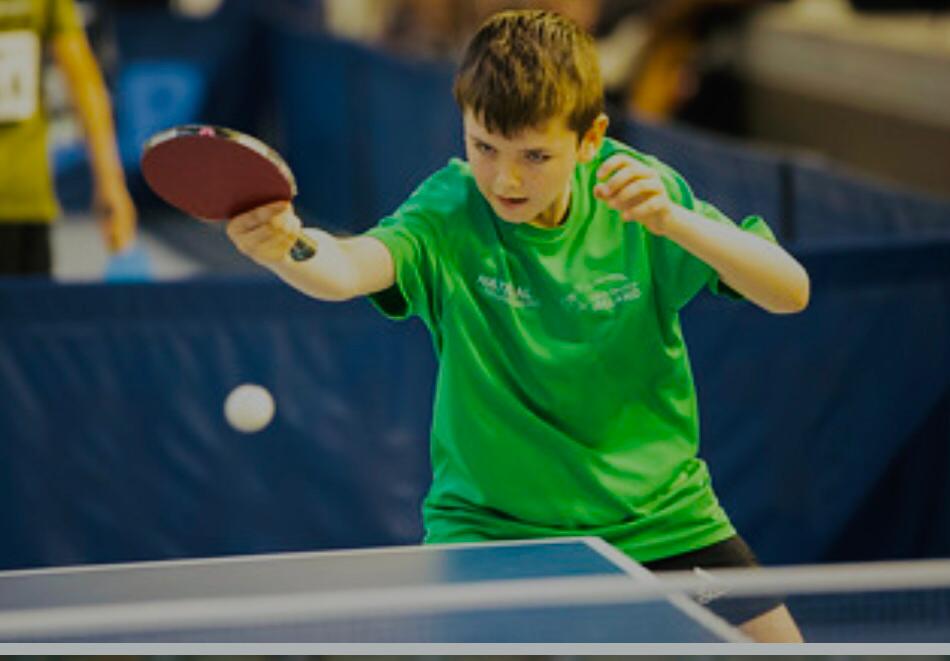 Aaditya Singh and Toby Caldwell's Determined Efforts
Also in the under 13s category, Aaditya Singh and Toby Caldwell represented Ireland with enthusiasm. Though they didn't progress beyond the stage one groups, their determination was evident in every match. Aaditya's commendable effort included a thrilling 3-2 battle against Sandona, a top 16 finisher. Toby's remarkable performance was highlighted by a closely contested match against Ellerman, a top player from Sweden, which saw him fighting fiercely in three close sets. Aaditya was able to finish with two wins in the consaltion whilst Toby took one victory, well done boys.
Stefan Bonchev's Inspiring Top 16 Finish!
Stefan Bonchev shone brightly in the under 11 category, where he embarked on an epic journey to reach the last 16 stage. Stefan's exceptional wins against opponents like Campagna of the Italian National Team showcased his talent and perseverance. While he faced a tough match against Issakason from Sweden in the last 16, Stefan's resilience was evident in every set and narrloy lost out in the 5th set.
His journey continued in the places 9-16 bracket, where he faced off against Maran of France losing 3-1 to the French National Team player. Stefan kept battling hard and emerged victorious in his last two outstanding matches against Jaffiner (France) and Escudier (France), finishing in a superb 11th place, many congratulations Stefan!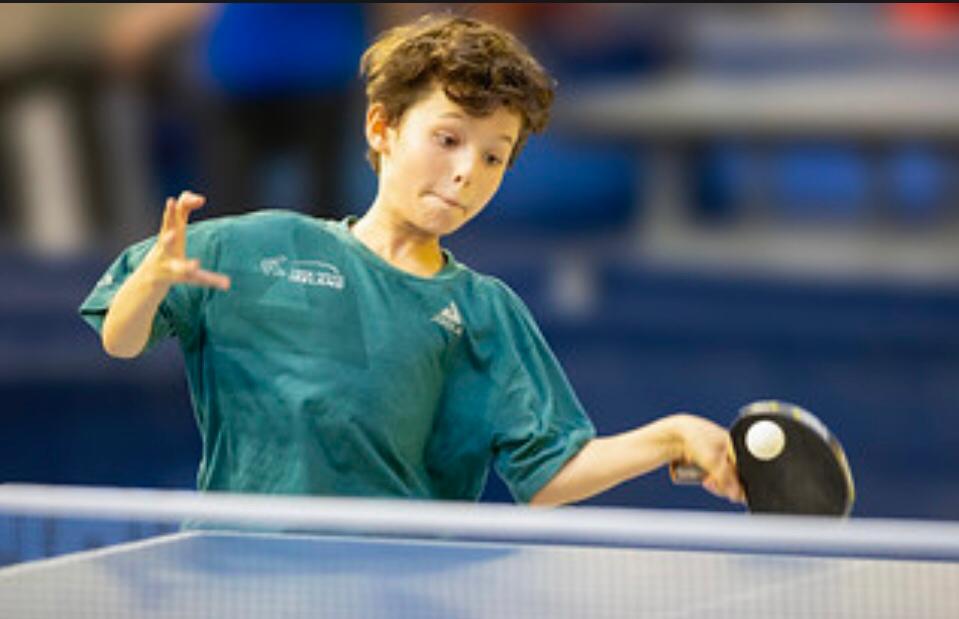 Karsten Close's Strong Performance
Also in the U11s Karsten Close demonstrated his mettle in the competition, displaying notable performance against formidable French opponents in his first round group. Despite not advancing from the group stage, Karsten's showed great fight in every match whilst gaining great experience. In the consolation matches, Karsten secured three impressive wins, showcasing his potential for growth and future success!
A Special Thanks to Coaches Conn and Gervis
A heartfelt thank you goes out to our coaches Conn Higgins and Gervis Knox, who tirelessly coached and guided the young athletes throughout the weekend. Their expertise and support played a pivotal role in the success and growth of the Irish contingent. The experience gained by the players under their guidance will undoubtedly contribute to their future achievements.
The European Euro Mini Championships not only brought thrilling matches but also showcased the talent we have coming through in the mini cadets. As these young athletes continue to train and develop, the future of Irish table tennis looks bright.
Congratulations to all the players for their outstanding performances and to the coaches for their unwavering support!