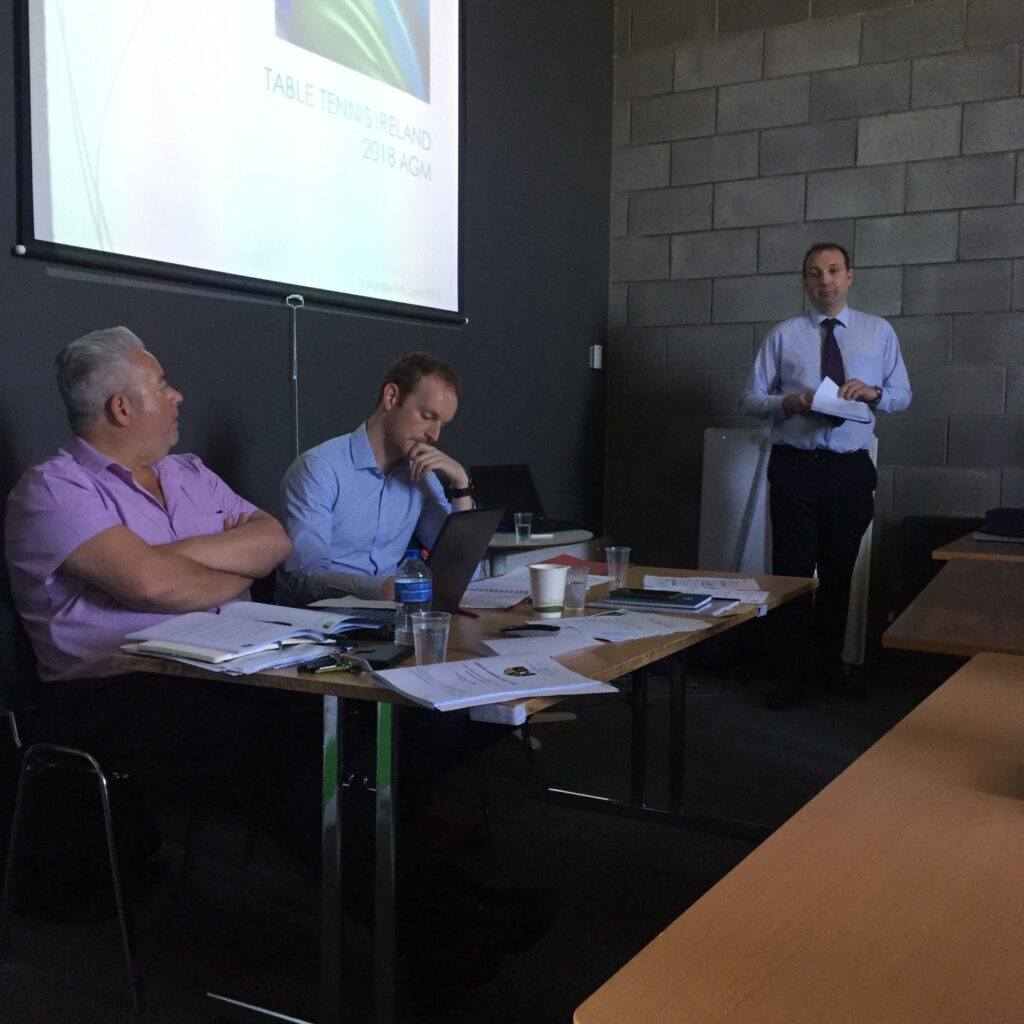 The Acting Chairman Michael Scott welcomed everybody to the meeting with an introductory presentation on his own background and why he has served as Acting Chairman of the Association since April 2018, and his plans to improve the effectiveness of the Board and the numerous operational/governance difficulties faced by the Association. On his request, Finance Director Peter Graham delivered the Finance Report for the Financial Year 2017. The Report recorded a surplus for the period following the hard work by all involved during the year. In addition, the Finance Director noted that a portion of this surplus related to Paralympics underspend and would be carried forward to 2018. The financial statements, directors' report and auditor's report were considered by the meeting and adopted by the members following a vote, and the directors were permitted to fix the appointment of the auditors for the financial year 2018.
The Acting Chair then presented the Chairman's Report which recorded a wide range of topics including the Corporate Governance issues faced by the Company, the various difficulties associated with events in the 2017/18 season, and the various new initiatives the Board were considering for Women in Sport and other programs. Reports were also circulated from the other Association Directors, Provincial Branches and Committees, and subsequently approved.
Directors were elected as follows:
Chairman: Michael Scott
Company Secretary: Peter Graham (Acting)
Finance Director: Peter Graham
Commercial Director: Michael McGoldrick
HR Director: Lorna O'Rahilly
Other Directors: Alan Strong, Conn Higgins, and Paul Dolan
ITTA/TTI Annual Awards 2017/18
Male Coach of the Year:
Philip McLaughlin
Billy Marshall Junior Award:
Sophie Earley
Para Award of the Year:
Conor Callaghan
Volunteer of the Year:
Shane O'Connor
Vivienne Barry Fair Play Award
Joey Nelson
Press Officer of the Year:
Brian Finn
Best Senior Male Player of the Year:
Gavin Maguire
Club of the Year:
Ormeau TTC
Merit Award:
Manulla National school
Best International Performance of the Year:
Colin Judge
Special Award:
EYC Cadet Boys 2017
Joe Veselsky Award for Service to Sport:
Arnold Morgan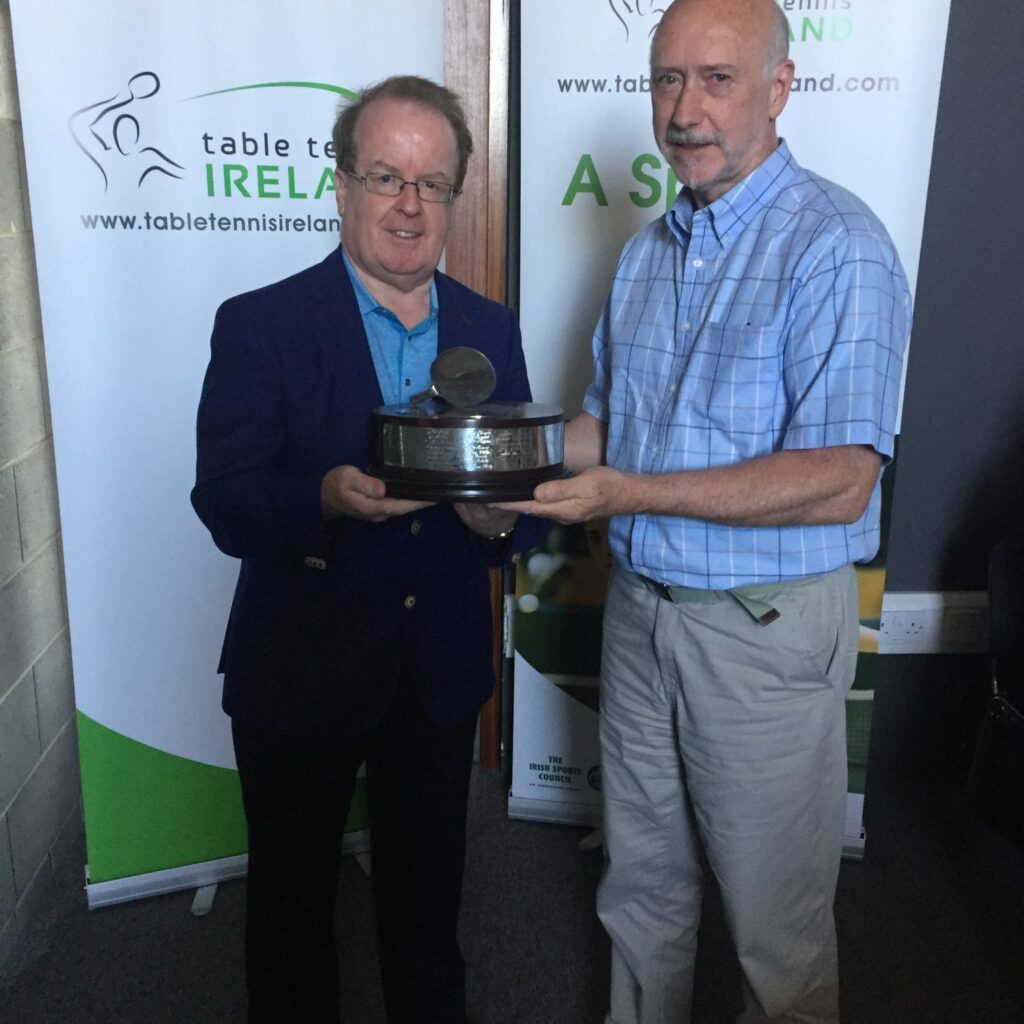 The Club Development Officer (CDO) introduced a discussion paper on the proposed Club Affiliation scheme, which was widely debated and discussed. A range of benefits to the affiliation proposal were described, with the CDO agreeing to canvas the opinion of the clubs by conducting a consultation process.
Finally, the Ulster Branch put four proposals forward for the Interprovincial Championships. As a result, on a one-year trial basis, the event will be held over one weekend, with the Senior event on Saturday and the Junior event on the Sunday at a central venue in Dublin. The format of the team matches will however remain the same.
The Board would like to thank all Members who attended and participated in what was a constructive and encouraging day. Whilst recognizing there is much work to be done in the Association, this is an encouraging time for Irish Table Tennis and we look forward to the coming year.