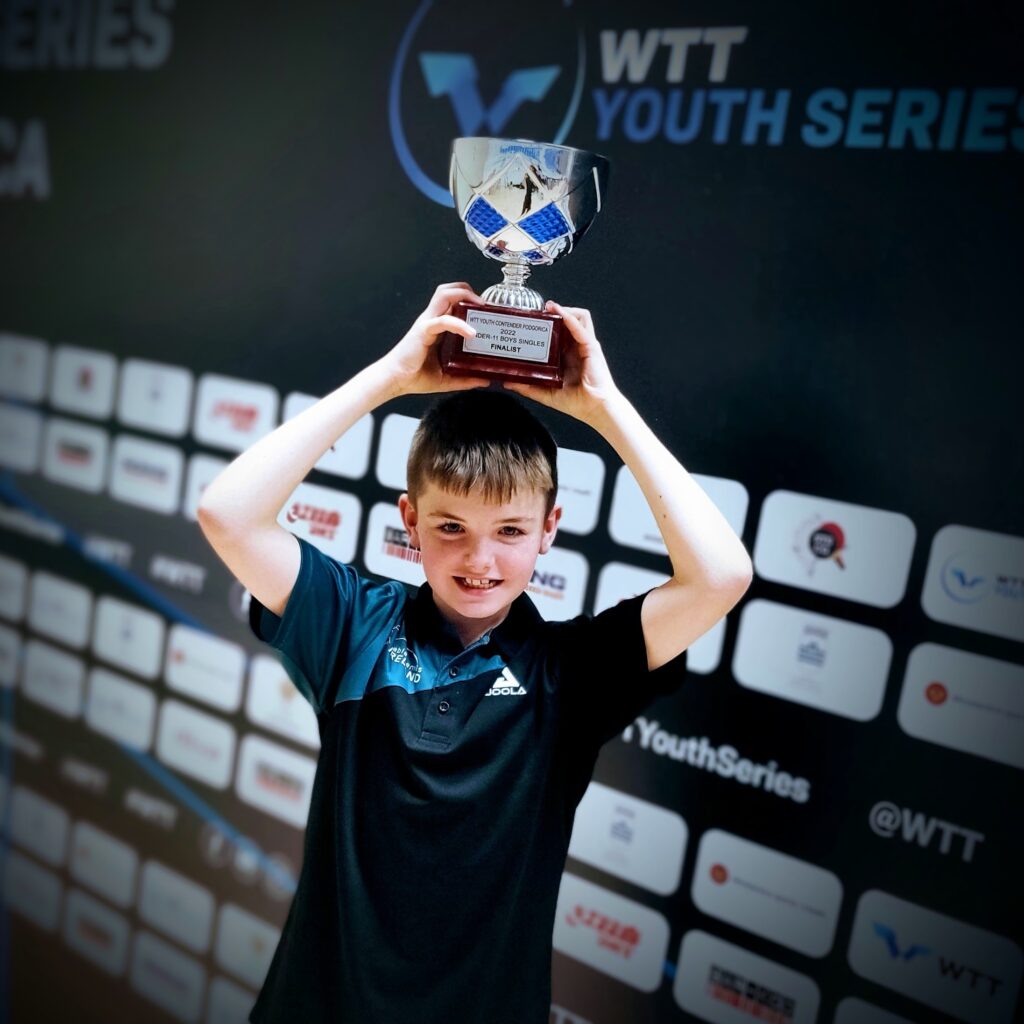 Peadar Sheridan has just returned from Montenegro where he was competing in his first World Table Tennis Youth Series event, the WTT Youth Contender Podgorica 2022.
In the Under 13 Boys Singles event Peadar topped his group defeating Santiago URIBE (Peru) 3-0, Filip NAGY (Slovakia) 3-1 and Mohammed AL-SALUATI (Qatar) 3-2. He then had a bye to the Quarter Finals where he lost to pimples player Yousif ABDALLA (Qatar) 0-3. ABDALLA went on to meet world number 1 Steven MORENO (Puerto Rico) in the final.
In the Under 11 Boys event Peadar again topped his group, this time without dropping a set. He firstly defeated Yousuf HANIFA (Saudi Arabia) 3-0, then Milan VECETIC (Montenegro) 3-0 and finally Abdulaziz AL ABDULLA (Qatar) 3-0. He then went on to defeat Filip NAGY (Slovakia) 3-0 in the Semi Final before losing to Abdulrahman AL TAHER (Saudi Arabia) 0-3 in the final.
Reaching the final in his first WTT event is a massive achievement and we couldn't be more proud to see Peadar's hard work in the training hall paying off in international competition