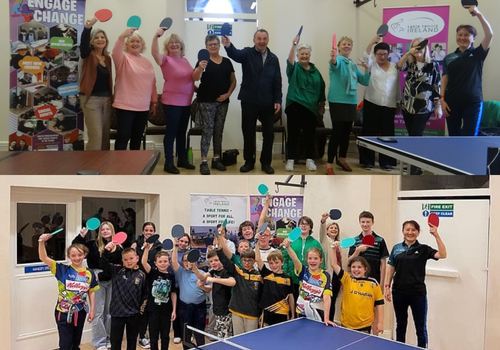 In partnership with Engage4Change, Table Tennis Ireland delivered a Taster Session "Active Community Table Tennis" for young people in the area, and a PingPong FITT Women in Sport session for adults. There was plenty of enthusiasm and positive energy amongst both of the sessions.
There were 35+ participants, ages from 9 to 70+ at the two sessions.  These sessions not only offered physical activity, but most importantly it provided fun, social engagement, opportunities of meeting up with old friends and making new friends.  It is a holistic approach to everyone's mental and physical well-being.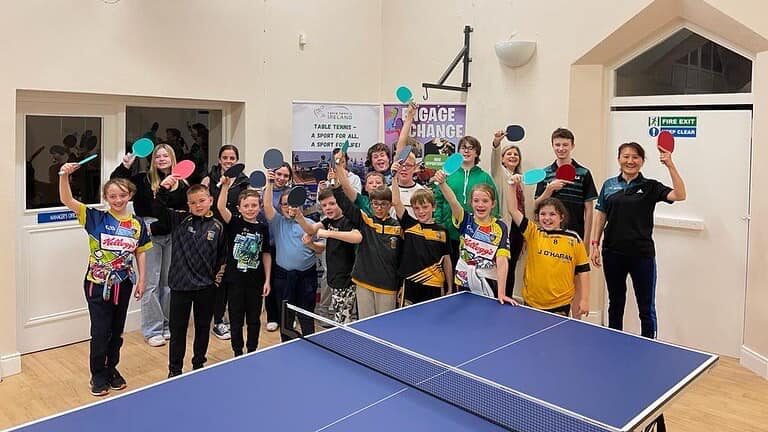 We were so delighted to work with Engage4Change on this collaborative initiative.  Big thank you to Kathleen, Helen and other members in the organisation in supporting and organising the event and allowing us to work with their group of willing participants.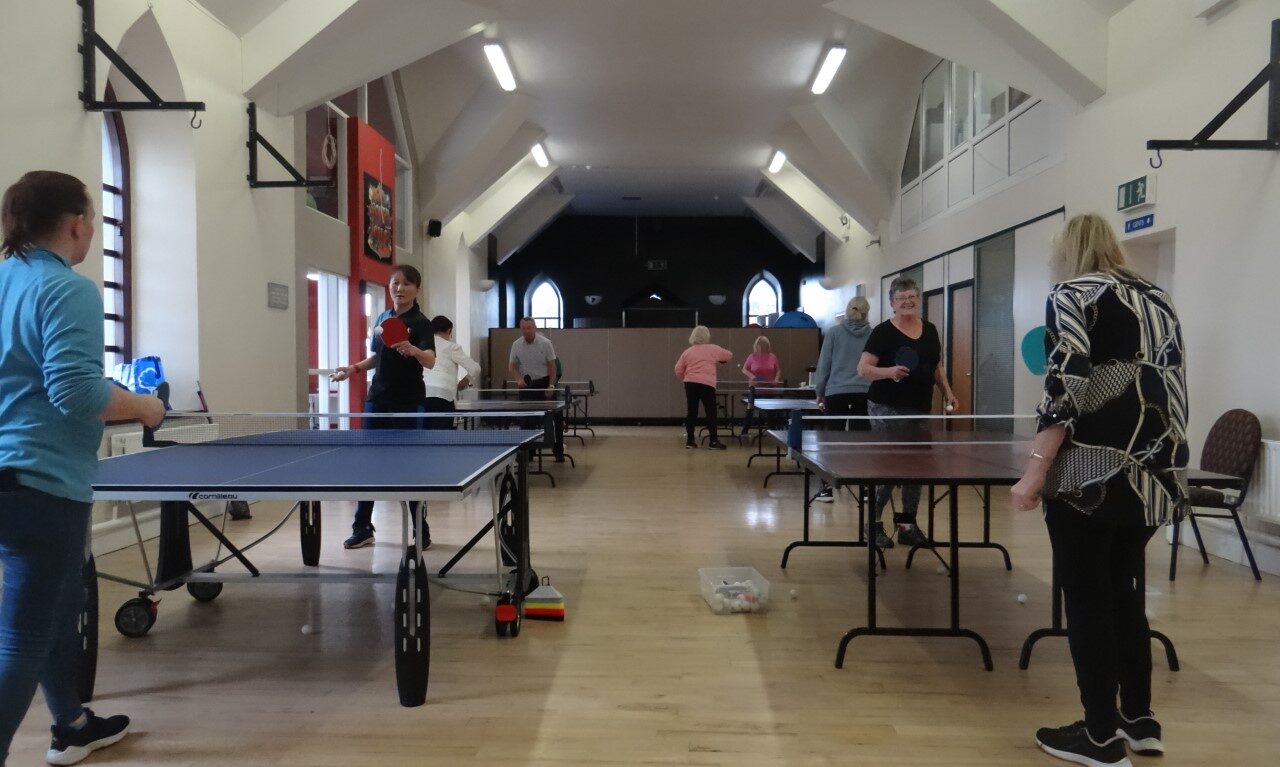 Another thanks to Coaches Jing Yi Graham and Ben Watson for their efforts in delivering 2 great table tennis session with Engage4Change.