Our Irish Men's Team of Owen Cathcart, Thomas Davis and Alexander Gillen alongside NPC Paul McCreery flew out to Sarajevo to compete in the European Men's Championships Qualifiers from the 14th – 17th of October. This event is one of the most prestigious competitions in Europe for our players.
The Men's Team had a tough but exciting draw, meeting Netherlands and Norway. The top 2 in the group progressed to Stage 2. The last spots were up for grabs for all teams, so it was all to play for.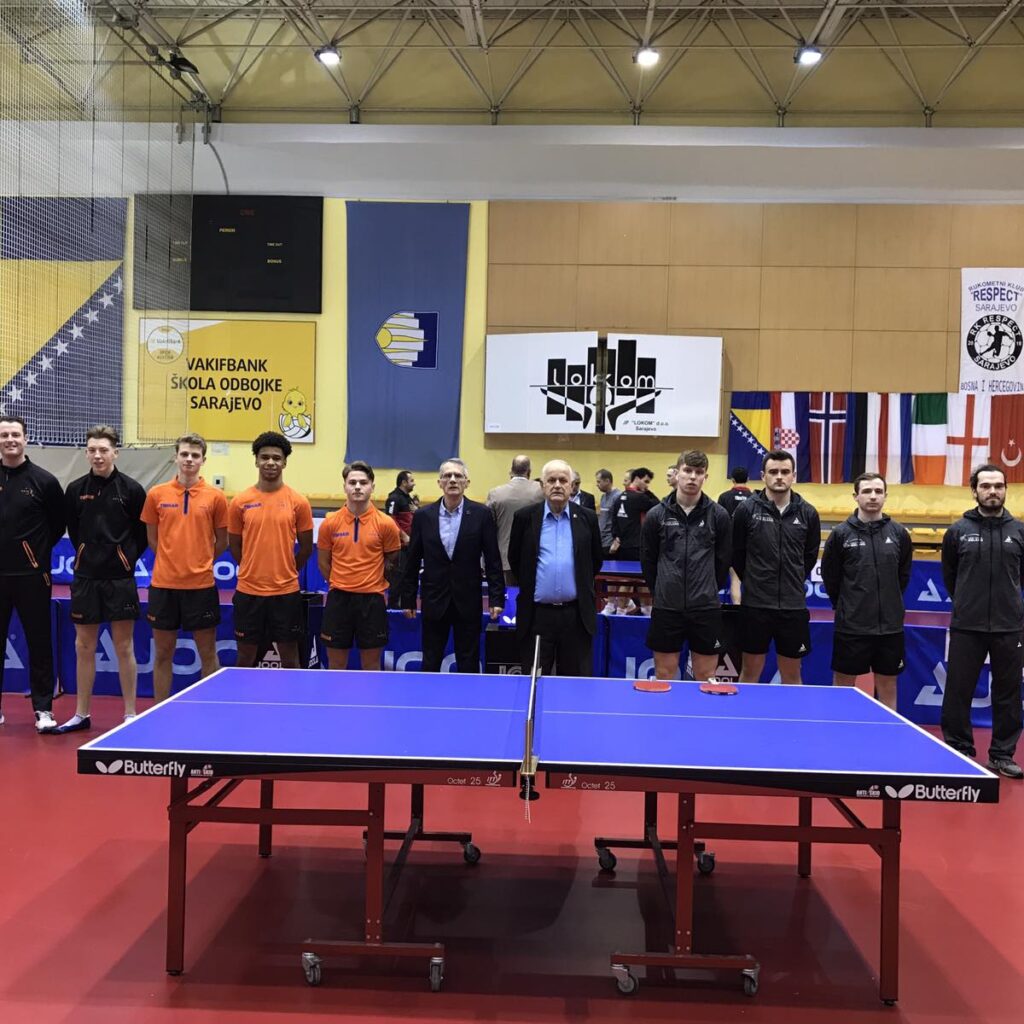 There were some close games and matches in the opening round of matches vs the Netherlands, starting at 11am. First up, was Alex against VAN OOST in the opening game of the campaign. Alex Gillen was beaten 3-1 vs the Dutch opponent. Owen Cathcart fought hard, winning his first game in 3-0 leveling up the match. Tom Davis on his Senior debut for Ireland was up next, and he came close to beating DE BOER, but coming just short of a 2-3 defeat in an intense game. Owen followed Tom, and with another fantastic victory he tied the match at 2-2, Alex Gillen went toe-to-toe with CAMARA, but the Dutch came out with a 3-2-win vs Alex in a great game which could have gone either way. The team put up a good fight against the Netherlands but couldn't secure a win as the Netherlands came out with a close fought 2-3 win.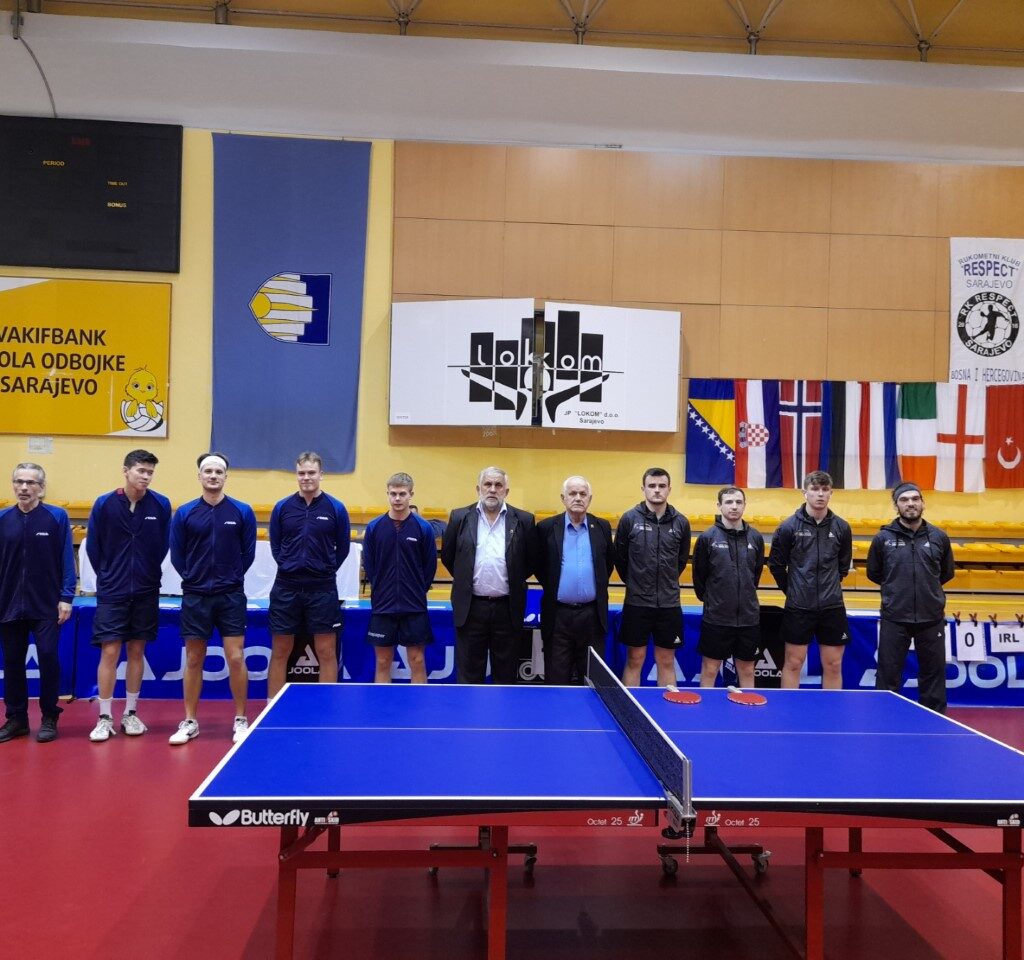 Coach Paul McCreery had to get the boys in line again, as they faced the Norway Squad later in the evening on that same day. Owen Cathcart stepped up first against RØNNEBERG, after a fantastic performance, Owen secured a superb 3-1 win. In the remaining 3 games that followed in the respective order of Alex (vs Borgar Haug), Tom (vs Alexander Fransson), and Owen (vs Borgar Haug) were all beaten 0-3 in their games. The Norwegian team came out on top with a 3-1-win vs Ireland. Norway had a very strong No.1 in Borgar Haug who showed up in full form against us after uncharacteristically losing his game against Holland.
Team Ireland competed extremely well, with some close games throughout. The team were very unlucky to have not qualified, Holland finished top in the group and beat Norway 3-0, we were only one set away from beating Holland showing how competitive this qualifier was. The team have now shown that we are in the right direction and we can compete amongst Europe's best.
Overall, a great weekend of Table Tennis from the Irish Men's Team with great performances from all of our players. Ireland have not qualified for the European Team Championships in Malmo in 2023 and will now begin to plan and build for the next phase of qualification events.
Well done to Owen, Tom, Alex and Paul on representing Ireland fantastically well and doing our country proud in Sarajevo.