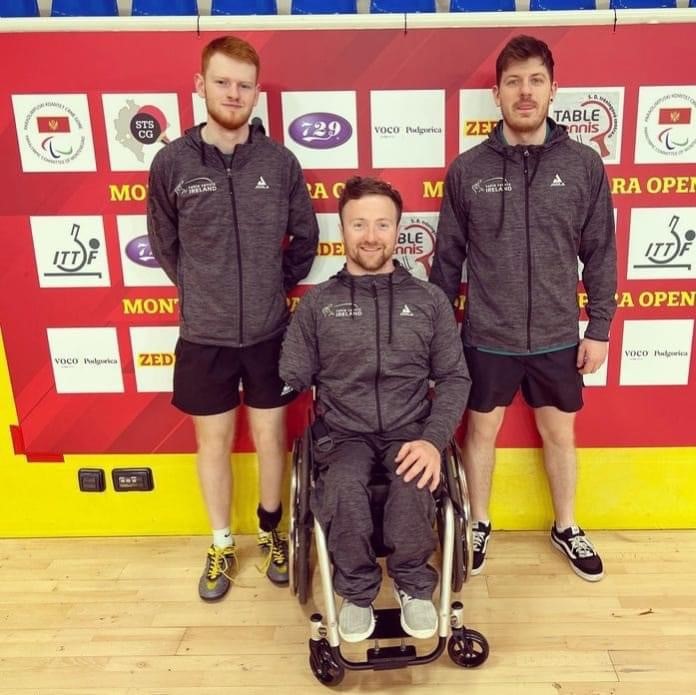 Well done to athletes Colin Judge and Sean Geoghegan who represented Ireland in the Montenegro Para open this past weekend accompanied by coach Sam Logue.
Sean was unlucky in the group stages of his individual tournament facing Kazakhstan, Netherlands, and Croatia. Sean also competed in the double's tournament with English competitor Ryan Henry. Unfortunately, the guys did not make it out of their group but did have a great win against Costa Rica (3-0). Sean gained great experience during this campaign and we will look forward to seeing him compete in future competitions.
Colin successfully made it out of the group stages beating England (3-0) and France (3-1) along the way. In the final 16 he faced Germany in a very close match, eventually beating his opponent 3-2. Colins competition unfortunately came to an end after meeting world No.1 Feng Panfeng in the quarter finals. Colin and Sam will now travel to Lasko to compete in the Slovenia Para Open beginning on 9th of May.