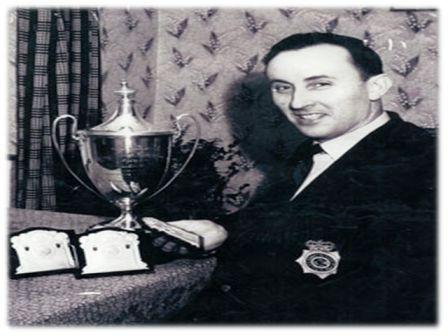 THE Ulster table tennis community was saddened by the sudden death of Ulster and Irish table tennis stalwart Stewart Reilly (83 years).
Stewart, credited for his undoubted talent, tactical awareness and strong determination, stood out from the crowd as he gained an impressive array of table tennis honours over three decades, gaining his first Irish cap when he was in his early forties and going on to hold a plethora of desk jobs in the engine room of sport.
This infectious love of sport led him to contribute at all levels, resulting in the award of the coveted national Joe Veselsky Trophy for 'services to table tennis' in 2003, and the award citation highlighted his breadth of contribution as provincial and international player, holder of several administration posts such as Irish Vice-President, Belfast County Chairman and Ulster Affiliations Officer, while also delivering over 100 Coaching courses across Ulster.
Stewart, originally from Limavady, earned his table tennis kudos in a most competitive era of the sixties and seventies, jostling successfully with the legendry trio of Dubliners Jimmy Langan and Tommy Caffrey, and Ulster's Clifford Thompson for Irish Honours, but his team spirit was most evident when he led his Belfast club Mountpottinger YMCA to a series of Belfast & District League titles alongside Thompson and Carl McBride in the early seventies.
His career in the RUC included many GB sporting honours, with Bangorian Ronnie Burton, when the redoubtable pair grabbed many UK titles, and this was recognised when he was given Hall of Fame status at New Forge.
Stewart is survived by his devoted wife Nora, son Paul, daughter June and their families. Irish Table Tennis mourns the loss of a true legend and extends its deep sympathy to the family circle.

Alan Strong