The Association's Awards Committee of Tony Martin, Patricia Hunter, Tara Fusco and Kenneth Strong recently considered the nominations received for the 2021/2022 National Awards.
The Award recipients were announced and presented by the President, Tony Martin at the Annual General Meeting on the 11th of June 2022, in the Conference Room at the Irish Sports HQ.
Principal among the Awards is the Joe Veselsky Award which is presented each season, in recognition of endeavour and achievement in administration, to a person over the age of 35 years, and who has served a minimum of 5 years.
The recipient of this season's award was Derek Weir, who took over running the Belfast & District League in 1987 and served for over 30 years before retiring in 2018. This was the largest league in Ulster which in its heyday had more than 12 divisions. One of the challenges which Derek faced at a difficult time in Belfast was to reverse the decline that had seen the League reduced to 3 divisions. By the end of his tenure Derek had seen the league rejuvenated to 5 strong divisions.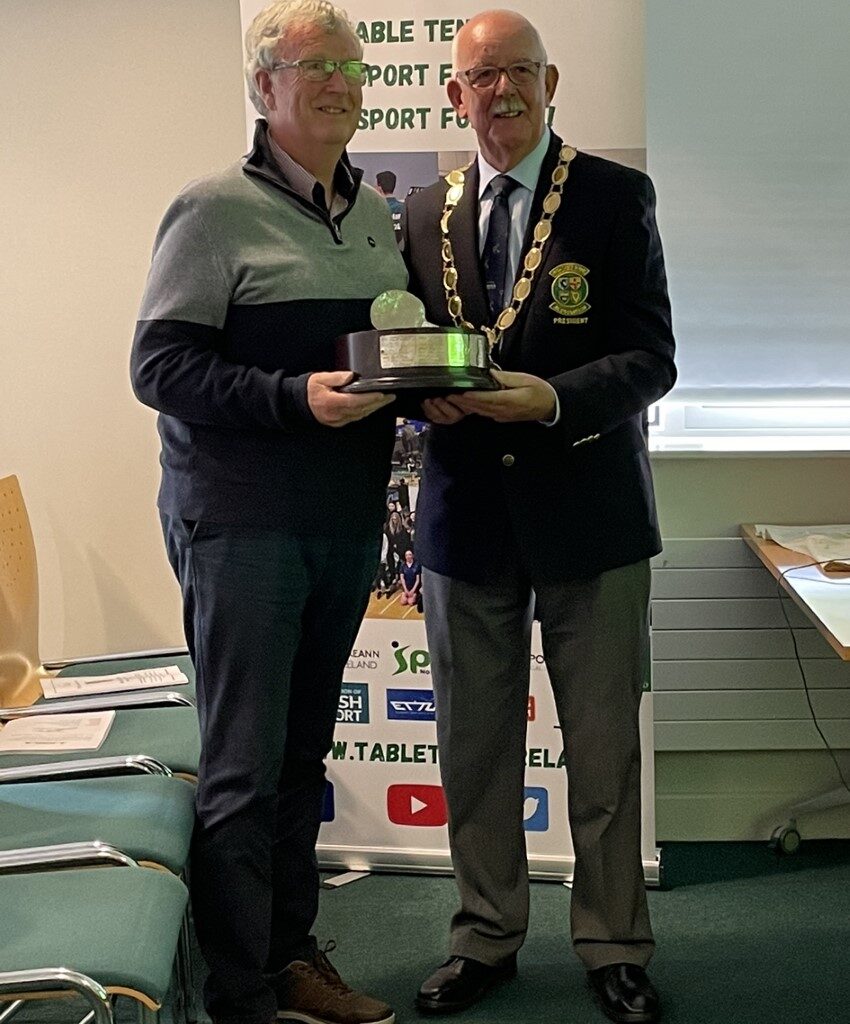 Derek organized all the cup competitions associated with the league including singles competitions and an annual challenge match versus the Leinster League. As a player Derek was very successful playing several times for Ulster and Ireland.
The Senior Male Player of the Year has been awarded to end of season Irish No. 1, Alexander Gillen who won the majority of senior open events of the season.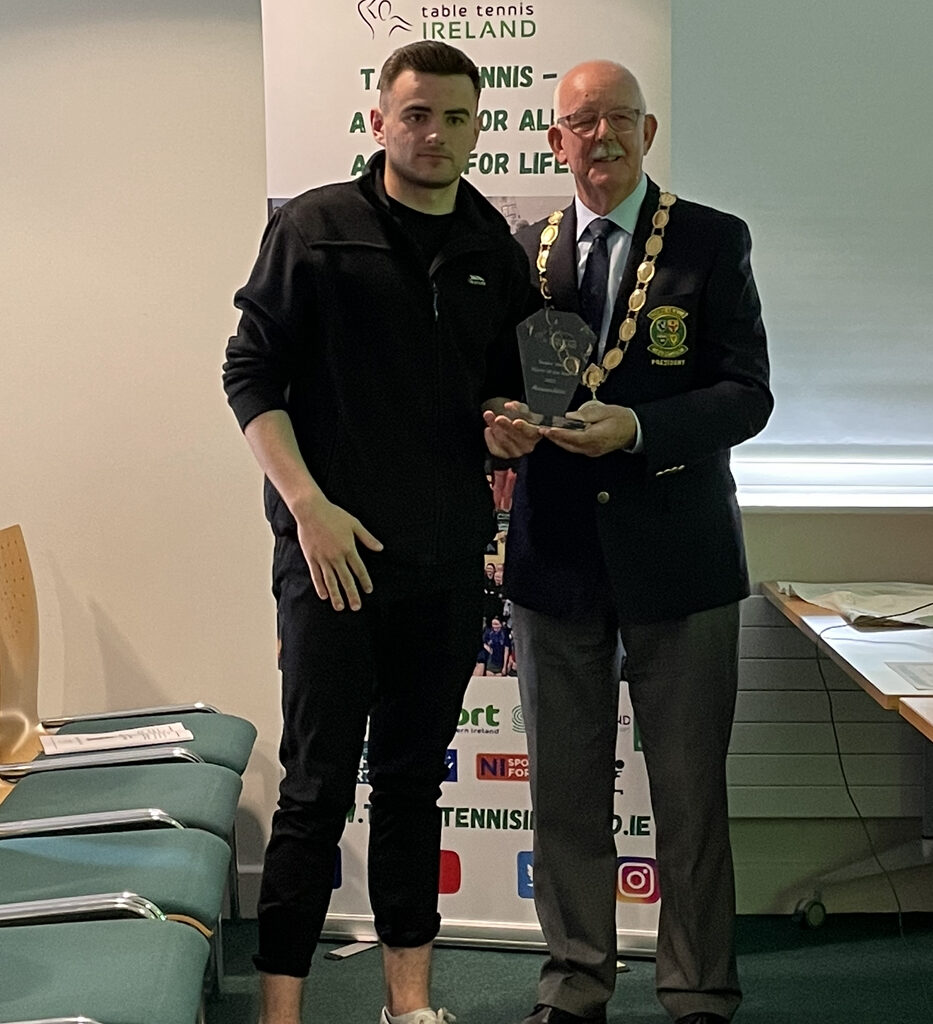 Other Awards decided are:
Junior Male Player of the Year: James Skelton
Junior Female Player of the Year: Anjali Singh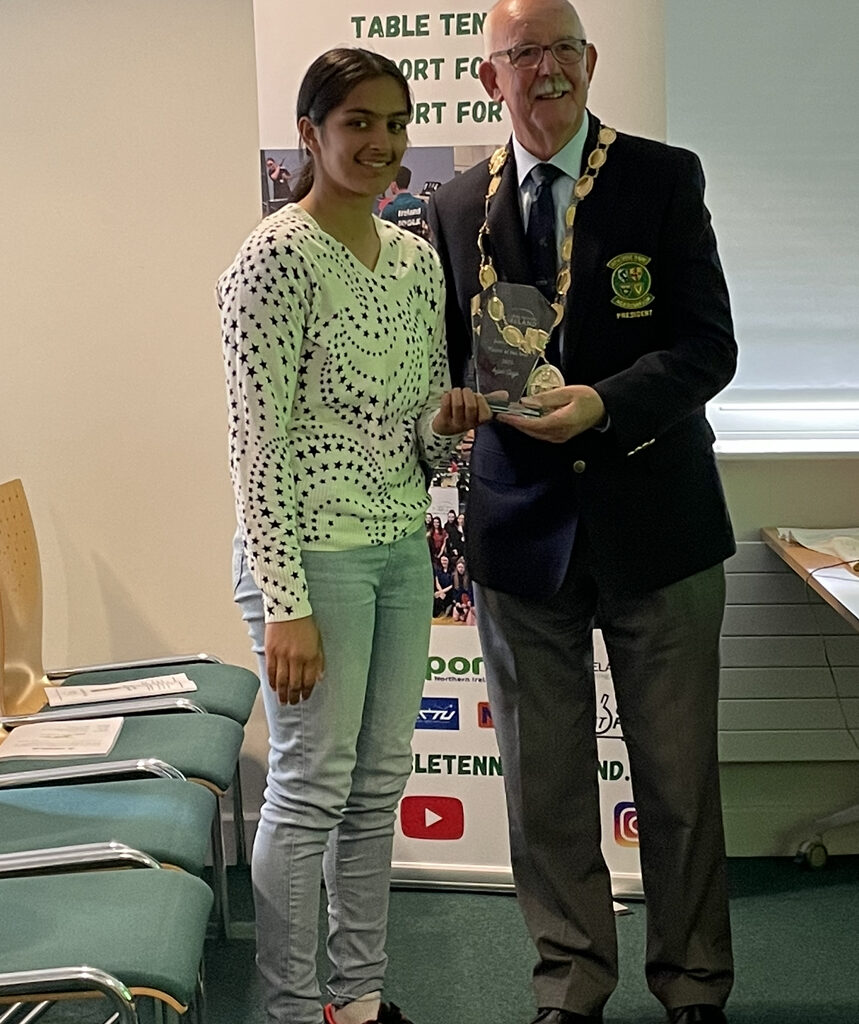 Para Award: John Dempsey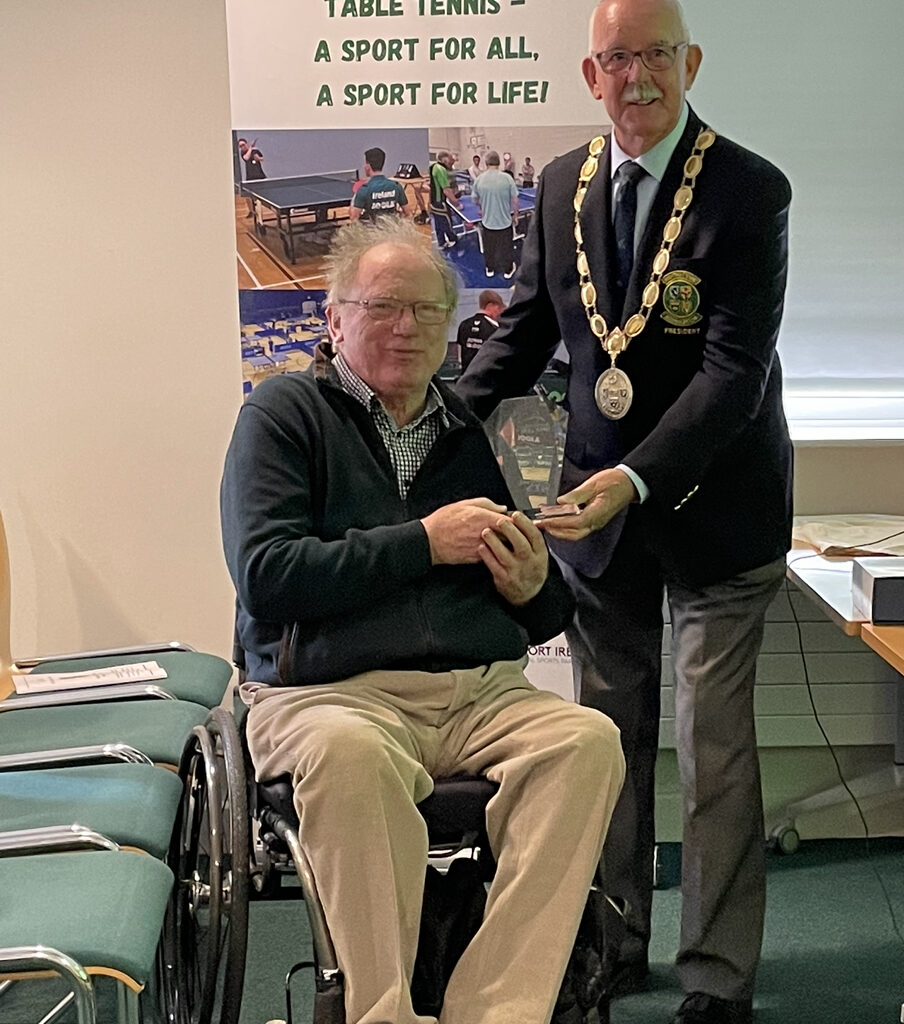 Junior Coach of the Year: Conor Mullally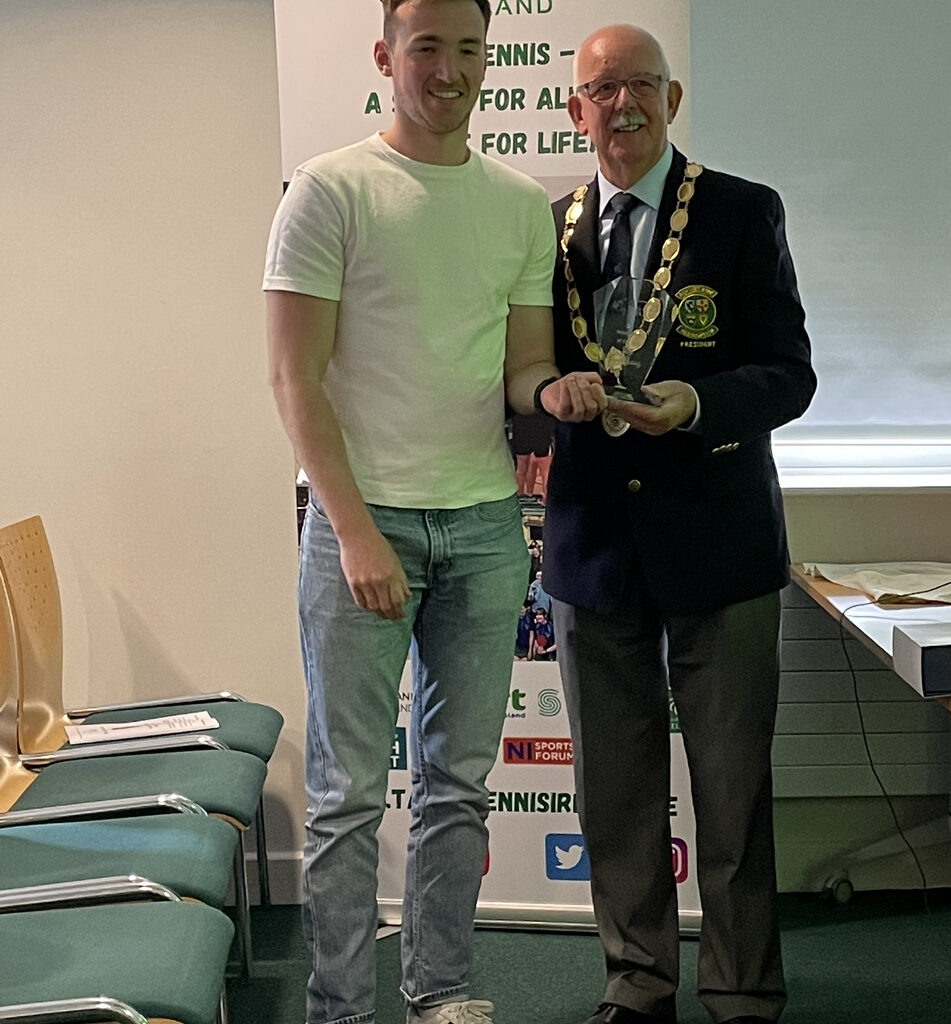 Club of the Year: Loop Table Tennis Club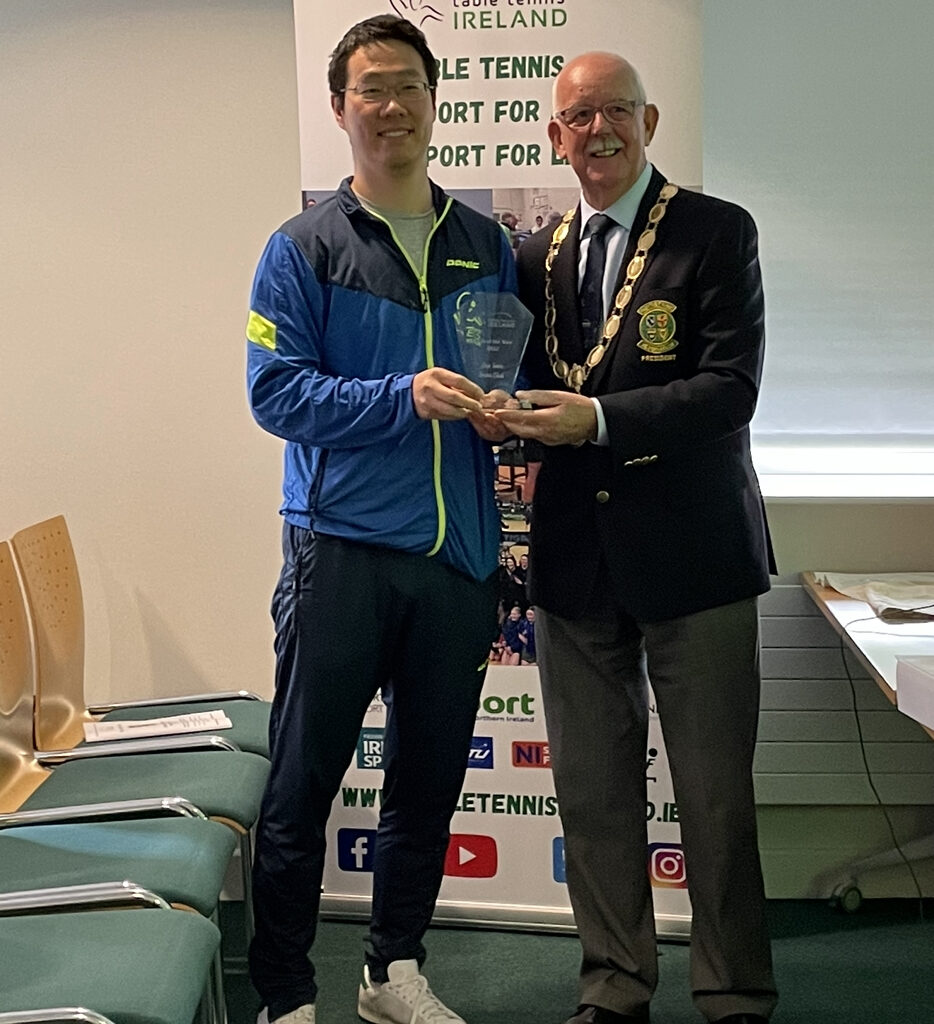 School of the Year: St. Ronan's N.S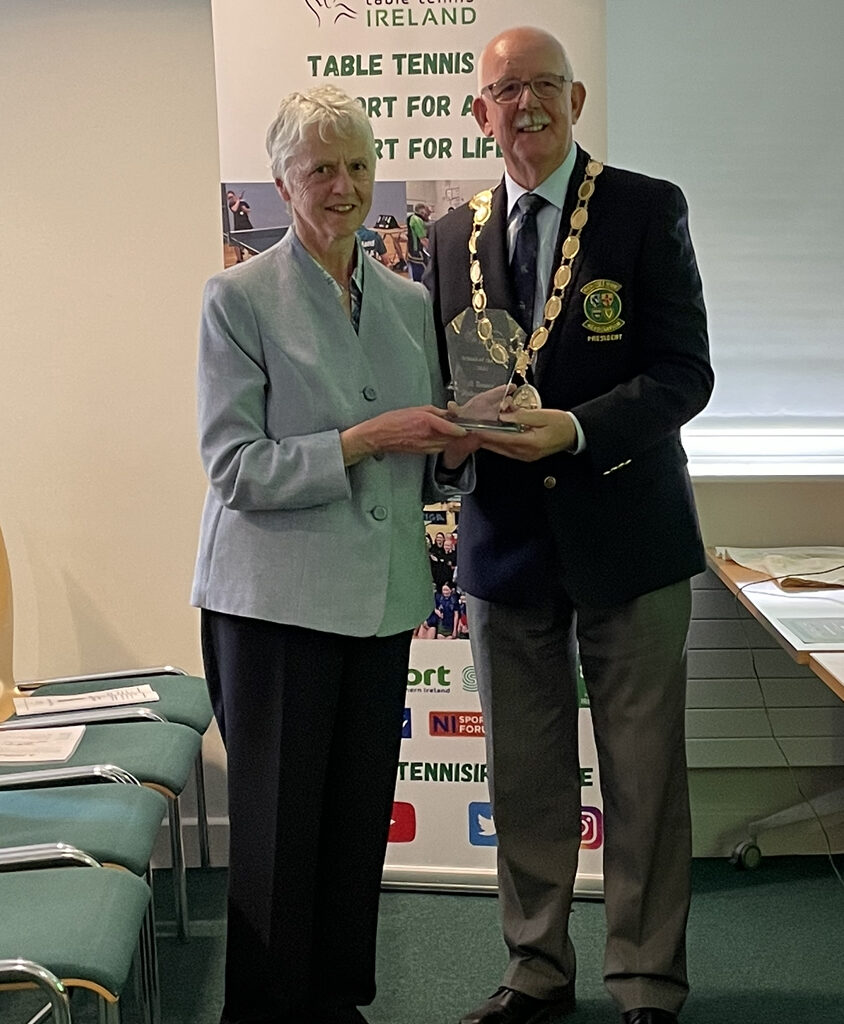 Certificate of Merit to Strathearn Grammar School, Belfast
International Performance of the Year: Sophie Earley
Special Award for Investigative Journalism 2022: Norman Nabney – for his work on articles about Karen Walker(Senior), Jim Langan and Ping Pong Diplomacy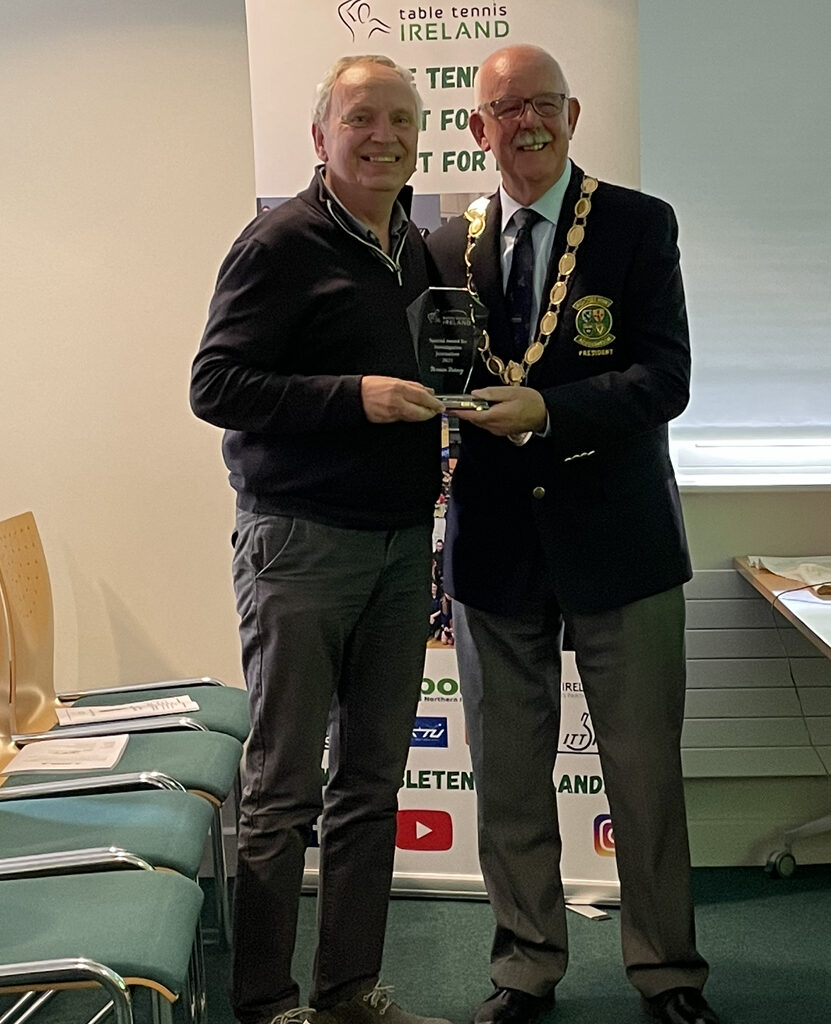 Eoin Kelly was also presented with his Volunteer of the Year Award 2020/21 which had not been presented due to the Covid pandemic.
The end of Season Underage Irish No.1's were also announced at the AGM and presented as follows:
Irish No. 1 – Under 19 Boys 2021/22: James Skelton
Irish No.1 – Under 15 Boys 2021/22: Vincent Ni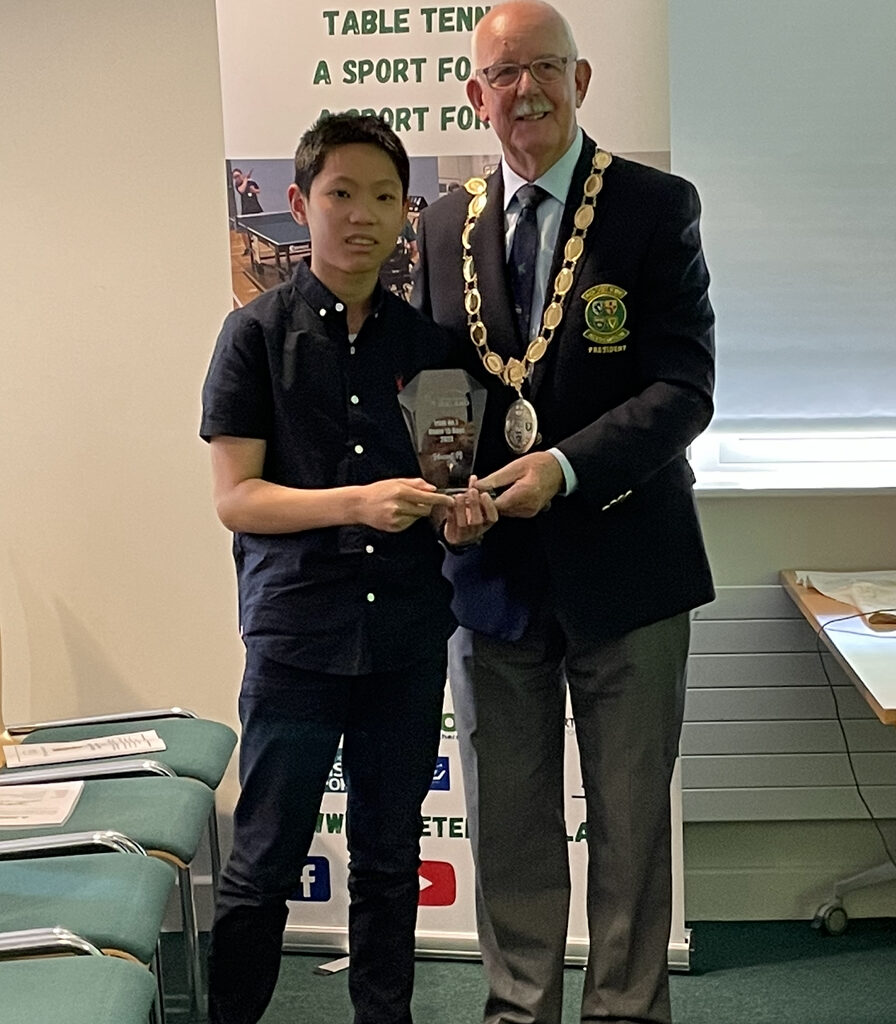 Irish No. 1 – Under 13 Boys 2021/22: Peadar Sheridan
Irish No. 1 – Under 19 Girls 2021/22: Anjali Singh
Irish No.1 – Under 15 Girls 2021/22: Anjali Singh
Irish No. 1 – Under 13 Girls 2021/22: Lucy Lou O'Brien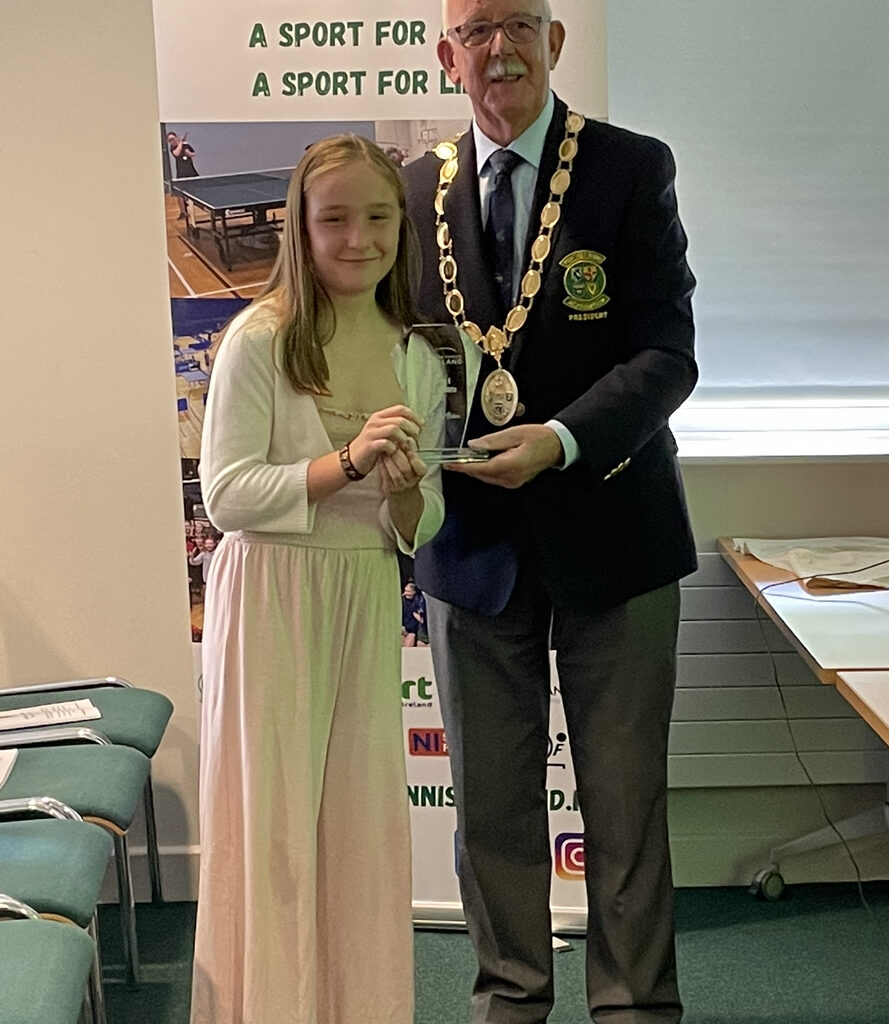 Congratulations to all recipients of these awards.