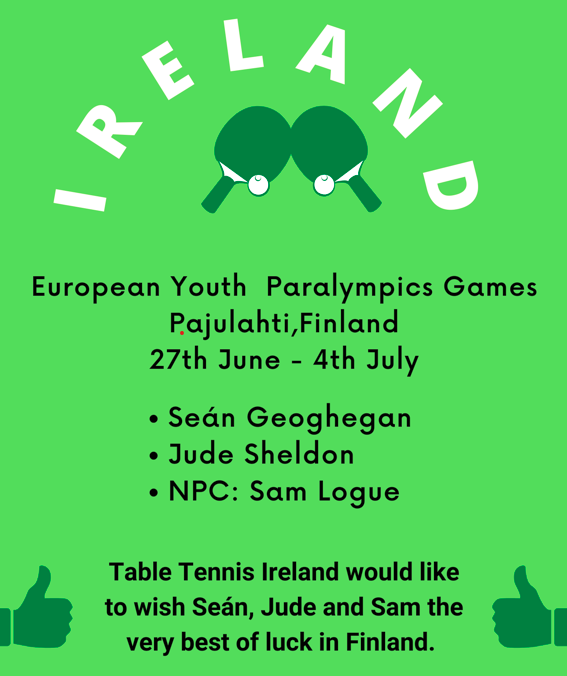 The following players have accepted their selection for the European Youth Paralympics Games, in Finland. The team travel to Helsinki from the 27th June – 4th of July.
Sean Geoghegan
Jude Sheldon
European Paralympic Youth Games are organised as an introductory international event for many aspiring Para athletes. We are very excited to have two of our own para athletes competing in this prestigious event.
We would like to wish the very best of luck to all our players and Coach Sam Logue who travel to Helsinki next week!