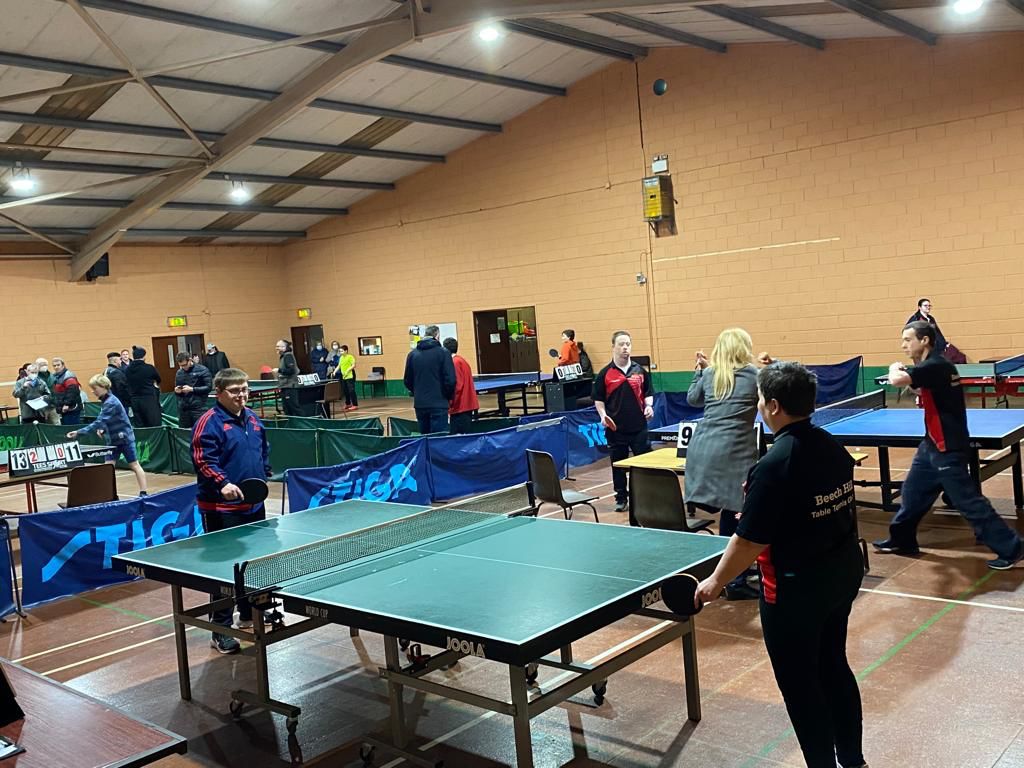 The Munster Grand Prix took place on Sunday 30 January at St Multose Hall, Kinsale, hosted by the South Coast club. 52 participants were involved, graded on ability and age grounds into 5 divisions. All ages were represented from U/11 to Veterans. A massive representation of Para Players – 21 % of the total. There was a great turnout at this event, a very enjoyable event by all.
Winner of senior division: the "evergreen" veteran, Philip Shaw, of Beech Hill TTC.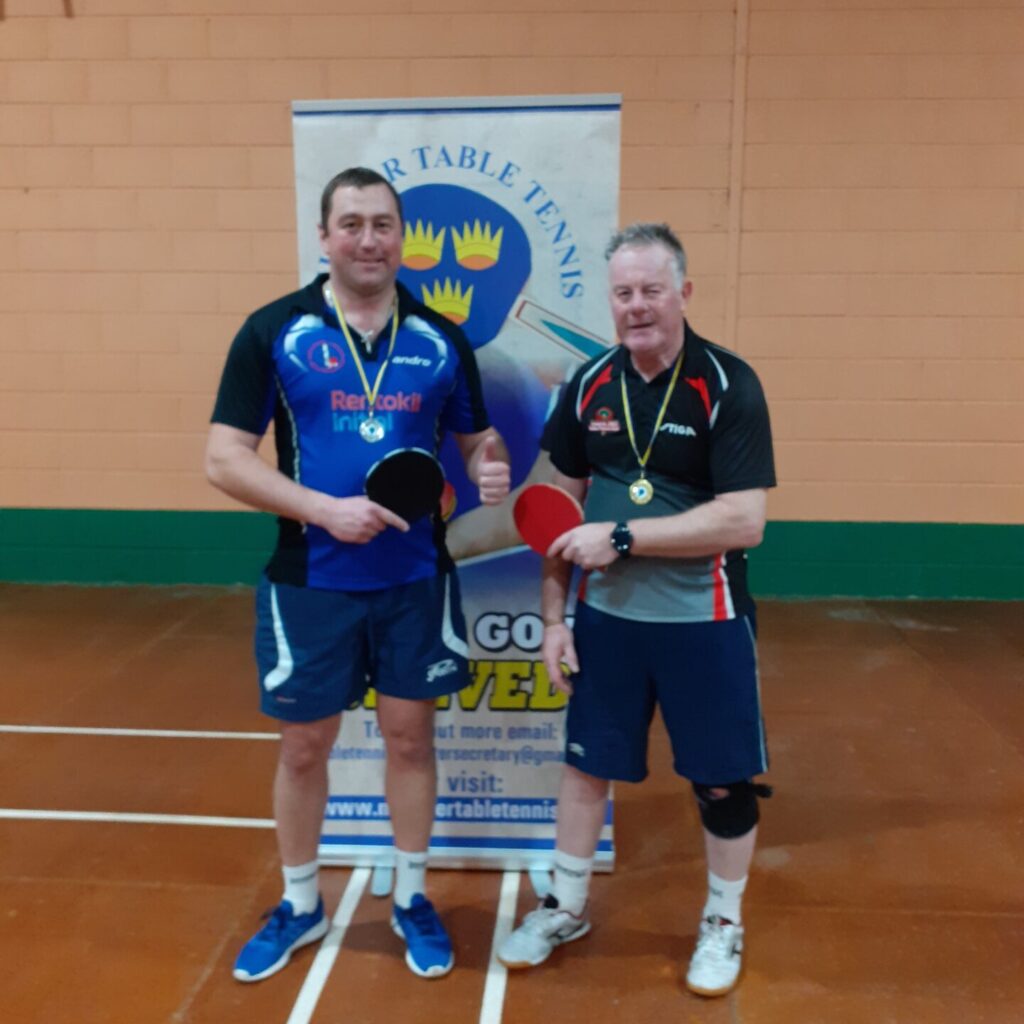 A double for the O'Brien sisters – Megan, winner of Division 2A and Lucy Lou, winner of Division 4A. (she also won gold at the Leinster Open in the U/13 category. Both are players with Leeside   
Darragh Ruddy of Leeside, swept the boards in Division 5 and will surely be promoted to a higher level next time out.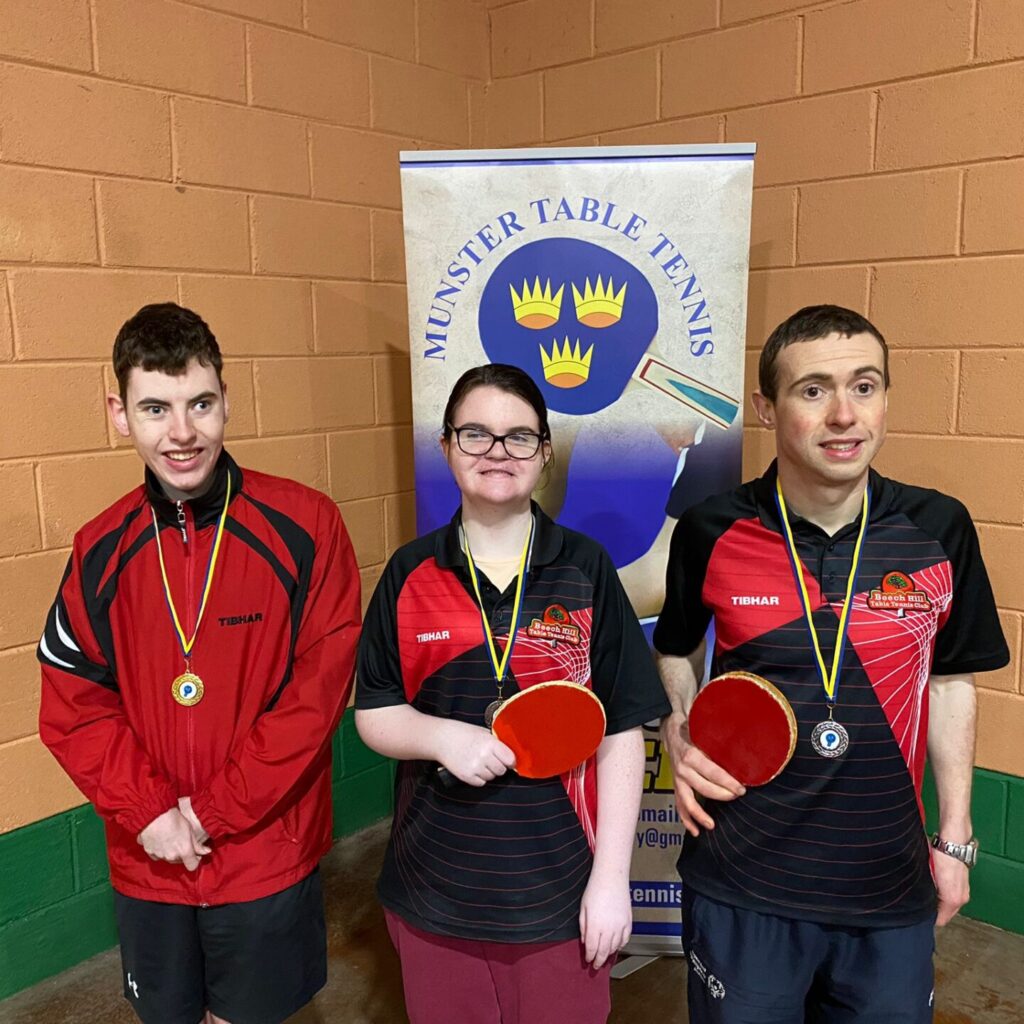 The next event will take place in February, keep an eye out on https://munstertabletennis.com/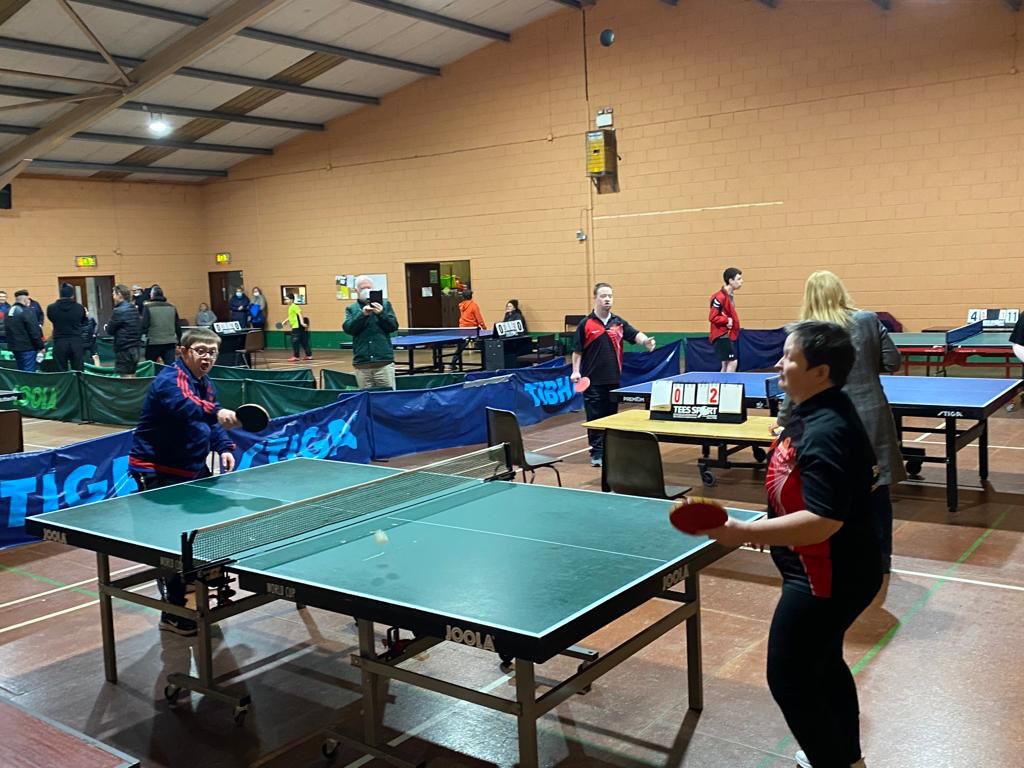 Well done to all the players, coaches, officials, volunteers and the Munster Branch for a great provisional Grand Prix.