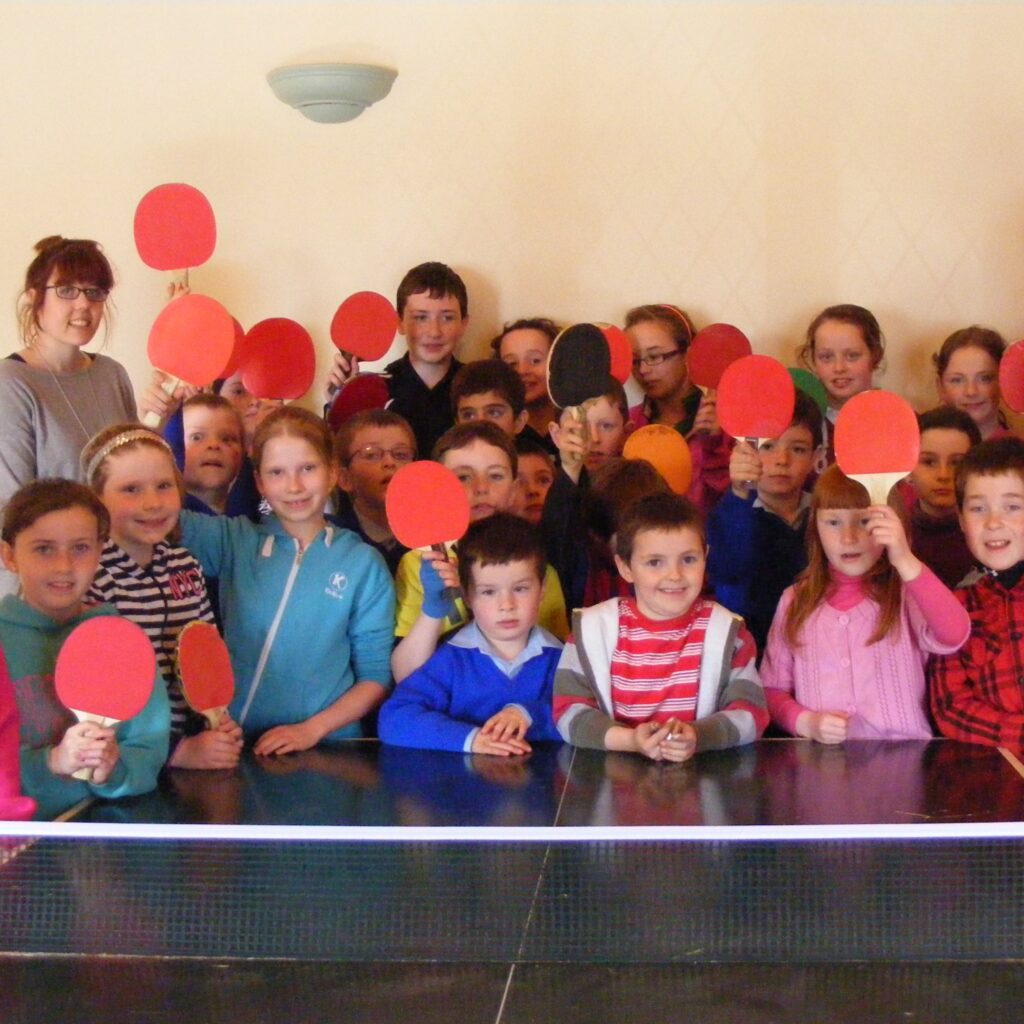 Midland's Stiga Challenger Event
The first Junior Challenger held in the South Midlands area took place in Trumera Community Hall, home of Mountrath TTC last Sunday. The 12 table venue provided excellent competition for the 45 players. A closely fought 1st Division saw recent Leinster Metro U15 winner Leanne Delaney win from Jessie Hayes, with George Goodson taking 3rd place.
There were many young players for whom this was their first experience of tournament play. Cloughjordan and Newbridge only started their Junior clubs in the past three months so used this event to find their way into competition. They acquitted themselves very well.
Thanks to Tommy Fotzgerald and Stiga for their assistance in providing a number of playing shirts as prizes. Trophies were awarded to 1st and 2nd division winners. Thanks also to Scot Jestin and Amylou Hayes for their assistance in running the event and to all who helped to steward stables.
Results
Division 1
Winner: Leanne Delaney (Mountrath) Runner Up: Jessie Hayes (Mountrath) 3rd: George Goodson (Mountrath)
Division 2
Winner: Jack Carroll (Ballyroan) Runner Up: Amy Jestin (Mountrath) 3rd: Joseph Stanley (Killermogh)
Division 3
Winner: Amna Mandal (Athlone) Runner Up: Richard Thompson (Mountrath) 3rd: Ross Handcock (Mountrath)
Division 4
Winner: Sief Ramadan (Newbridge) Runner Up: Corinna Hayes (Mountrath) 3rd: Eoin Fitzgerald (Mountrath)
Division 5
Winner: Fionnan Mohoney (Ballyroan) Runner Up: Conor Carroll (Ballyroan) 3rd: Tom Larke (Cloughjordan)
Division 6
Winner: Adam Shirley (Killermogh) Runner Up: Grace Kirkfoot (Killermogh) 3rd: Donnacha Speigh Burns (Cloughjordan)
Division 7
Winner: Andrew Hayes (Cloughjordan) Runner Up: David Conway (Cloughjordan) 3rd: Oisin Berry (Crosspatrick)