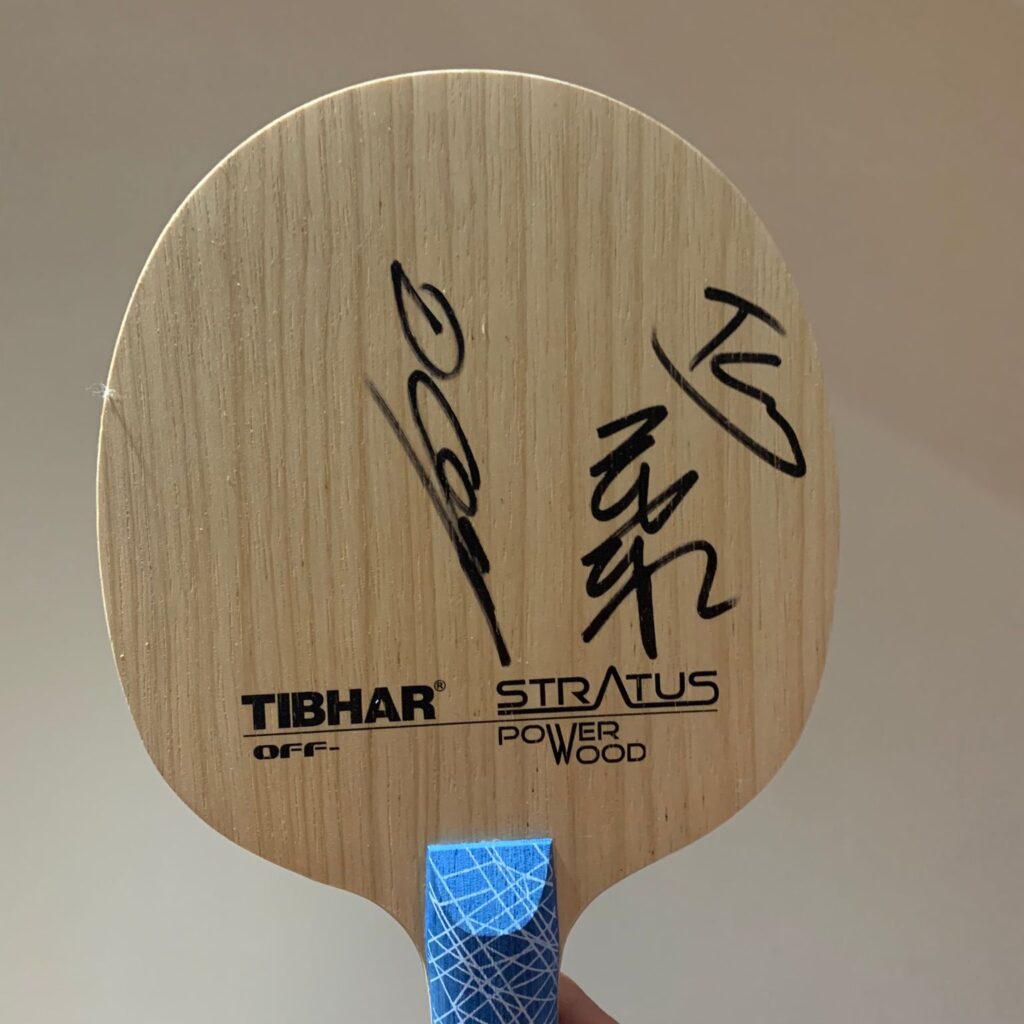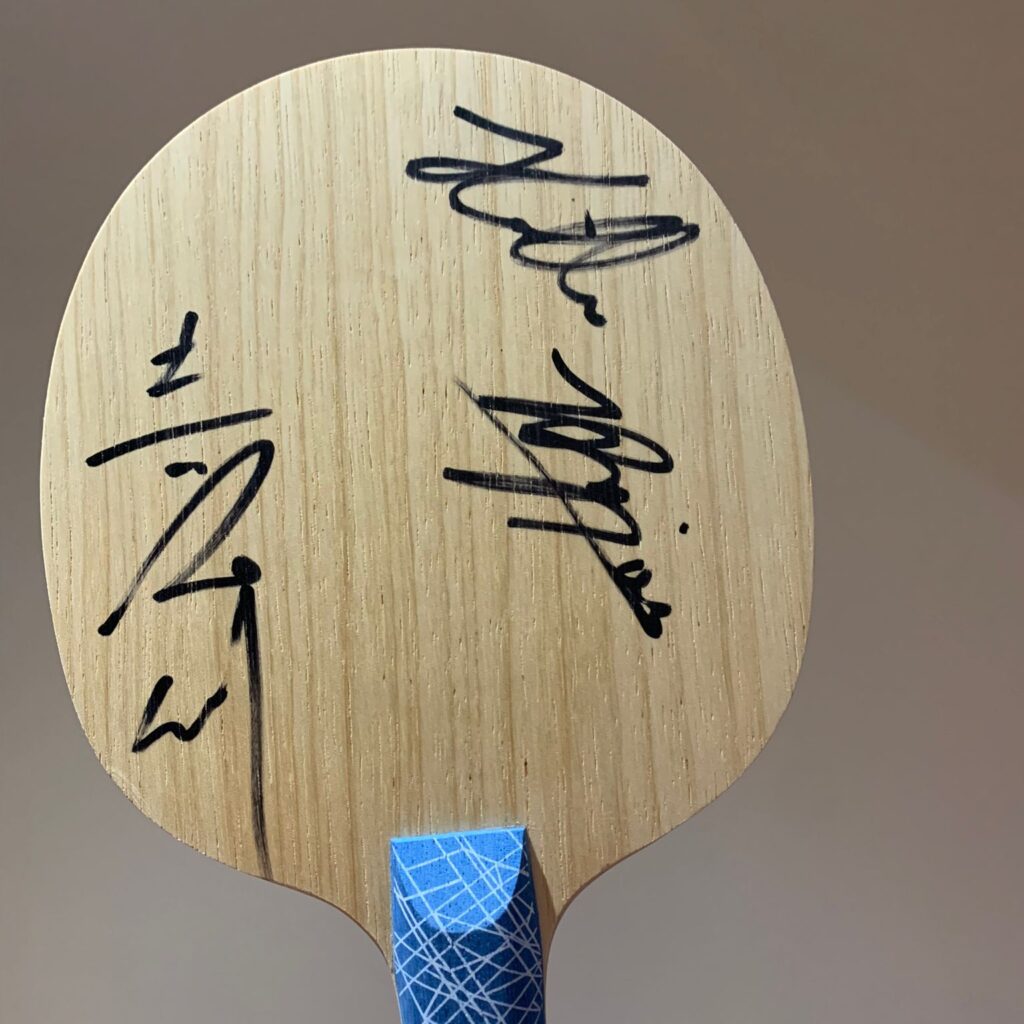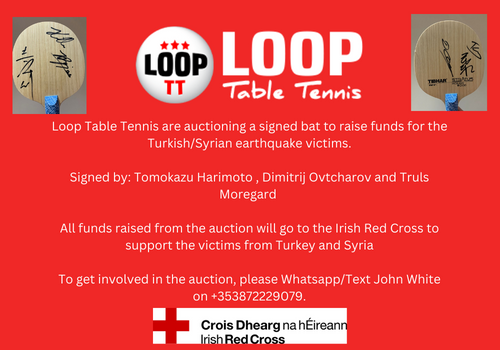 Loop Table Tennis Club are auctioning a Table tennis blade which is signed by Tomokazu Harimoto (Japanese table tennis player and Current World No. 4 Mens Player), Dimitrij Ovtcharov (a former No.1 world ranked player with 2 Olympic silver medals and 4 Bronze medals) and Truls Moregard (Swedish Player) currently 6th in the World's Mens Ranking.
All monies raised from this auction will go towards the relief of the Turkish/Syrian earthquake victims via the Red Cross Foundation.
To get involved in the auction, please Whatsapp/Text John White on +353872229079.