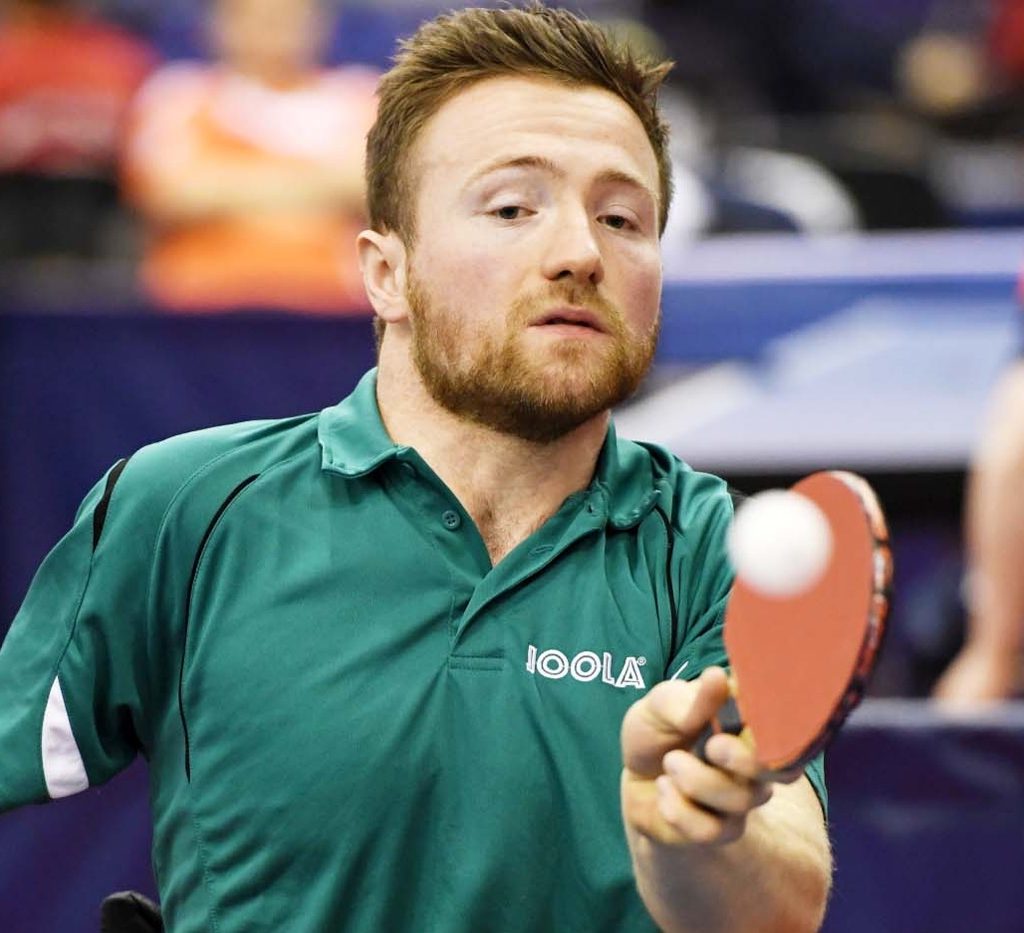 Colin Judge in action
This year will see Colin Judge embark on a qualification campaign all around the world in an attempt to qualify for the upcoming Tokyo 2020 Paralympic Games. Colin has 3 missing limbs and Table Tennis is the sport that gave him an outlet through some very difficult times. His dream is to represent Ireland and win a medal at the next Paralympic Games in Tokyo in 2020!
 The typical costs for an athlete to help prepare, travel, compete, qualify and participate in the Paralympics would be in the €40,000. Giving Colin any bit of help, no matter how big or small, can really help take the pressure off Colin and his family in a very important year.
Here is the LINK to the GoFundMe page: