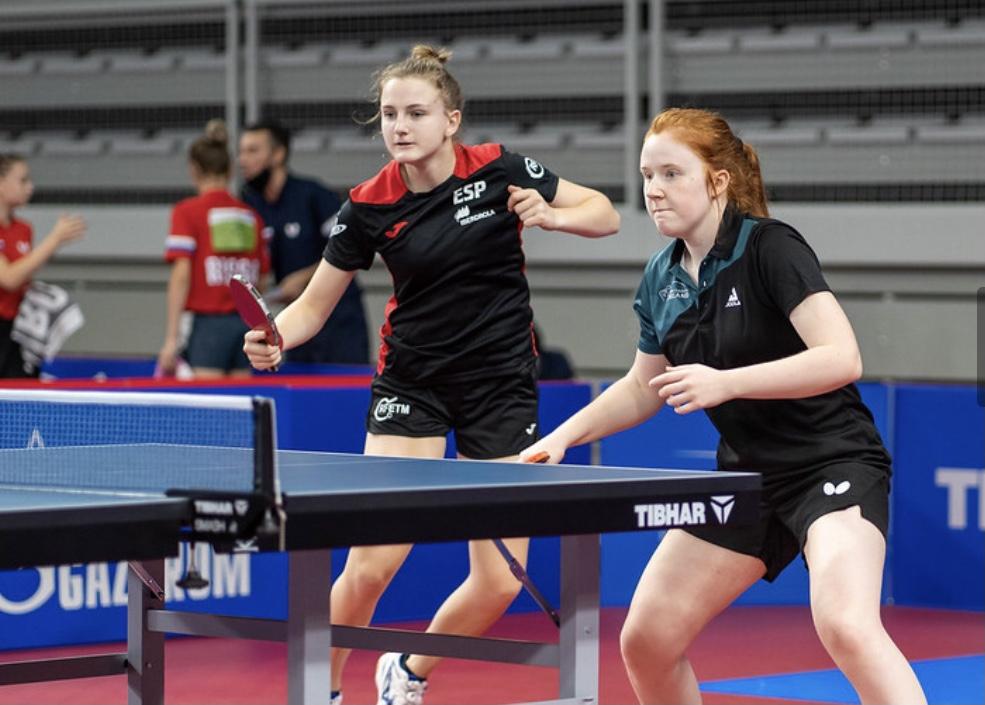 With partner Silvia Coll (Spain), Sophie faced the challenge of the Czech Republic with a stirring 3/0 victory in the round of 32 doubles.
Again, in the last 16 France provided stern opposition but the Ireland/Spain combo held out for a 3/1 win.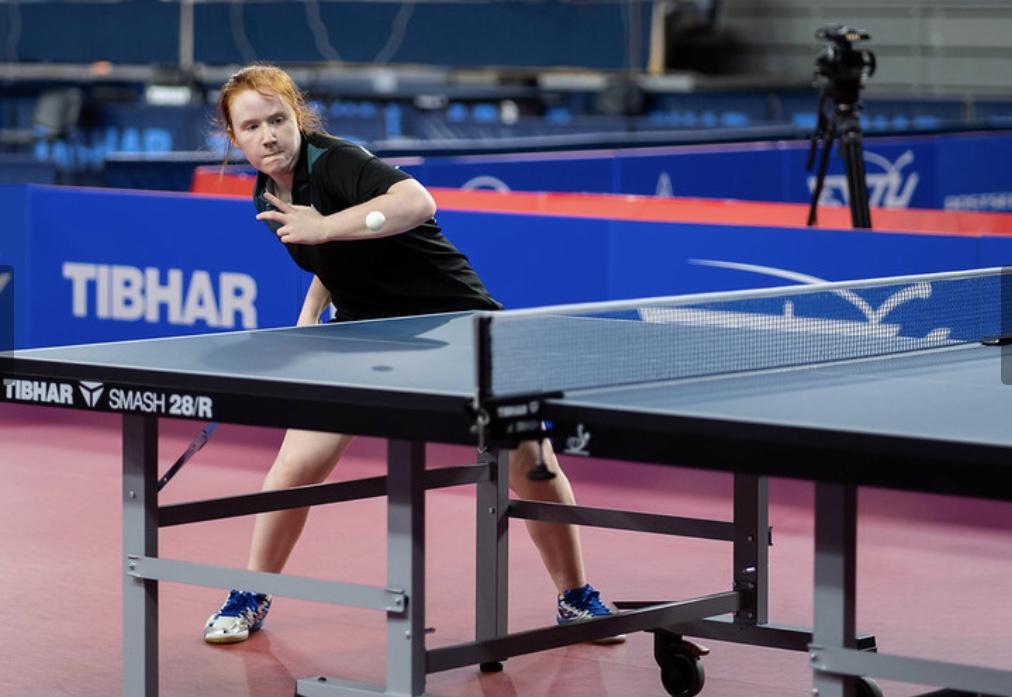 Quarter-final Sophie/Silvia faced Slovenia. Again a stirring 3/0 victory put Ireland into the semi-final.
Now Ireland had its first ever medal at European Youth championships.
Top seeds Kaufmann (Germany) /Rosu (Romania) provided the barrier to gold. The barrier to gold proved too strong, so Sophie though disappointed had secured Irelands first ever medal.
History had been made but the story doesn't end there.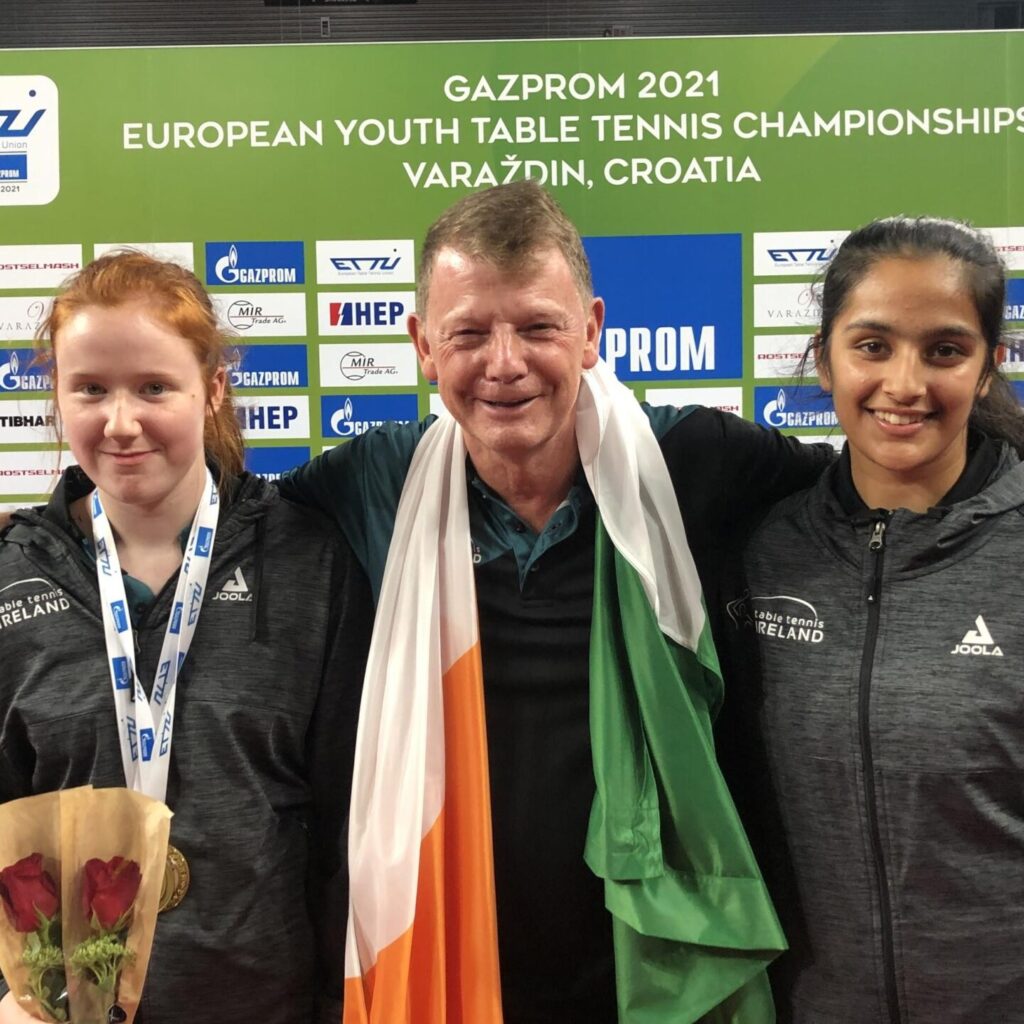 In the singles Sophie like a hurricane blew all opposition a side, defeating Baiasu (Romania) 4/0, then Terekhova (Russia) 4/1, Massart (Belgium) 4/0 and Bled (France) to storm into the semi-finals.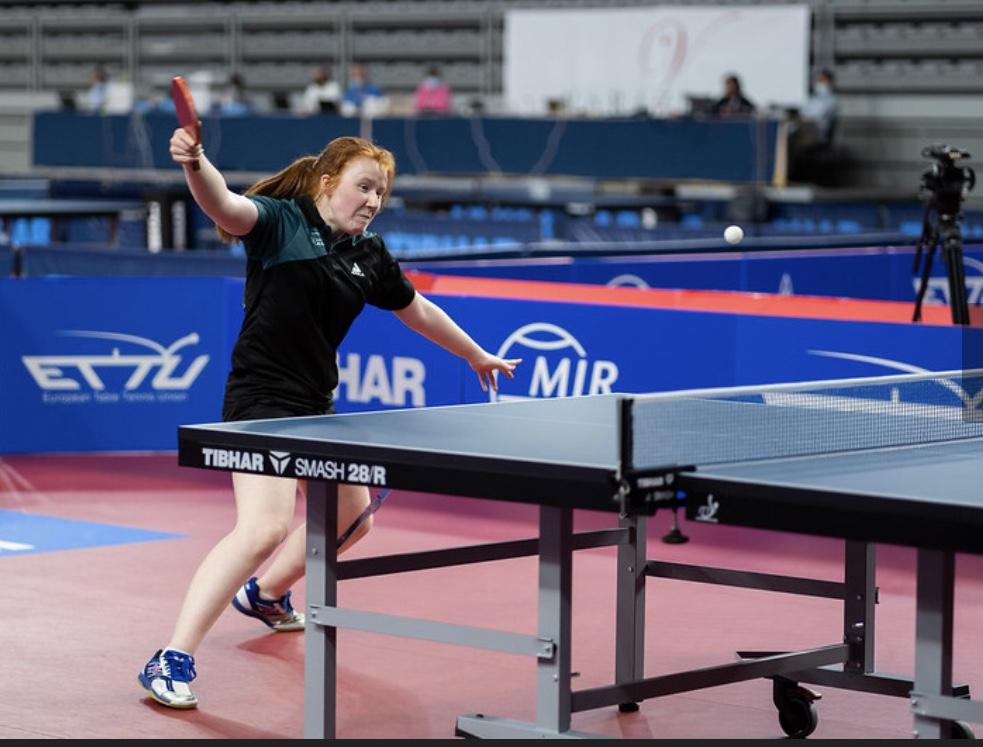 A second medal secured, but which colour?
In a tense exciting affair Sophie fought with passion and no little skill but Kaufmann proved a mountain to high to climb and Sophie claimed her second bronze medal.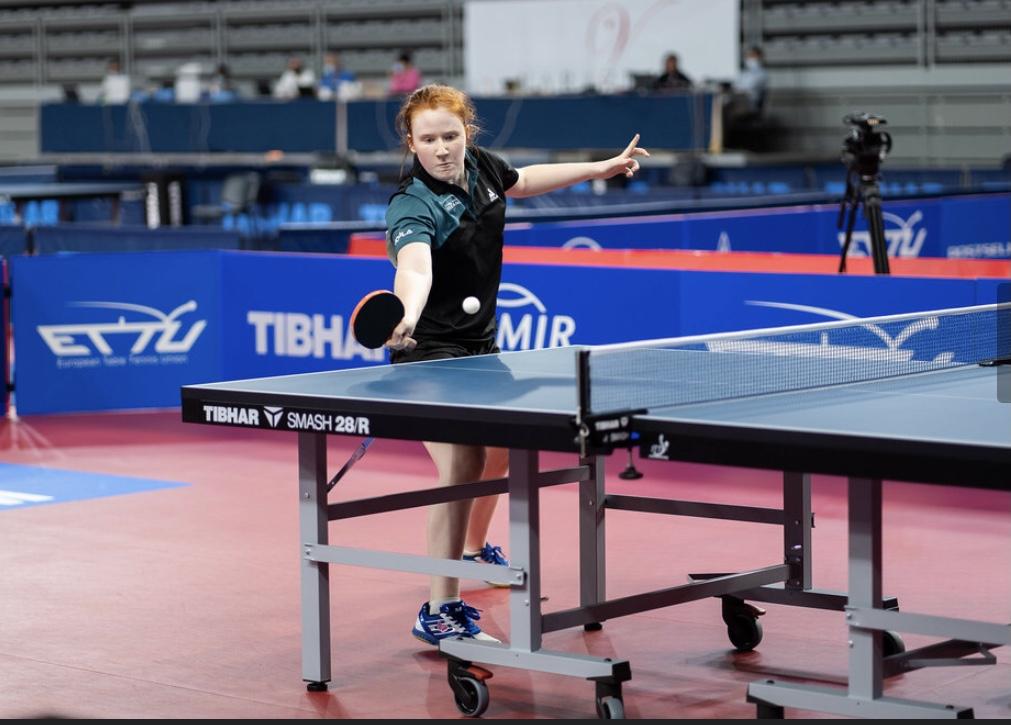 In the Team event Sophie played with partner Anjali Singh. The girls played 4 matches, all ending on a 3/2 score line with losses to Netherlands, Serbia and Lithuania; with a win against Latvia. Ireland finished 26th of 34 countries.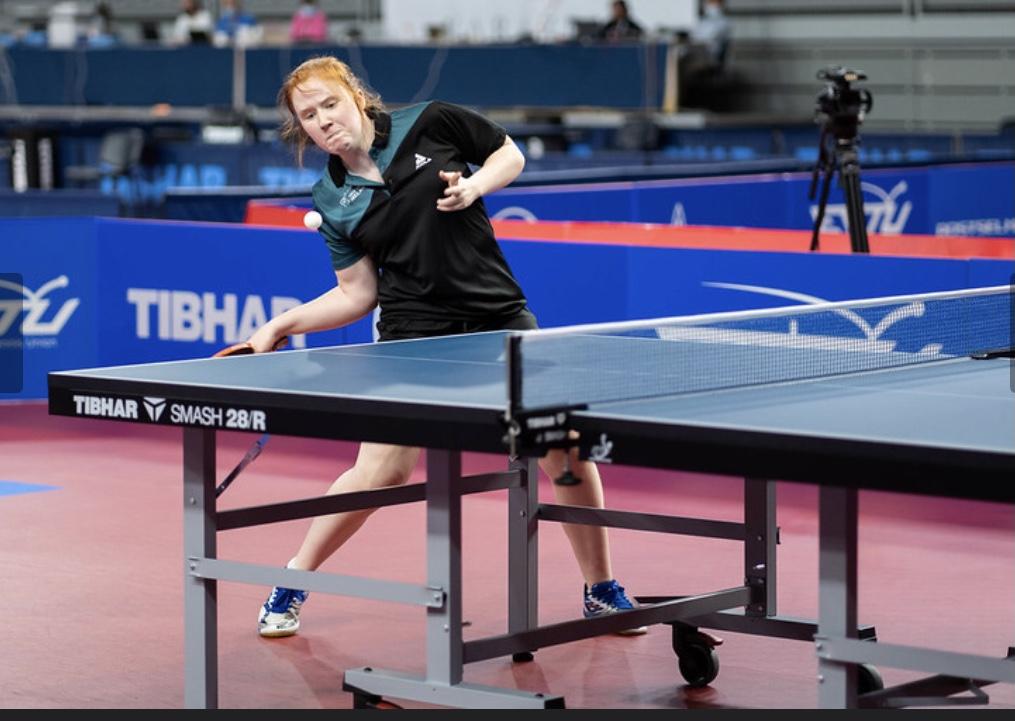 Coach Conn HIGGINS said it was incredible to see the Ormeau legend perform at such a high level in intensely pressurised situations and to capture not one but two bronze medals.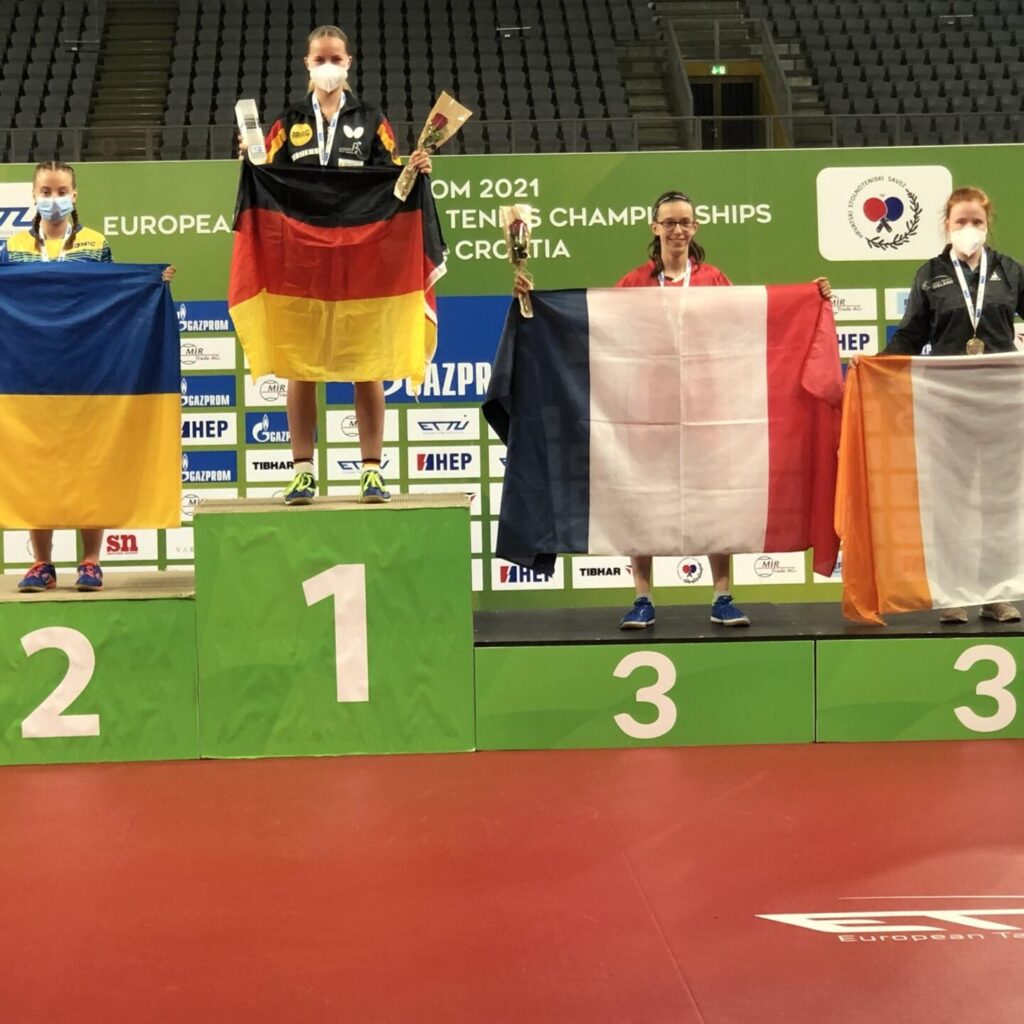 This did not happen without much planning, determination, dedication and the expertise of her club coaches Gervis and Keith.
John Murphy lit this flame and it has become a burning fire.