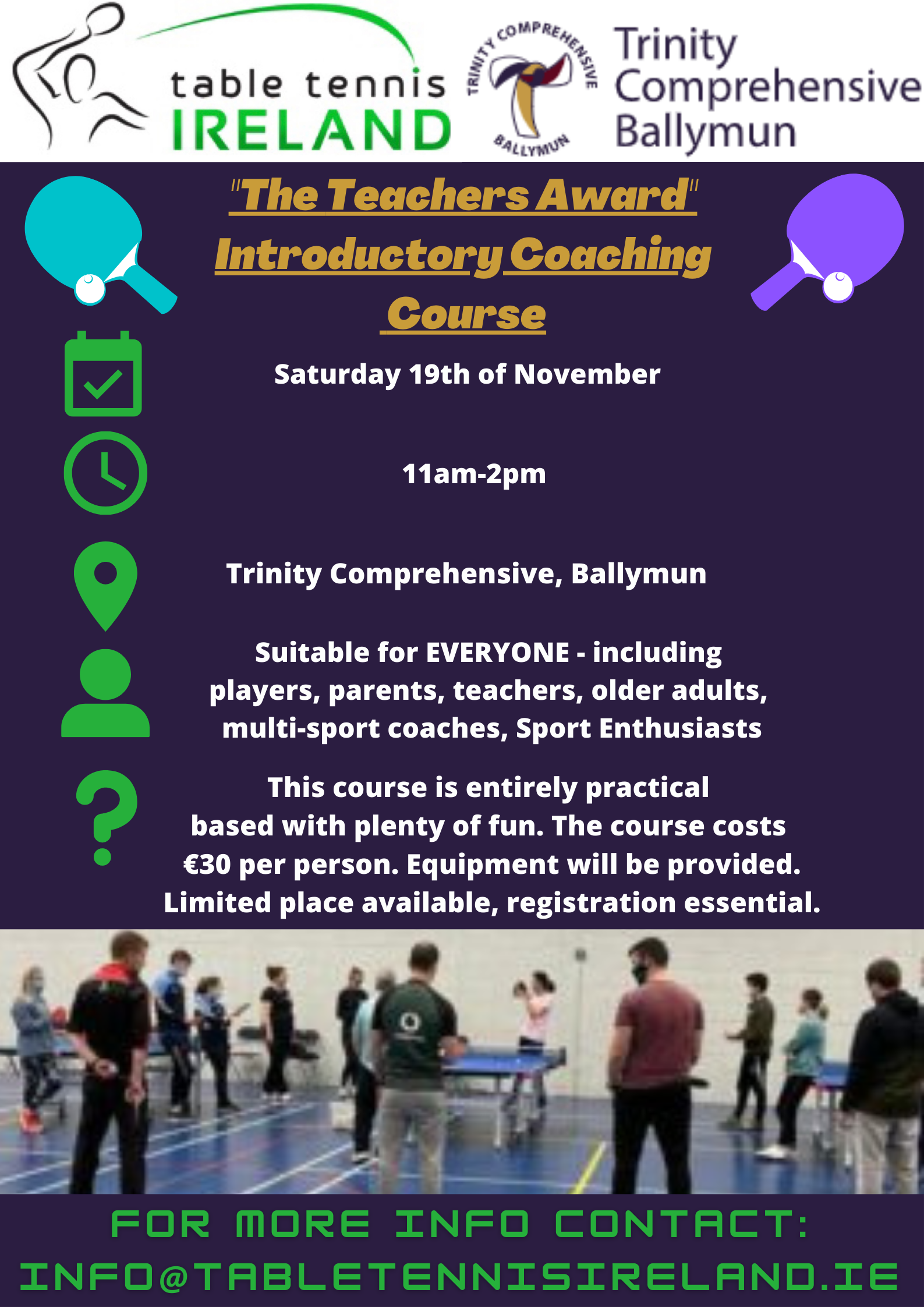 We are delighted to announce that we are hosting an introductory coaching course, known as the "Teachers Award" in November in Ballymun.
This course will take place in Trinity Comprehensive, Ballymum Dublin. The course will be taking place on Saturday 19th of November 11am – 2pm.
The cost for the course has been subsidized by Table Tennis Ireland and will cost €30 per person. Coaches will all receive a coaching manual to assist with coaching going forward. Coaches will also receive a coaching certificate on completion of the course.
The teachers award course requires a lot of engagement and practical work in order to develop basic knowledge and skills for coaching table tennis.
You do not need to have a background in playing table tennis. This course is a fun and enjoyable course suitable for all everyone including parents, teachers, older adults, multi-sport coaches, club administrators and any with any interest in sport and physical activity.
Places for the course are limited so register now before the course is filled. Register here: https://tti.justgo.com/workbench/public/events?ref=1B632046F78D64E933FA12F576F235DB2D197491
If you have any questions on the course, please email [email protected]