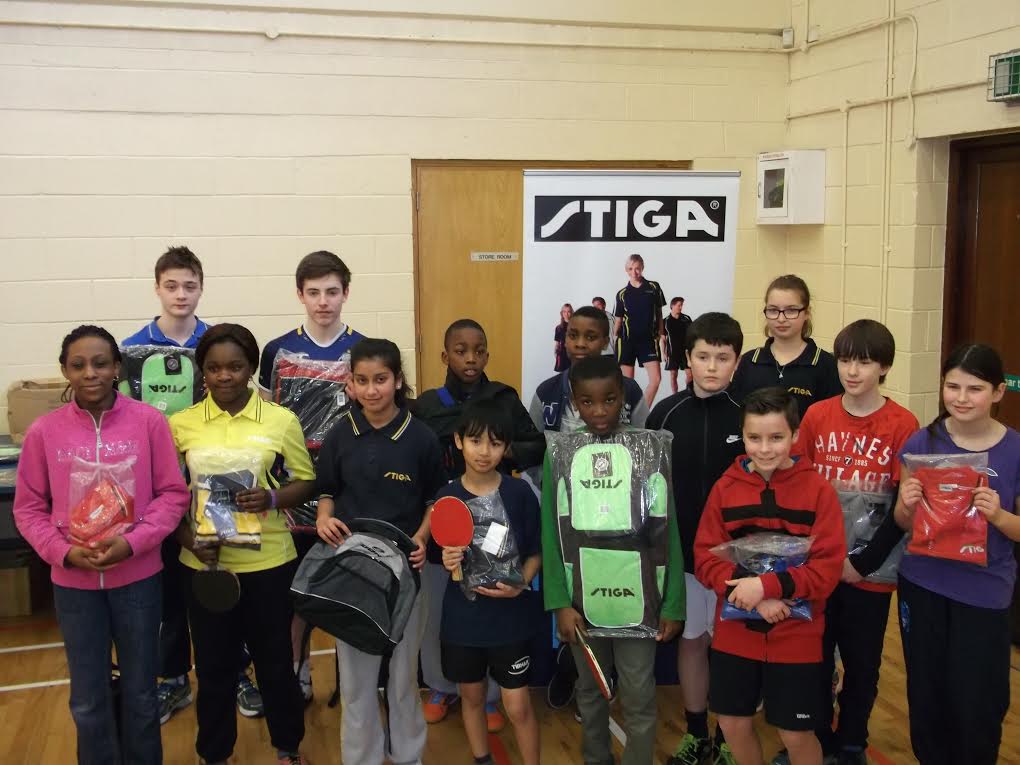 Club Donic Challenger, 25th January 2014
Club Donic held a Stiga Challenger Tournament on Saturday 25th January 2014. We had 80 players from all over the country in the tournament. The players were graded into four divisions. It was so encouraging to see so many players who are not yet playing at provincial or national level and it is hoped that these tournaments will be a stepping stone to playing at provincial and then national level. The tournament commenced at 10am and finished at 3.30pm.
Every player attending the tournament got at least 6 matches and for those who did well in their first groups, there were further matches. The results are as follows:
Division 1
Winner: Andrew Carroll, North Kildare Table Tennis Club
2nd place: Emmanuel Adewale, St Ronans
3rd place: Tommy Nguyen, St Ronans
3rd place: Ciaran O'Reilly, Ballyroan
Division 2
Winner: Luka Hickey, Dundrum
2nd place: Meem Ali, St Ronans
3rd place: James Raleigh, Club Donic
3rd place: Toyosi Sosan, St Ronans
Division 3a
Winner: Emmanuel Adegboyega, St Ronans
2nd place: Adela Federova, St Ronans
3rd place: Praveshi Ragi, ALSAA
3rd place: Alec Kestell, ALSAA
Division 3b
Winner: John Ojewumi, St Ronans
2nd place: Ife Jimmy, St Ronans
3rd place: Jack Hayes, Milltown
3rd place: Katelyn Kiernan, Mullingar
I would like to thank our volunteers : Liam O'Ceallaigh, Sinead Kelly, Sr. Annette, John Meleady, Eileen Neary, Ray Egan, Susan Sneyd and Tommy Fitzgerald who gave me tremendous support on the day.
Finally, Club Donic would like to thank all of those players who participated in our event and helped make this a great tournament. We look forward to seeing you all again at our next Challenger, which will take place on Sunday 11th May 2014.
Jacqui