Team Ireland took part in three WTT Youth Contender events in the space of 2 weeks. WTT Youth Contender Lignano, WTT Youth Contender Szombathely and WTT Contender Senec.
In the first event, WTT Lingano, Peadar Sheridan lead the way in winning his group against Comini (ITA), Essid (TUN) and Martinov (Svk). He was later defeated in the round of 32 by Clin (FRA) 3 – 1.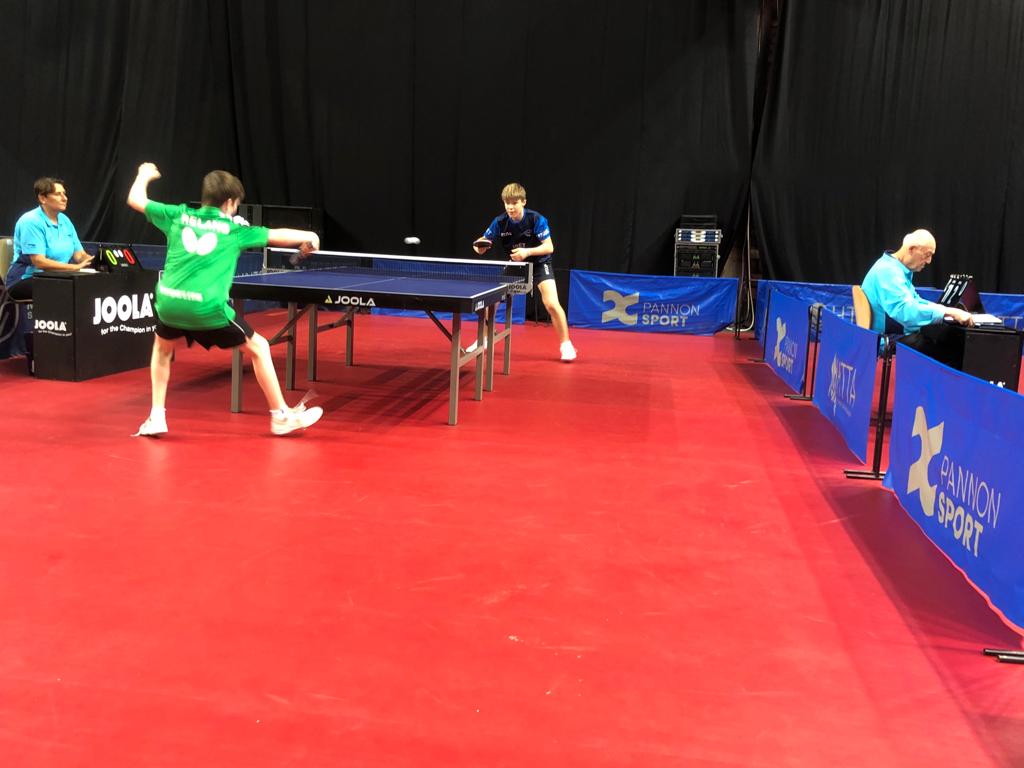 The next event saw 8 players participate in the boys event. Peadar Sheridan, Adam Faulkner, Ben Watson, Vincent Ni, Boris Bonchev, Clifford Tan, Stefan Bonchev and Aaditya Singh.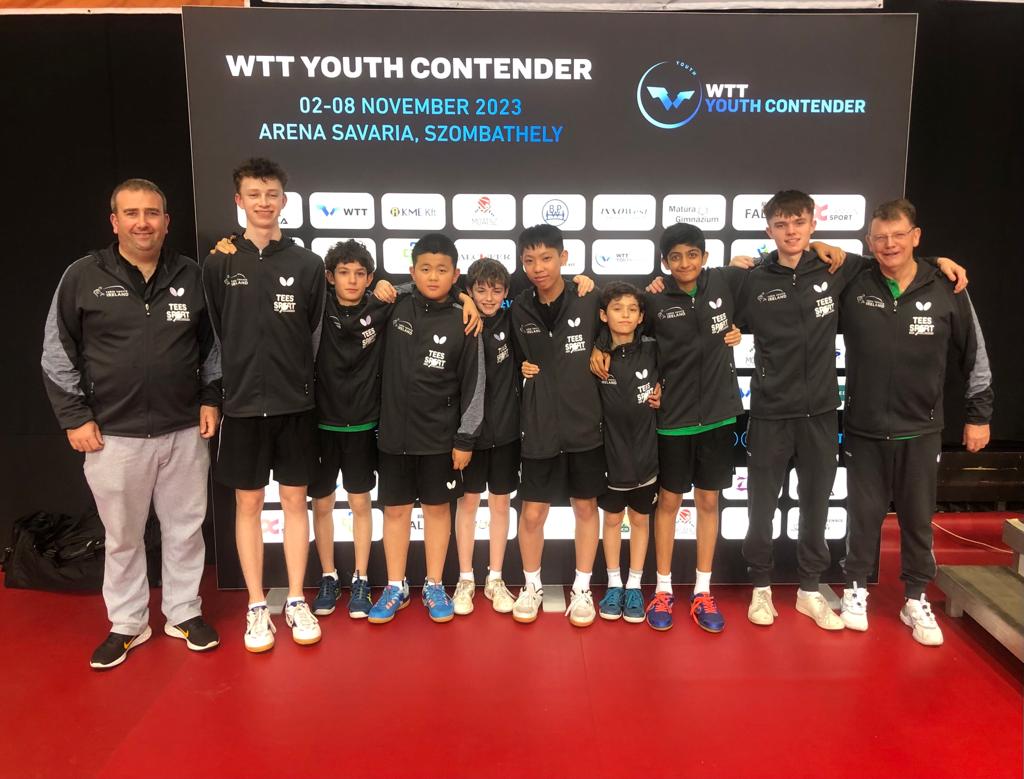 Peadar Sheridan won 3 out of 4 games as he reached the last 16 where he was defeated by Chen Kai Cheng. He also won his U15 group with a very impressive win v Paulina (ITA) but went out in round of 64 to Ducoin (FRA).
Meanwhile in Stefan's U13 group he went all the way to the final game were Stefan beat Koren (SLO) to top the group. He was denied a win in the quarter final losing to Essid (TUN). In his U11 group saw him top the group, he then defeated Dimitorov in the quarter final but he lost to Fegere (AUS) in the semi-final, however he secured a Bronze Medal.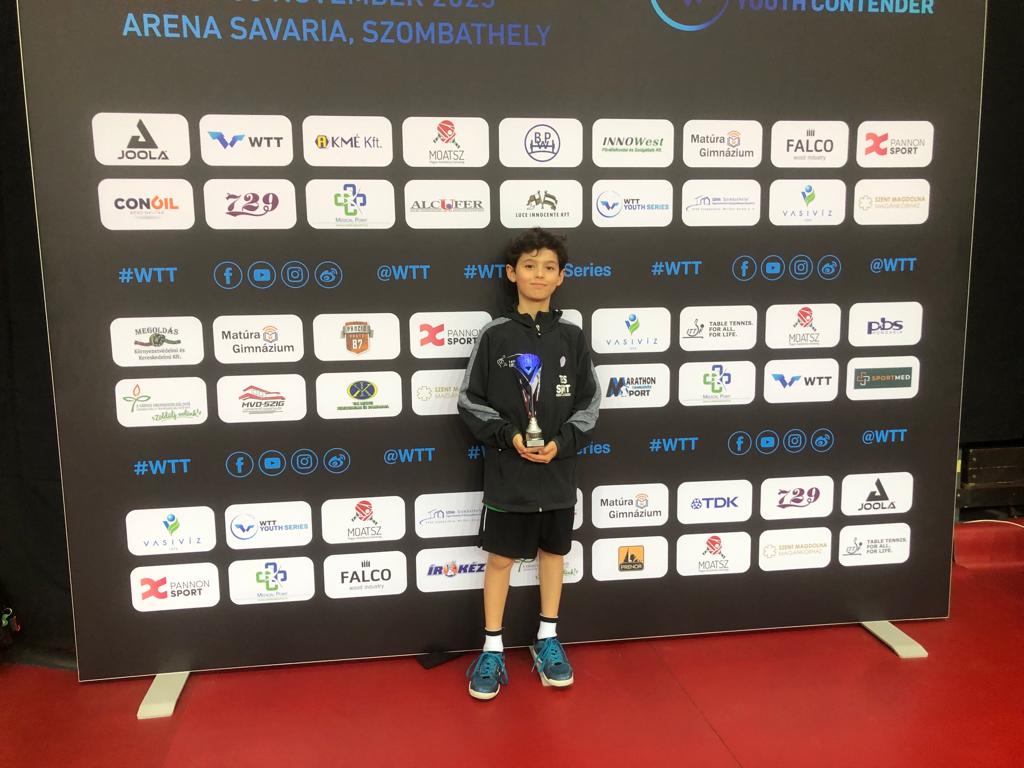 In the women's event Anjali Singh traveled over with her dad and coach Ranjit Singh. Anajli played some excellent table tennis she lost a close match against a German girl 3-2.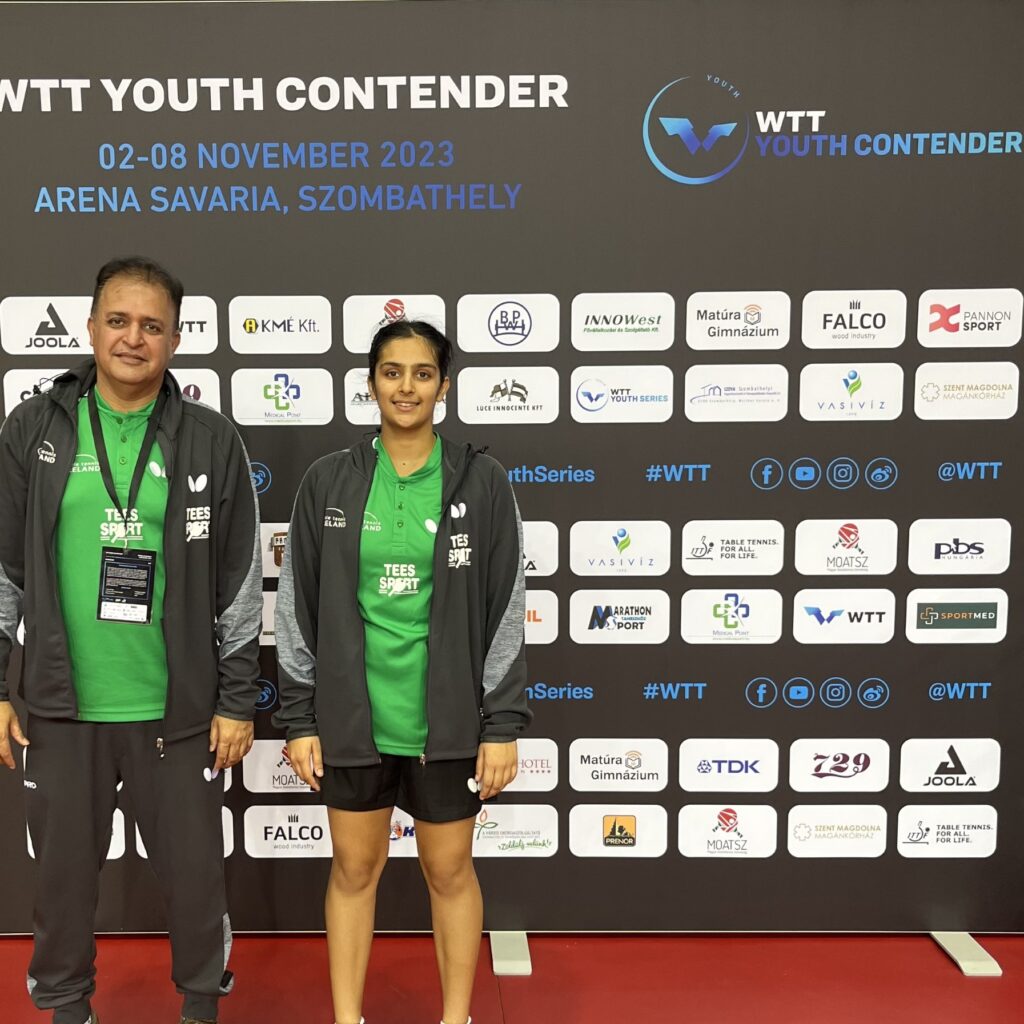 In the third and final event saw Vincent Ni, Boris Bonchev and Stefan Bonchev take part in the WTT Youth Contender Senec. Stefan Bonchev had an unbelievable win v Korean Ma Yeunginukun 3-2 in the U13 round of 16. In the U11 event Stefan powered through his group and played world No.1 Molov (ESP) who had lost a match in his group. The game went all the way to the 5th Set, tied at 7-7 Stefan played too safe and lost 7-11. Vincent Ni took his first win in his maiden WTT event beating Barabera (ESP) 3-2.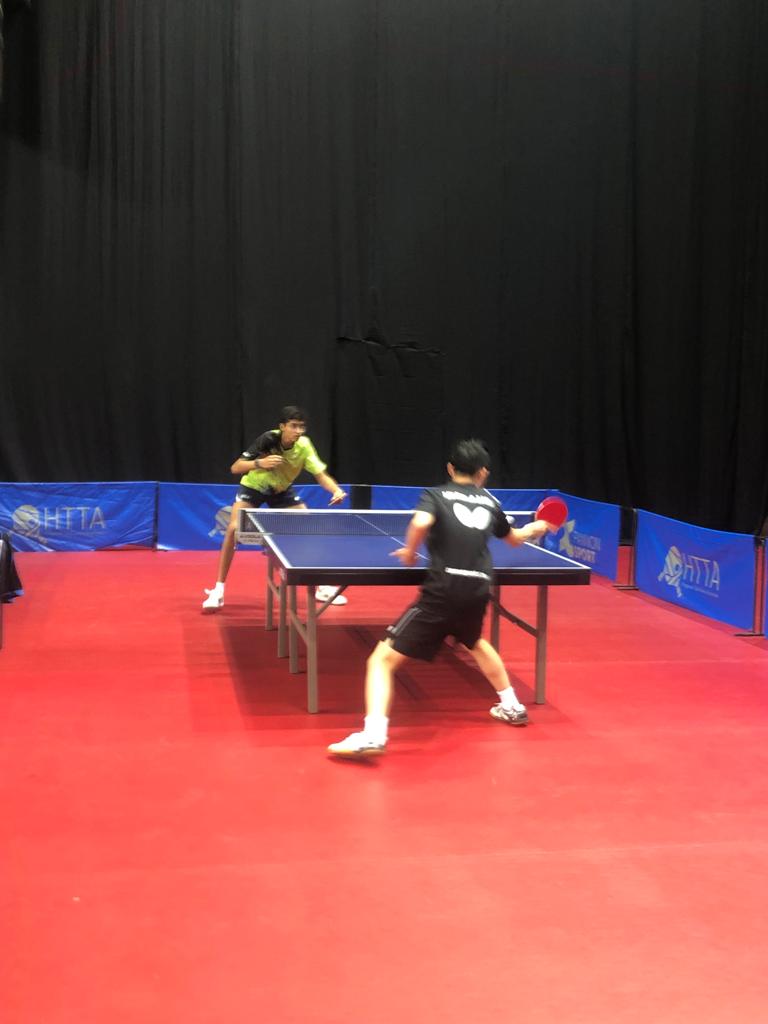 Report by Conn Higgins
Special mention to the coaches Alan Hurley and Conn Higgins who traveled with the group. Also to Ranjit Singh who traveled with Anjali Singh.