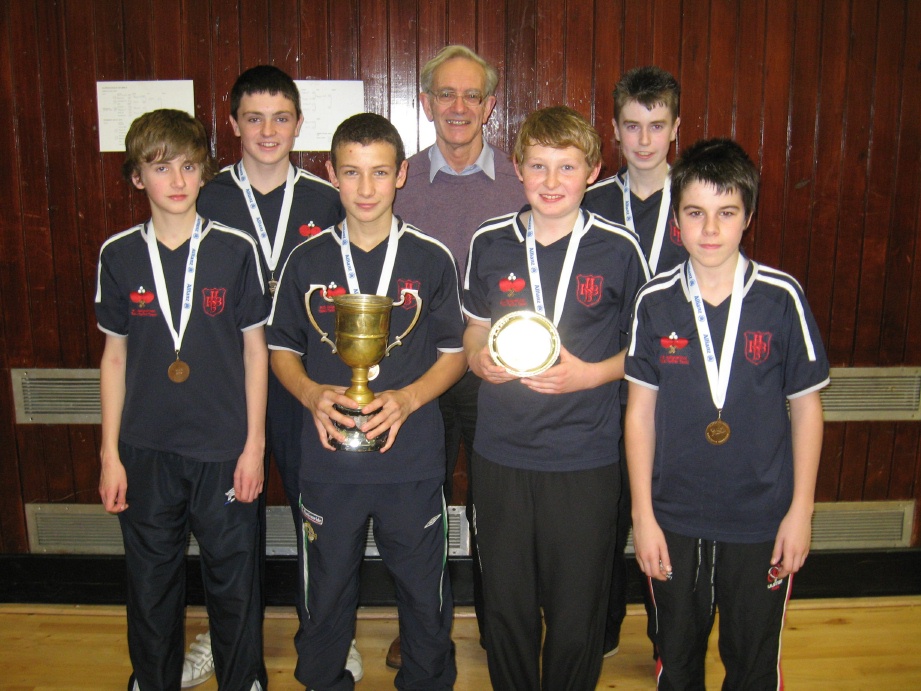 The Allianz Ulster Schools' Cup was held on a very wet day with numbers depleted because of the strike in the Republic and the withdrawal of some teams because of clashes with other sporting events. So the 44 teams that originally entered were reduced to 31 teams involving 186 players.
Continuous play on 19 tables gave everyone a good day out. Several teams were entering this event for the very first time and so were there to gain experience. A number of close matches occurred in the Under 19 Boys. Three schools retained their titles – Victoria College in the Under 19 Girls, High School Ballynahinch in the Under 15 Boys, and Monaghan Collegiate in the Under 13 Boys. One of the new teams, St Pius X, Magherafelt, took the Under 13 Girls title. Who knows what would have happened in several events if Royal School Cavan, St Clare's Ballyjamesduff and Fivemiletown College had been able to attend?
Click here for full results
Winning teams now look forward to the All-Ireland Finals in March.