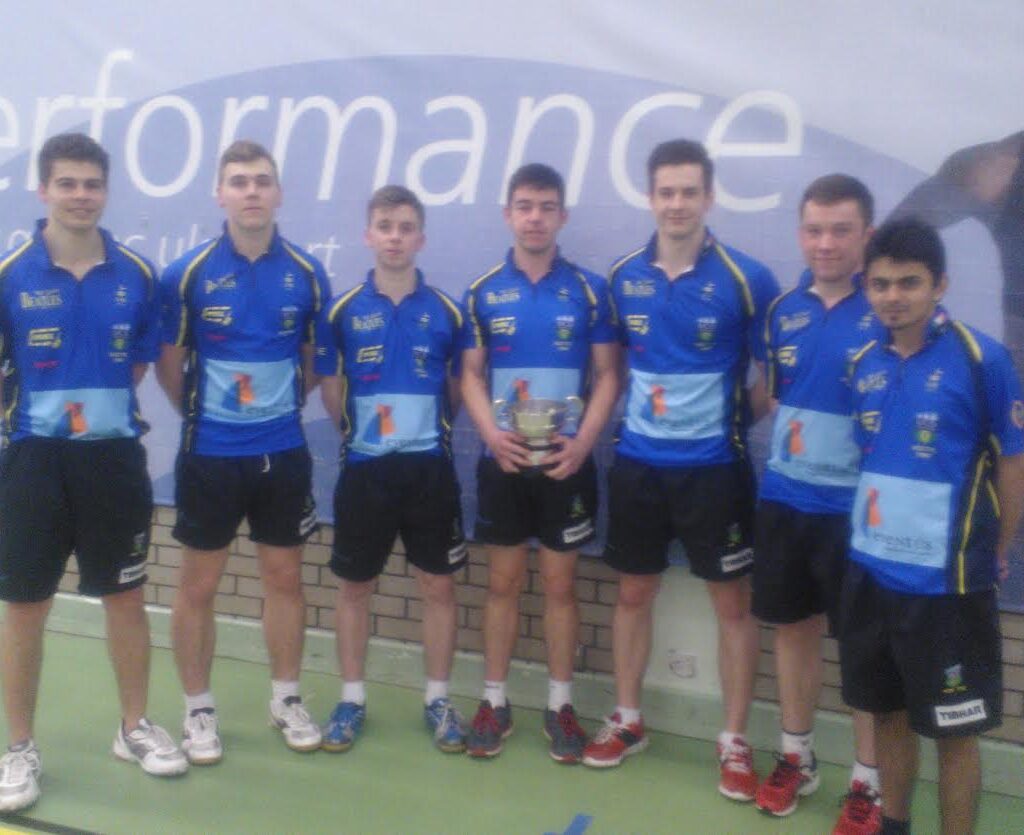 At the annual Intervarsities championships held at QUB on 6/7 March, the UCD team(poictured above) of Rory Coffey, Matt Finlay, Kris Foster, Max Frick, Ananay Jain and captains Jack Donnelly & Kieran Reilly won Gold, defeating the UCC Team of Declan O'Brien, Alex Cooney, Darragh Buckley, Roman Puotkalis, Naqiyuddin Misran, Saurabh Anand and Kieran Murray (NPC Con Higgins) by a 9-3 scoreline.
UCC v UCD 3-9
O'Brien v Foster (11/9 11/8 11/6)
Cooney v Frick (3/11 11/8 11/7 3/11 11/6)
Puotkalis v Reilly (6/11 8/11 8/11)
Buckley v Jain (4/11 4/11 12/10 7/11)
Anand v Finlay (6/11 10/12 8/11)
Misran v Coffey (5/11 5/11 2/11)
O'Brien v Frick (7/11 12/10 13/11 5/11 11/9)
Cooney v Foster (6/11 5/11 7/11)
Buckley v Reilly (3/11 5/11 7/11)
Puotkalis v Jain (5/11 8/11 9/11)
Misran v Finlay (8/11 9/11 9/11)
On their way to the Gold Medal, UCD defeated IT Tallaght 12-0, NUIG 12-0 and QUB 12-0, while UCC defeated IT Tallaght 11-1, NUIG 10-2, and QUB 10-2 to guarantee Silver position. This was a 16th title in a row for UCD, retaining the Hubert Wine Perpetual Challenge Cup.
Individual Men's Singles
Declan O'Brien (UCC) retained his Individual Men's Singles title by defeating Kris Foster (UCD) 3/0 in the final. However Match of the Day was his semi-final battle against German Max Frick (UCD) who he had narrowly beaten over 5 sets in the team event. Declan lost the opening set to Max 8/11 but a change in tactics saw him winning the next three sets 11/7, 11/8, 11/9. Meanwhile in the other semi-final, UCD's Kris Foster defeated his team-mate Kieran Reilly 3-1. The beaten quarter-finalists (all by a 3-0 scoreline) were Stuart Herron(QUB), Robin Schneider(ITT), Alex Cooney(UCC) and Conor Beades(TCD).
In the final Declan repeated his team victory over Kris (11/7, 11/7, 11/8).