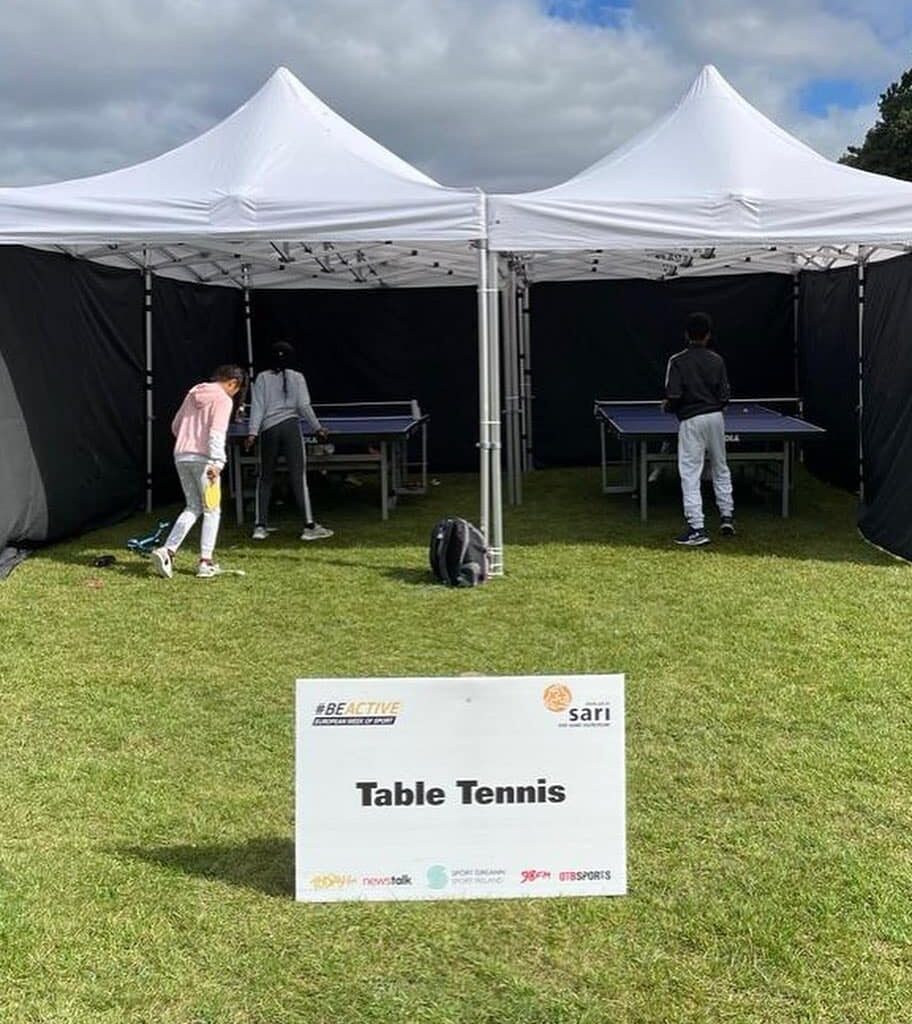 Table Tennis Ireland were delighted to be involved at the SARI (Sport Against Racism Ireland) SportsFest in the Garda Sports Grounds, Phoenix Park, Dublin on Saturday the 10th of September!
The SARI SportsFest aim is to bring as many people as possible living in Direct Provision Centres and refugee communities in Ireland to participate. This year more than 430 guests originally from South Sudan, Congo, Afghanistan, Syria, Burma/Myanmar, Nigeria, Iran, Zimbabwe, Albania, Pakistan and other countries participated.
Tara Fusco ran the table tennis event for the day, which was very enjoyable with lots of engagement. Many young boys and girls picked up a bat and gave table tennis a go, lots of fun was had by all. Thank you to Tara for running a great event at the SportsFest.