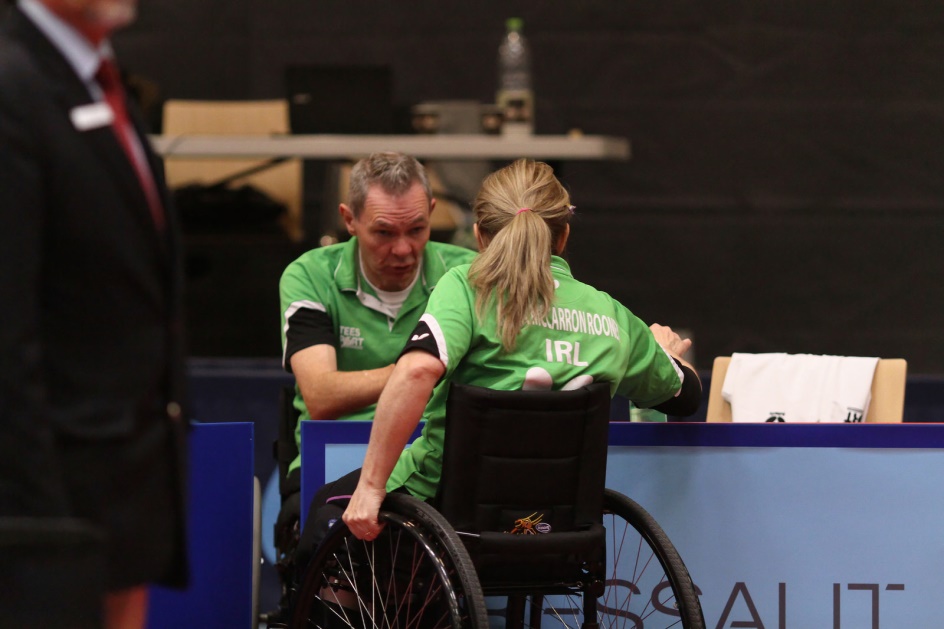 Preparations
We travelled to this competition feeling confident. We had been preparing for this event since this time last year, when we returned from the World Championships. This time we got it almost perfect, as I lost to only one player, Russia's Nadejda Pushpasheva.
Our preparations were forensic. We established our goal. We followed a periodised training programme, we analysed the opposition and we trained deliberately and we adhered to a strength and conditioning programme. In addition, we worked on the mental aspect of my game. I had to believe that I could beat the opposition and I achieved this by adopting a "mindful" attitude.
We worked hard…. I have trained 5 or 6 days a week with Ronan, my coach, and with two local training partners who unselfishly are helping us to achieve our gaols.
Tournament
I was able to stay in a positive mind-set throughout the tournament. I felt comfortable in the hotel and at the tournament venue. The Irish team was small and was comprised of only 4 people in total and we worked well together.
The Competition
I played some great table tennis. I had some nervous moments, as in the final when I just couldn't concentrate and focus. I fought well and had some tough battles, recovering from 8-2 down in the 4th set against Rossi in the semi to win that set and win the 5th to secure a place in the final. There were no easy matches. My 3rd group match was against Podda, whom I have been battling against for years and whom only recently I have managed to get the upper hand.
The Result
I am a silver medallist in a European Championships. I don't believe that Ireland has ever been in this position before and so I am very proud of our achievement. Initially, I was distraught to have lost the final and feel that I did not "do myself justice" as over the summer months I had taken Pushpasheva to the 5th set twice. I am over this now……we did fantastic…..
This is truly a team medal. Over the years I have had many great coaches. I have great training partners both at home and at national squad level and internationally. I have great support from family and friends, and I am supported by Sports Council, PI and TTI. Thank you one and all…..
Thanks to my husband and coach Ronan who has instituted and managed my overall training programme for this event.
Qualification for the Rio Paralympics is our next gaol. The top 10 world ranked players will be announced mid-January. Fingers crossed……