The Ulster Open was staged in the Valley Leisure Centre on 8th December. Some top class table tennis was on display across all events, details and full results below
Men's Open
The first surprise of the day came at the Last 16 stage, when Dariusz Zatlyny knocked out Ulster's Peter Graham in four sets to progress to the Quarter Finals. Zatlyny came in to the event ranked 15 in Ireland and will have been delighted with his win over No.6 ranked Graham. His run in the event came to an end with defeat to Ashley Robinson who negotiated a difficult path to the Semi-Final, with wins over Robbie Gavin and Mark O'Flynn as well as Zatlyny.
John Murphy was in fine form and he fought off a valiant Keith Knox in a fantastic 5 setter (9, 6, -6, -5, 8) before facing Robinson in the Semi-Final. He looked in fine form and progressed smoothly to the Final with victory over Robinson in straight sets. On the other side of the draw, Scottish International Niall Cameron looked a real contender for the title, particularly when recording a victory over Tibor Pofok at the Quarter Final stage. Cameron then came up against German based Irish international Gavin Maguire. Maguire had lost to Cameron in international competition previously, so would have been delighted with his performance here, claiming a significant victory in a high quality 5-setter, holding his nerve well to win 12-10 in the final set.
The Final was set, Maguire v Murphy. Maguire looked on course to claim the title, claiming the first two sets in some style. However National Champion Murphy fought back, displaying all of the resilience and quality that has deliver 5 Senior National titles. He levelled at 2 sets apiece before claiming the final set and the Ulster Senior Open title.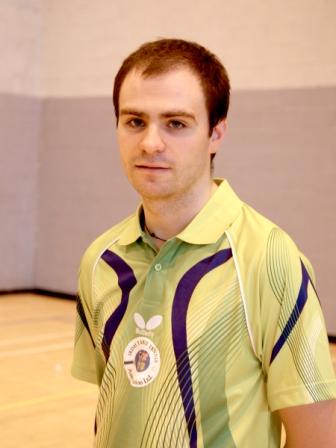 Women's Open
In the Women's Open, again there were some surprises in the early rounds. Following the late withdrawal of No. 1 seed Ashley Givan, youngster Rebecca Finn came through that section of the draw displaying top form in claiming a major win in the Quarter Finals over veteran Teresa Devaney. Devaney is on top form this season, so Finn who is ranked at No. 28 in the Senior Women's Rankings will be delighted with this result and performance. She faced Jing Yi Graham in the Semi-Final and again will be delighted to have taken a set from a higher seed, but Graham was too strong and looked dominant as she progressed to the Final.
On the other side of the draw, Irish table tennis fans will be delighted to see international Amanda Mogey back on court following her recent injury troubles. Mogey looked to be in ominously good form despite her layoff, claiming straightforward wins over Emma Ludlow and Hannah Lynch-Dawson to set up a final with Graham.
This was a Final to savour, with the players swapping sets to set up a final set decider. The final set was a great test of nerve and again went all the way to the wire, with Mogey eventually claiming the Title with an 11-9 final set result.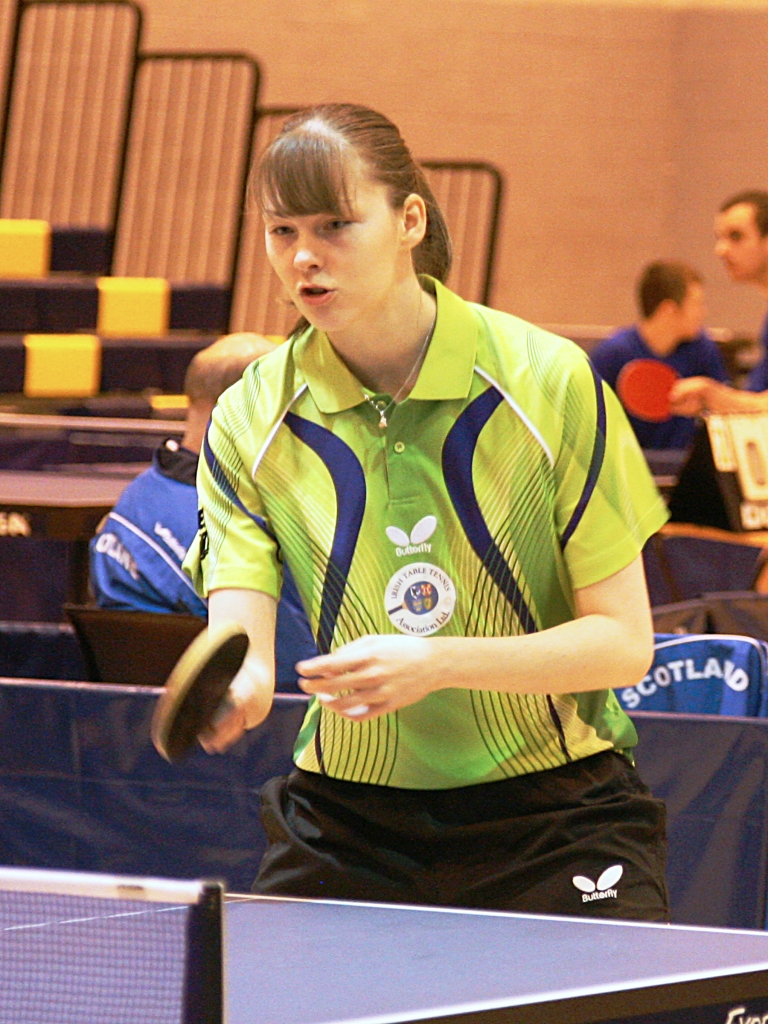 Class II
Sparks flew in the Class II event with some fascinating match-ups and some top class performances. Hannah Lynch Dawson in particular moved quickly through the draw, with some impressive victories including an excellent 5 set win over Mark McAllister. She face Wexford's Brian Devereux in the Semi-Final and almost pulled off an excellent win – claiming the first two sets before Devereux kicked up a gear to fight back and claim all 3 remaining sets. In the Final Devereux faced Marcus McDonnell, who is enjoying a Renaissance in his playing career this season – McDonnell eliminated Zak Wilson in the last four. We had yet another 5 set Final in the Class II, with Devereux eventually claiming the win – making the long journey home to Wexford a little sweeter.
Veterans
In the Veterans event, it was that man Zatylny again in top form, knocking out both Tibor Pofok and Kevin Mackey to progress to the Final. Here he faced Pat McCloughan – and you guessed it, we had another 5 set battle on our hands, with Zatylny eventually claiming the title to cap off a pretty impressive day's work.
Open Doubles
In this event it was Ulster pair Ashley Robinson & Keith Knox against Murphy and Cameron in the Final. In 3 closely contested sets (9, 10, 9), Robinson & Knox were crowned Ulster Open Doubles Champions.
Congratulations to all event winners and to all players who took part – as always thanks to the excellent volunteers of the Ulster Branch who delivered the event and in particular Jamie and Stuart McConkey and Tony Phillips.
Full results here.