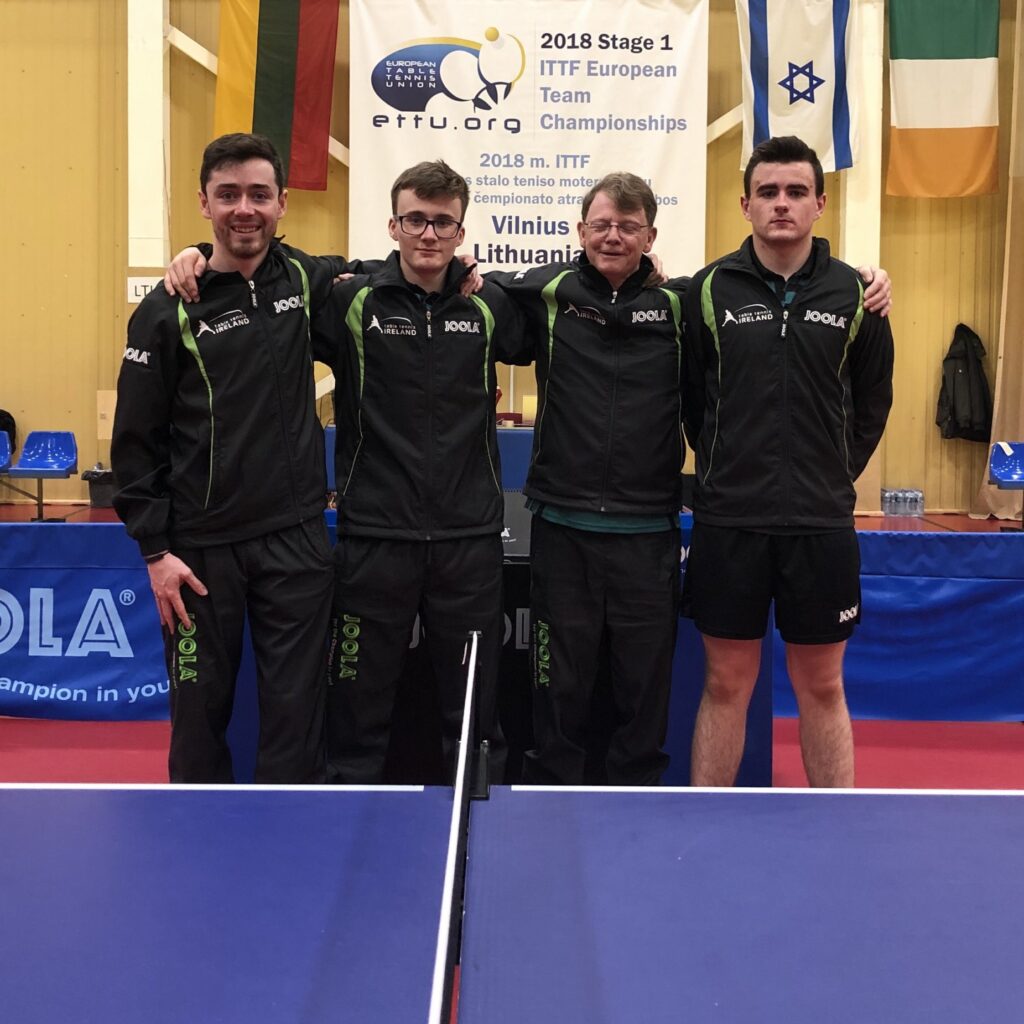 The Ireland Team of Ryan Farrell, Alex Gillen and new cap, Thomas Earley put up a spirited performance in their European Championships match versus group leaders and likely group winners Lithuania in Vilnius.
First on the table was Ryan, who came through in a 3/0 win, in an excellent display of controlled table tennis to beat Rimas Lesvs. Ryan showed great mental strength in coming from 8/10 down in each of the first and second sets to win both.
The second match was Alex Gillen against their No. 1, Alfredas Udra. Unfortunately, Alfredas showed all the skills he had displayed in the first match versus Lithuania in Lisburn in March to win in straight sets despite Alex playing well.
The third match was between Ireland's new player, Thomas Earley and Matas Skucas. It was "nip and tuck" between the players for the first 4 sets with Thomas's defence/attack game causing his opponent some considerable problems. In his first international Thomas was playing magnificently. However, the fifth set saw Matas winning a closely fought 5th set 11/7.
With the match score at 2/1 to Lithuania, Alex took to the table with every hope of beating Lesvs. With 3 of the 4 sets being won 11/9, 12/10 and 12/10 Lesvs scraped through to win the match 3/1 for his country.
Lithuanian coach, Arturas Orlovas, was clearly relieved at recording the win. Irish coach, Conn Higgins was gutted but delighted at the great performance and team spirit of his young Irish Team.
Thank you to the Lithuanian Association for their wonderful hospitality!