The Junior Interpros took place in Little Island Sports Complex, Cork on Saturday 18th April.
It was Leinster who emerged victorious after the days play as they claimed 3 of the 6 gold medals up for grabs and with it taking home the Victor Barna Shield, edging out a spirited Ulster Squad who went away with 2 golds of their own.
Ulsters Owen Cathcart was awarded for a flawless display in the U15 boys category, earning himself the prestigious Colum Slevin Award for Player of the Tournament.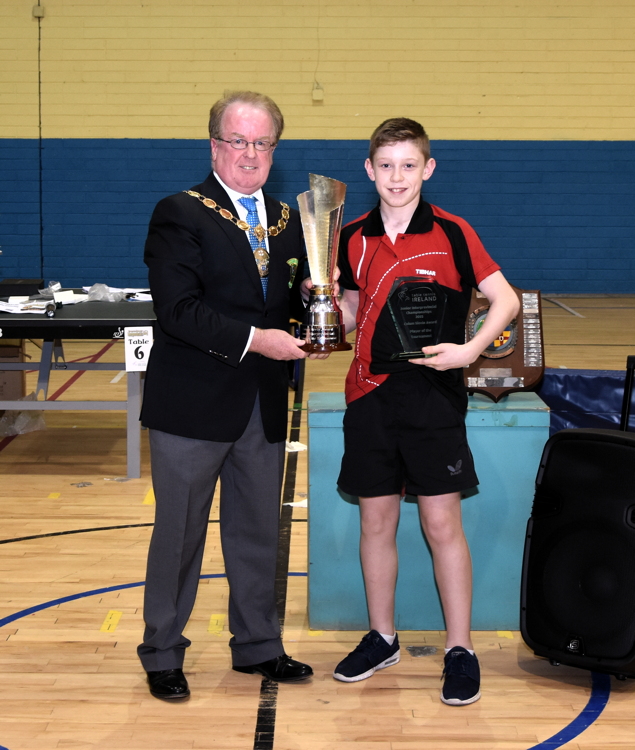 See below for a full list of results.
Junior Boys: 1.Ulster ; 2. Connaught ; 3. Leinster
Junior Girls: 1.Munster; 2. Ulster ; 3. Connaught
Cadet Boys: 1.Ulster ; 2. Leinster ; 3. Connaught
Cadet Girls: 1.Leinster ; 2. Munster ; 3. Ulster
U-13 Boys: 1.Leinster ; 2. Munster; 3. Connaught
U-13 Girls: 1.Leinster ; 2.Ulster ; 3. Connaught
Victor Barna Shield ; Leinster.
Colum Slevin Award ; Owen Cathcart