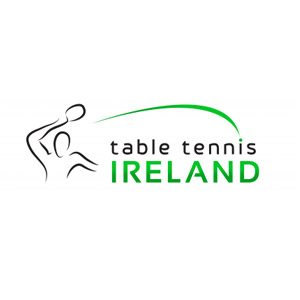 Table Tennis Ireland is the National Governing Body (NGB) for the sport of table tennis in Ireland and is officially recognised as such by Sport Ireland. It is made up of a voluntary board elected at the AGM.
We are an all-Ireland body encompassing the 32 counties with the four Regional Provinces being responsible for organising Leagues and Competitions.
The current strategic ambition of Table Tennis Ireland is as follows:
● Modernise, professionalise and suitably resource Table Tennis Ireland (NGB) to drive and grow the sport to be relevant in a diverse and inclusive island of Ireland
● Understand the business of table tennis and strengthen our clubs to become vibrant, well-utilised facilities catering for all ages to secure the future of our sport
● Position and market table tennis as a healthy choice for all genders and all age groups which seamlessly fits into a modern Irish lifestyle
● Establish a national centre of excellence which can host major international table tennis events.
We are now in a position to appoint a CEO to run the organisation on a day-to-day basis.
The Position
As Chief Executive Officer, you will lead the organisation and be responsible for overseeing the day-to-day management of Table Tennis Ireland. You will be accountable to the Board, as you drive the organisation forward by implementing the current Strategic Plan.
As CEO, you will be expected to understand member's needs, while having the ability to manage a complex portfolio of organisational responsibilities, including commercial and strategic priorities, operational effectiveness, stakeholder management, communications, and financial/governance controls.
The full job description can be found here
To be considered for this role you will need to be a strong leader, with excellent stakeholder management capabilities.
To apply please send your CV and cover letter outlining why you are suitable for this position to [email protected] by 5pm on Wednesday 4th October 2023