The ITTA has confirmed today that interim Chair Joseph Hickey has stood down as Chairman of the Association. Mr.Hickey has been in the Chair for four years and has played a pivotal role in the development of the sport during that time. He will remain heavily involved in the sport as ITTA President, a position he was elected to by the membership in June 2011.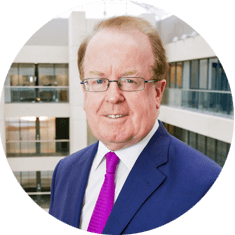 Speaking today, Mr Hickey stated:
"My 4 years as the Chairman of the ITTA was both challenging and rewarding. I was fortunate to be able to work with an outstanding group of dedicated people on the Board and indeed in other roles. Through their efforts, we have seen significant growth in our playing numbers and increasing success at the top levels.
The expansion of our volunteer numbers, to work in conjunction with our very professional staff is, in my opinion, the critical factor in the development of table tennis. Work has been done to increase the number of volunteers but much more is needed.
I am therefore very much looking forward to my continued involvement as the President and to assisting the Board and the Branches to develop our sport"
On behalf of all of the membership, the ITTA Board would like to express their gratitude to Mr.Hickey for all of his efforts in the past few years and we look forward to working with him going forward.
With the next ITTA AGM scheduled for June 2012, the Chair of the ITTA will be shared on a rotation basis over the next 7 months between 3 serving ITTA Directors – Mr.John O'Donoghue(Performance Director), Mr.Kenneth Strong(International Director) and Mrs.Pat Hunter(Finance Director). The rotation is as follows:
John O'Donoghue (Present-end January 2012)
Kenneth Strong (February/March 2012)
Pat Hunter (April 2012 – AGM 2012(June))
Speaking today, interim Chairman John O'Donoghue stated;
"During Joe's excellent stewardship of the ITTA, he increased the standing of the sport in Ireland and set it on the road to a more professional governance. He worked tirelessly to restore the reputation of the sport with the Irish Sports Council and was instrumental in putting in place professional staff for the organisation for the first time in its history. He focused the organisation on its strategic goals and provided top quality leadership."
All queries in relation to this or any other matter should be directed to the ITTA Office – [email protected] or on (01) 6251135.