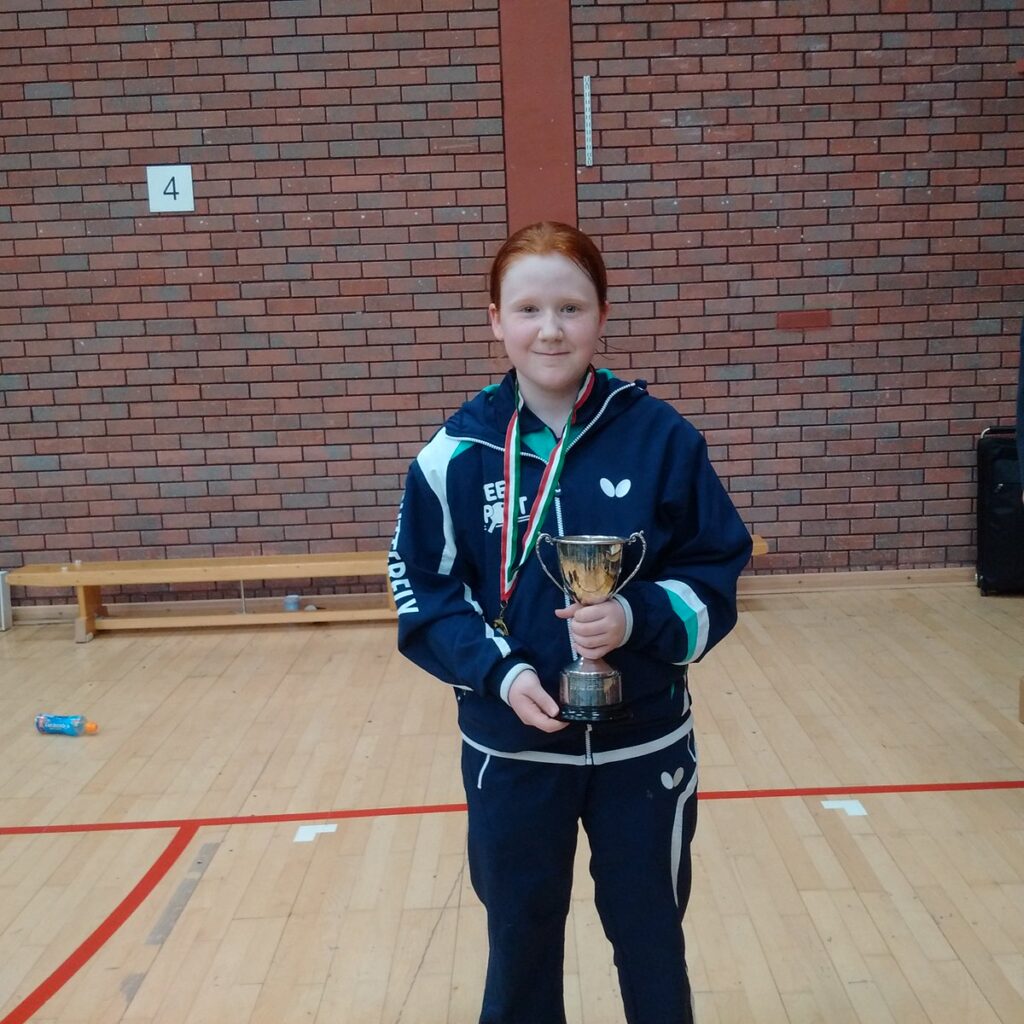 Young Sophie Earley has been given a great honour this week. After impressing at The European Hopes Week in April she has been selected to represent both Ireland and Europe at the World Hopes Week which takes place in Luxembourg from the 10th to the 18th of August. What really puts the magnitude of this achievement into perspective is the fact that Sophie is one of only Five Europeans selected to take part in this prestigious event. The event is comprised of a training camp and a tournament, both of which Sophie will be partaking in. Based on results, as well as other factors such as attitude, four boys and four girls will be selected by the ITTF to represent the World Hopes team at the World Cadet Challenge in Fiji in October 2018. Sophie will be accompanied by the vastly experienced and accomplished coach and team leader Conn Higgins. Such a presence can only benefit young Sophie at such a high level event.
It can't be said enough what a great achievement this is. Sophie is following in the footsteps of Owen Cathcart and Katie McGlone who have both also had the honour of playing this event in recent years. It is clear to see that the ITTF has been good to Ireland with these selections. Sophie's work ethic and dedication to her craft are clearly already starting to pay dividends for her. She is an example to follow.
National coach John Murphy was delighted on hearing of the selection; "This is a great opportunity for Sophie to practice with and compete against some of the best in the world in her age group. It will also be good to work with some of the best Chinese coaches who will be in attendance at the event".
On behalf of everyone at TTI we wish Sophie all the best in this event, events prior to it and the many that will come after it.