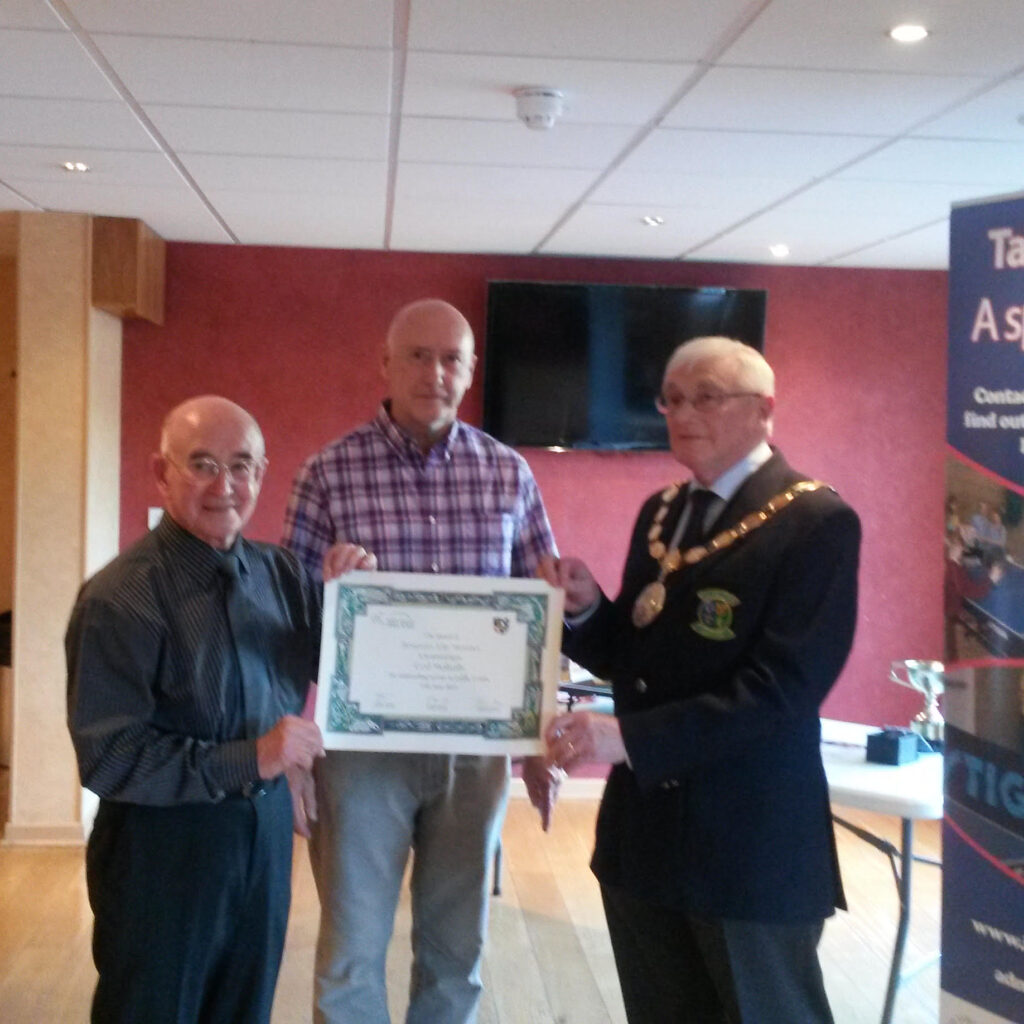 Pictured: Ted Mahaffy receiving the Honorary Life Membership scroll from President Ken Strong, with Ulster Branch Chairman Arnold Morgan looking on.
Ted Mahaffy was presented with Honorary Life Membership of Table Tennis Ireland at the recent Ulster Branch Awards evening by newly elected President Mr. Ken Strong. This award is the highest distinction which can be given by Table Tennis Ireland and is in recognition of the outstanding service Ted has given to the Association down through the years.
Mrs. Pat Hunter, Chairman, outlined Ted's involvement in the sport as follows: "Ted Mahaffy has been involved in the sport for more than 40 years, both in an administrative capacity as well as a player, having held various offices in the Ulster Branch in addition to being an Ulster Underage coach for a long period. He has been a long-time member of the TTI Disciplinary panel. As well as being an active qualified TTI Umpire, he has represented Ireland at both Over 60 and Over 70 levels with a Veteran Six Nations medal to attest to his ability. The ever popular Ted epitomizes a terrific example of selfless commitment to the sport of Table Tennis."
The second recipient of the Honorary Life Membership award, Tommy Rowsome, will be presented with his certificate when he returns home from holiday.