One year on from the success of Limerick, it was once again time for attention to turn to the Senior Schools International. The 2017 edition of the event took place in the Fort Regent Sports Centre in Jersey. As ever, 7 Nations (Ireland, England, Scotland, Wales, Isle of Man, Guernsey and Jersey) took part in what was sure to be an action packed weekend of Table Tennis.
Representing Ireland at the event was a squad of 12 players and 4 coaches and they didn't disappoint as the team, led by an inspired performance from our girls in particular, came away with a total of 7 medals from all events.
Team Event
In the team event starting on Friday evening, it was our Under 18 girls team that shone the brightest, as the combination of Rebecca Finn and Nga Nguyen swept all before them in their pursuit of top spot. The girls were not to be denied when they reached the latter rounds, as they overcame England B in the semi final before producing their best display of the lot to topple England A by a 3-0 scoreline to secure gold!
The Under 16 Girls were also in fine form, as Lucy Craig and Thuy Linh Cashman played some of their very best stuff to reach the knockout stages. In the semi-final, they were excellent as they defeated Wales 5-0 to secure their place in the final. Unfortunately, they couldn't quite overcome the final hurdle as they lost out 5-0 to a strong England A side, with the scoreline really not doing our girls justice. Nevertheless, it was a silver medal for Lucy and Thuy Linh!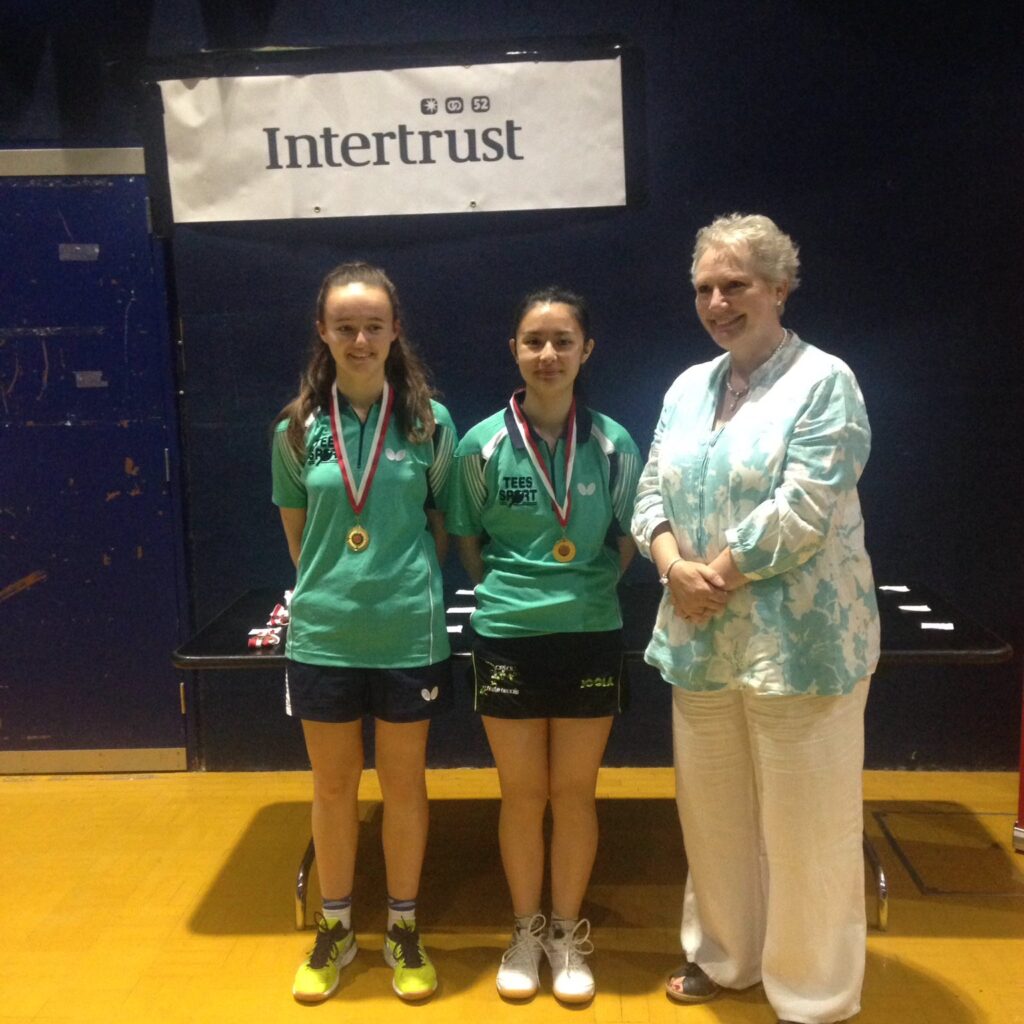 The Under 18 Boys also made some waves throughout the team event, as the pairing of Charlie Fitzgerald and Dylan Grace made their way to the semi final stage. Here they faced England B, and the boys made no mistake as they took a fantastic victory by a 3-1 scoreline to set up a final showdown with England A. The final proved to be a topsy turvy affair. Dylan produced a fantastic display to overcome James Hobson 3-0 to give the boys the lead, but unfortunately this was as good as it would get as they went down narrowly 3-1. An agonising 13-11 in the fifth, doubles loss, proved decisive here.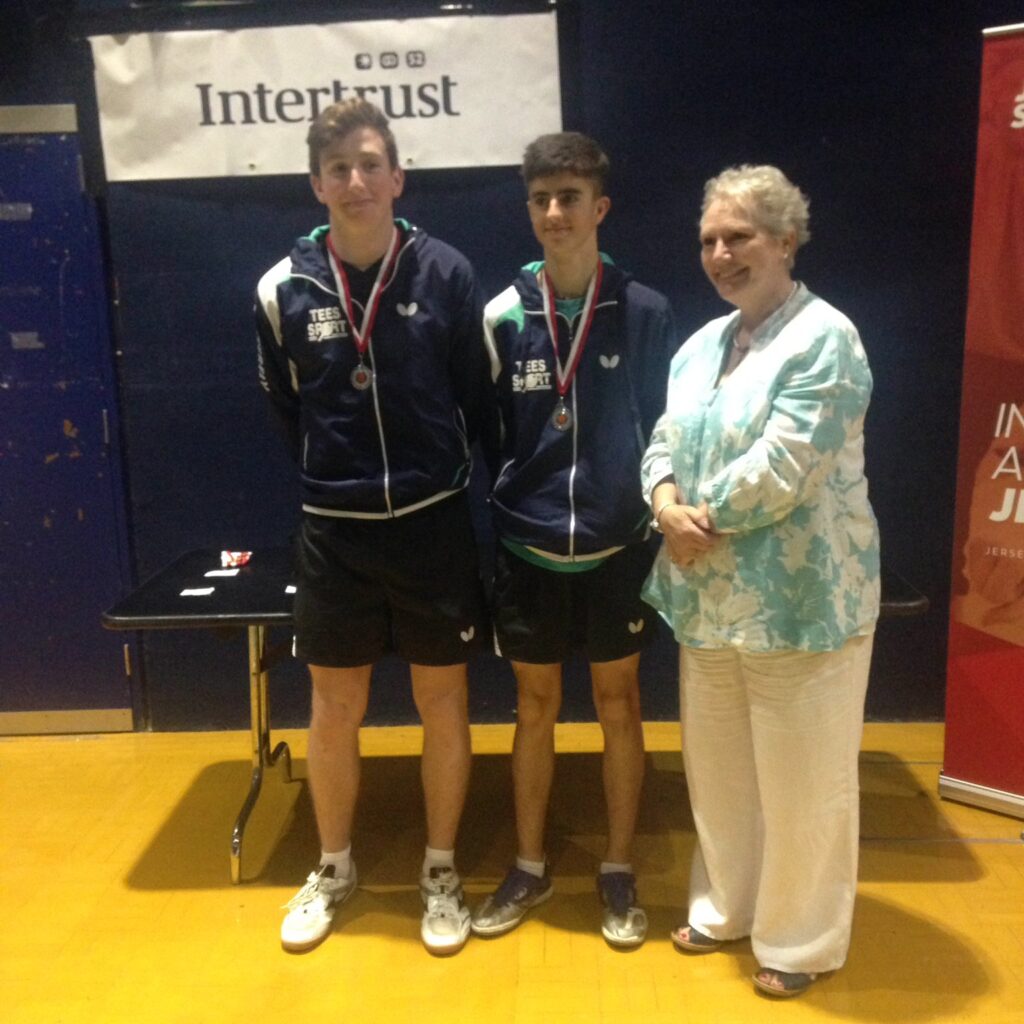 Elsewhere, there were some extremely positive performances by our Under 14 Girls (Silke Heinen and Pravesha Ragi), Under 16 Boys (Alan Pattison and Dillon Byrne) and Under 14 Boys (James Skelton and Ciaran O'Donoghue). Despite just missing out on the medals, all three of these pairs were right in the mix throughout.
Singles Event
On Sunday it was the turn of the Singles events to take centre stage as the 12 Irish players aimed to build on what was an extremely successful team event.
Following their gold medal winning performance in the team event, Rebecca and Nga continued their imperious form throughout the day as they made their way to the final, with Nga producing a flawless display to defeat Englands Sophie Barlow in the penultimate round. In the final, it was Rebecca who reigned supreme as she overcame her teammate 3-0 to take gold. Well done to both girls!
More success was to come in the Under 14 Girls singles, as Silke Heinen played some outstanding Table Tennis to take the gold medal following a string of big results against strong English and Welsh opposition. Excellent results from the Cork girl!
That wasn't the last of the medal success on singles Sunday. Alan Pattison delivered a brilliant performance in a competitive Under 16 Boys category to reach the semi final and secure a bronze medal. His run was halted here by Samuel Kwan of England but Alan can be very proud of his display.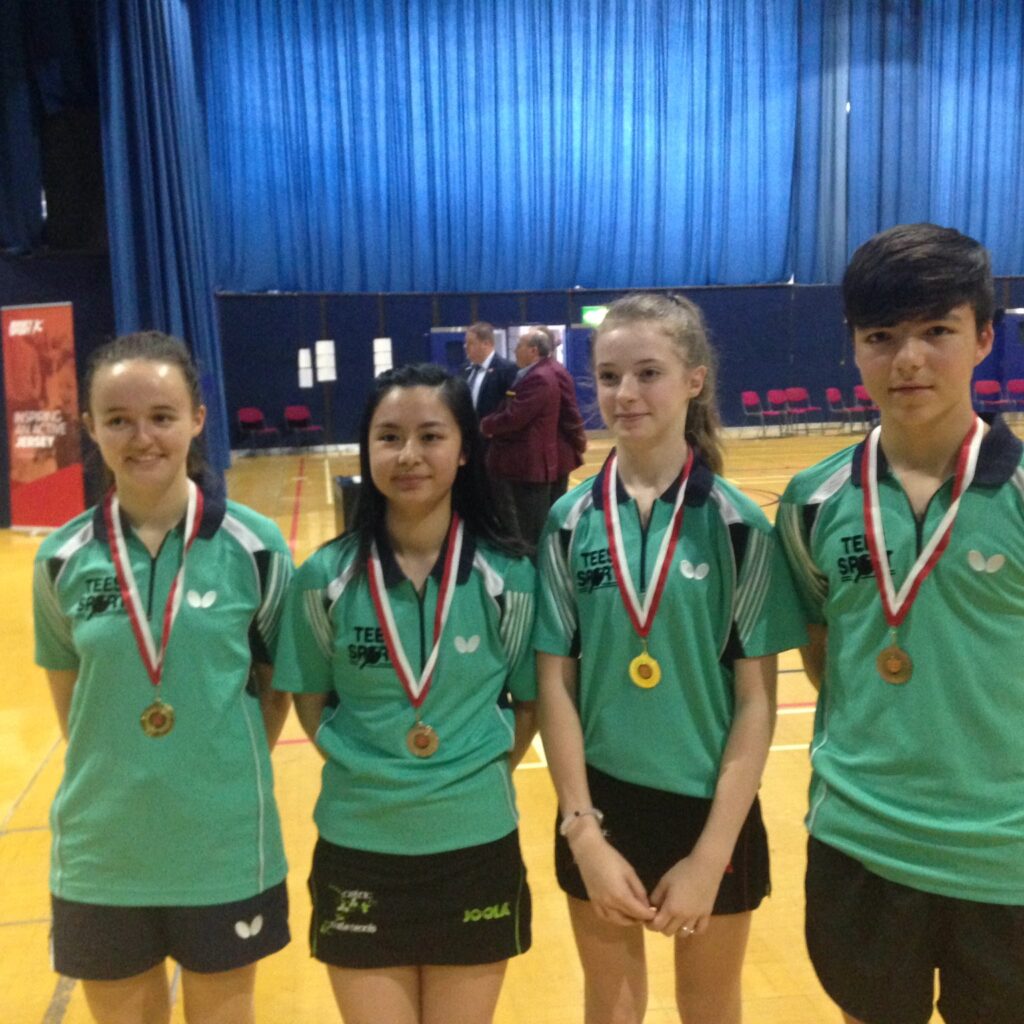 Well done to all players in what was an excellent showing by the Irish Squad. Thanks also to the four Irish coaches; Conn Higgins, Tara Fusco, Sam Logue and Shane O'Connor for their tireless contribution over the weekend and also to the three Irish umpires on show; Con O'Ceadaigh, Jay McAlister and Cecilia Armelin.