Female in Sport National Training Camp – Report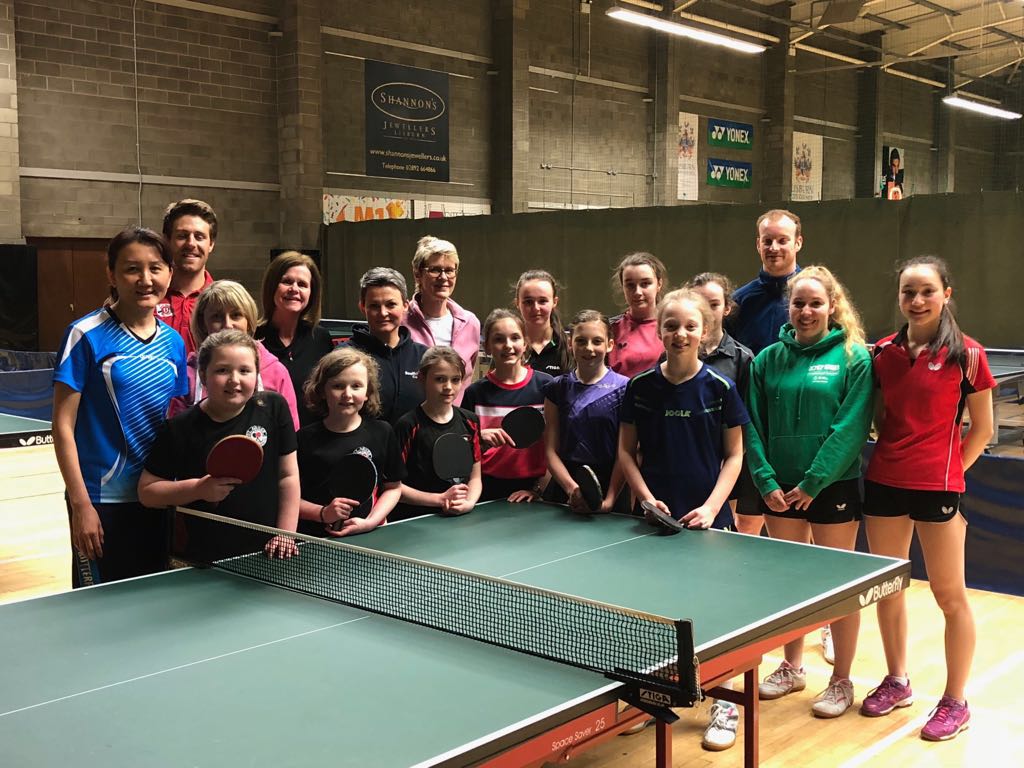 From the 2nd to 4th of April, the first 'Female in Sport' National Training Camp was held in Lisburn Racquets Club. The camp was part of a new initiative, to combine the training of the junior girls and senior women on the national squad, with the training of female players of all age and abilities, allowing them to gain a valuable insight into the training habits of more experienced players. The squad was led by Jing Yi Gao, assisted by Erin Thompson.
While those on the national squad trained hard for important events coming up in the following weeks, particularly the Junior Interprovincial and International Primary School Championships, the 'Female in Sport' participants benefited from one-on-one coaching from Jing Yi and Erin throughout the 3 days. The two squads came together for warm-up exercises and fun match-play and games at the beginning and end of every session, creating a great atmosphere between the two groups.
Overall the first Female in Sport National Training Camp was resounding success, with players aged from 8 to 60+ attending throughout the 3 days. The camp provided an important opportunity for female players, from national to beginner level to learn from an experienced female-only coaching team and thus being able focus on and develop skills that are particularly important to the female table tennis game. The positive and fun atmosphere created at camps like these will no doubt encourage more girls and women to begin and continue playing the sport of table tennis and provide a great opportunity to the raise the overall standard of female table tennis throughout Ireland.