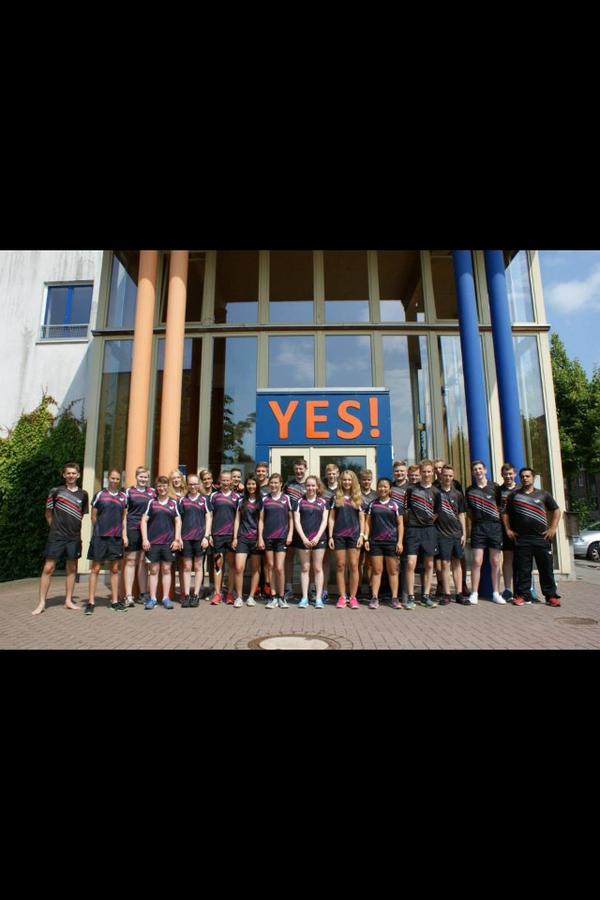 DTTB Youth Camp – Germany 2014
An Irish development squad recently spent two weeks at an international training camp hosted by the DTTB – the German Table Tennis Federation. This is a top class annual camp attended by players from across Europe. Ireland was represented at the camp by Coach Kieran Reilly and players Luke Dempsey, Erin Thompson, Elayna McGlone, Charlie Fitzgerald & Ryan McConkey.
The camp had coaches from Germany, Denmark & Sweden, and our squad was exposed to a variety of coaching styles.
The players over the course of the fortnight worked hard on the tables with particular focus on serving exercises, and also off the table, with regular circuit training and running sessions. The camp also worked on team building exercises which bonded the Irish squad in attendance. Towards the end of the camp, a singles tournament took place – the Irish squad performed really well with Erin Thompson making the Final of the Girls and Luke Dempsey winning the Boys event outright.
This was a really good camp for players ahead of the new season and also for our coach Kieran Reilly who learned a lot from the variety of coaching styles at the camp.