The ITTF SQY French Para Open took place on from 9th – 11th November 2023. Colin Judge and Paddy Vaughan were in action in the Mens singles class 3 and class 7 event.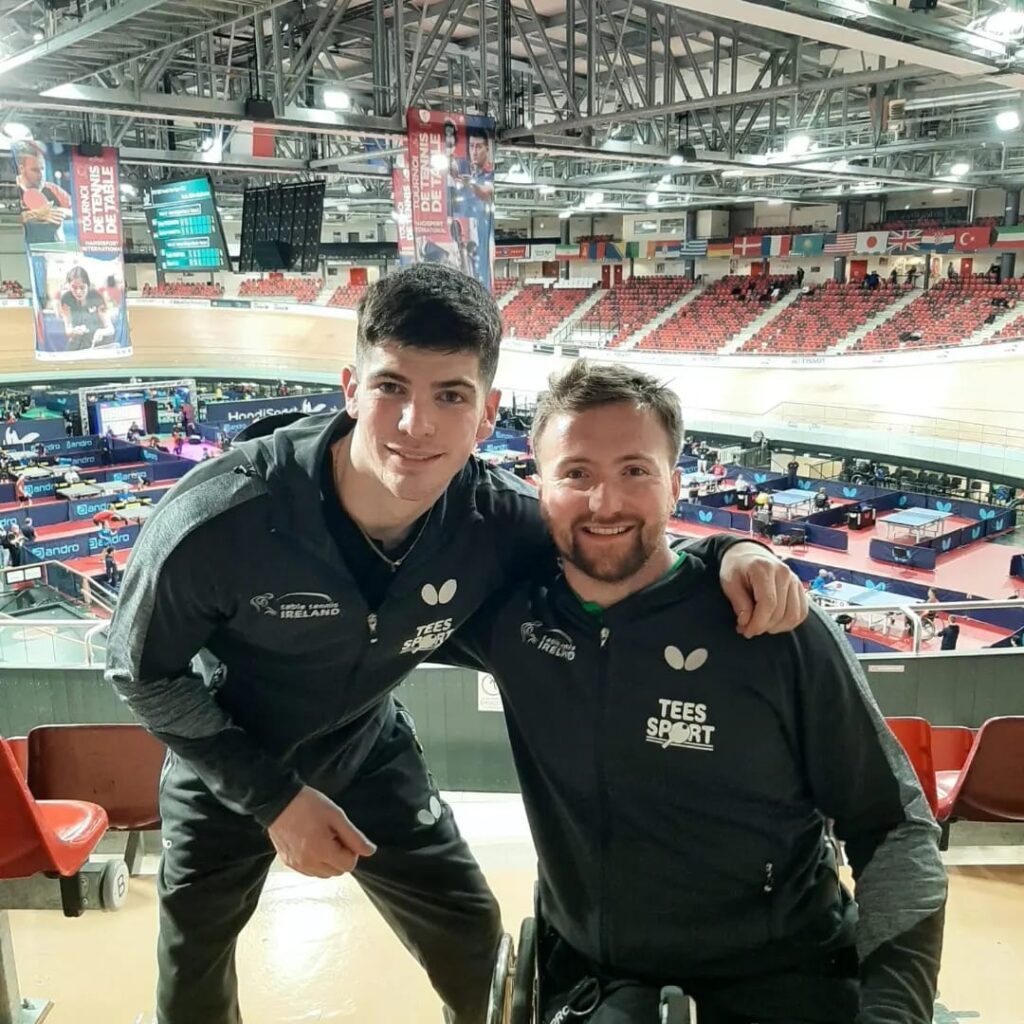 Day one of the event saw the group matches take place. Paddy Vaughan lost his first two games against Despineux (BEL) and Rosenast (SWI). He won his last game against Dourbecker (FRA) to finish 3rd in his group.
Colin Judge started his event with a 3-0 win against Sincar (TUR) before an impressive win against world number 5 Jenson Van Emburgh (USA) 3-0. In his last group game he stayed unbeaten with a 3-0 win against Geuljans (FRA).
As a result of finishing top of his group Colin got a bye into the quarter final were he beat Svatos (CZP) 3-1 to secure bronze medal.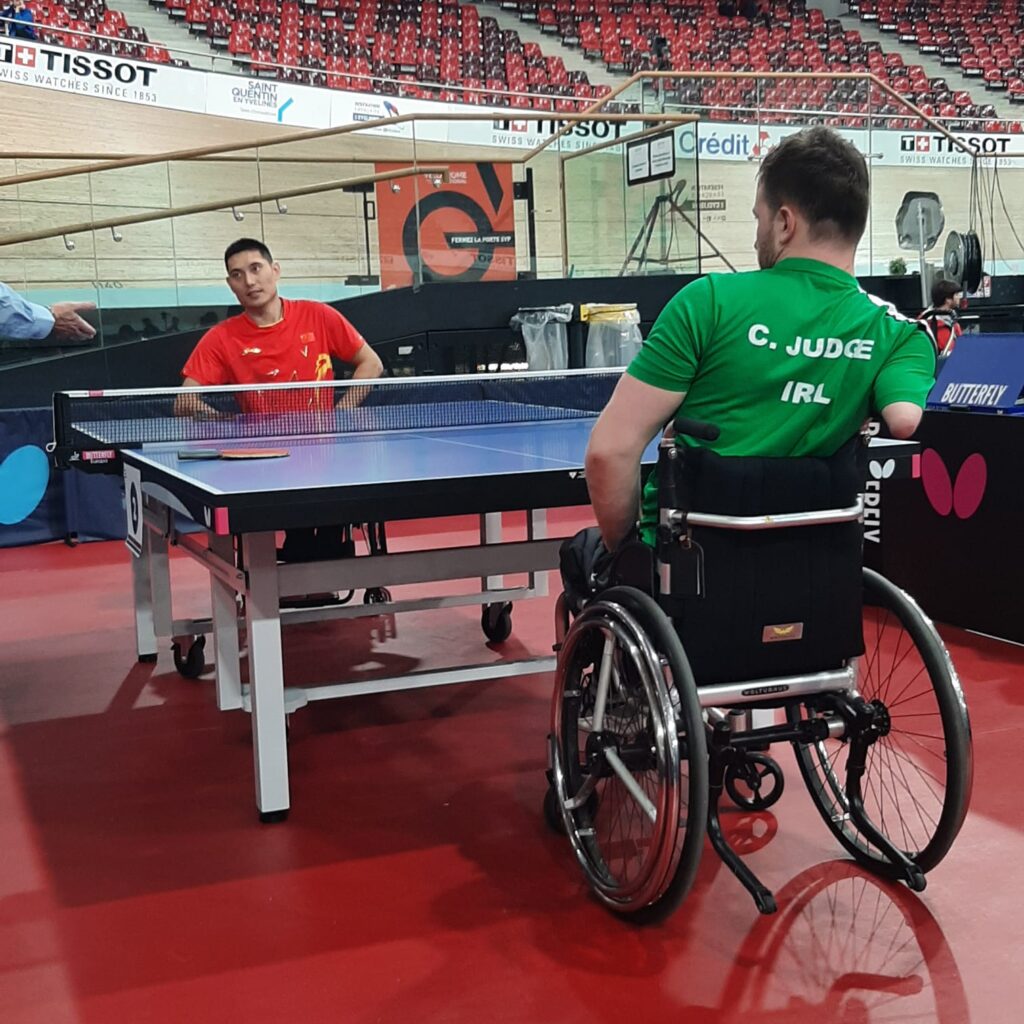 Unfortunately Colin's tournament ended with a 3-0 defeat in the semi-final against Panfeng (CHI).
Overall it was a very impressive performance from Colin who managed to not drop a set in the group stages and the highlight was beaten world number 5! This is another step to his journey to Paris 2024.
Special mention to Sam Logue who travelled as coach for Paddy and Colin.