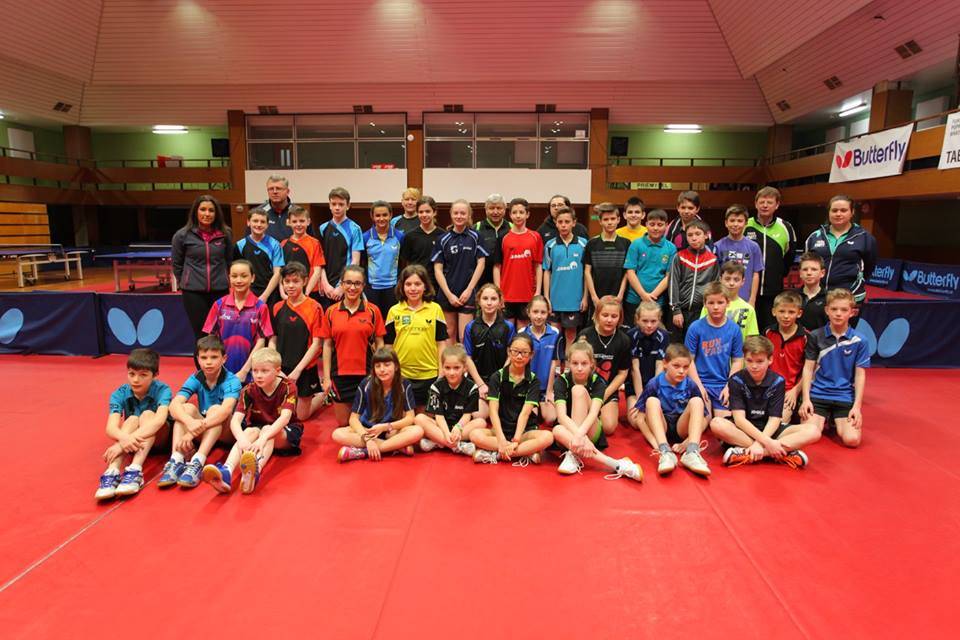 Six mini cadets; Thomas Joyce, Art McLaughlin, David Taylor, Dilon Byrne, Nicole Scott, Natasya Barry and coaches Amylou Hayes and Conn Higgins travelled to Slovakia last week to participate in a four day camp and the Slovakian mini cadet Open.
The Slovakian Table Tennis Centre in Bratislava was home for four days where our players trained for two sessions daily. They practised with mini cadets from the national teams of Slovakia, Czech Republic, Spain and a regional team from northern Germany.
We were very well looked after by Lucia Colovickova. One of the Slovakian national coaches. Onwards then to Malacky for the Slovakian Mini Cadet Open. The players played in a team event,singles event and doubles event.
Great performances were delivered. Both girls reached the quarter finals of the singles event, where Nicole had an excellent win over the Slovakian no. 1 in the previous round. The girls also reached the quarter finals of the team event.
In the boys team event Ireland "B" (Dillon and David) were beaten in the last 32 while Thomas & Art went one round further to the last 16. Dillon, David and Art were all beaten in the last 32 of the singles, while Thomas had an excellent win over the Czech no.2 before going down narrowly 3/2 in the last 16 to German opposition.
Thomas & Art had a great chance to advance to the semi final of the doubles but were narrowly beaten 2/3. Again, German opposition just got the better of the boys here.
All in all a great weeks table tennis by our future stars!