At the National Junior Championships, the Association introduced two new trophies awarded to the winners of both National Junior events. Both prizes were kindly donated by sponsors and were dedicated to long time servants and ambassadors of the sport in Ireland.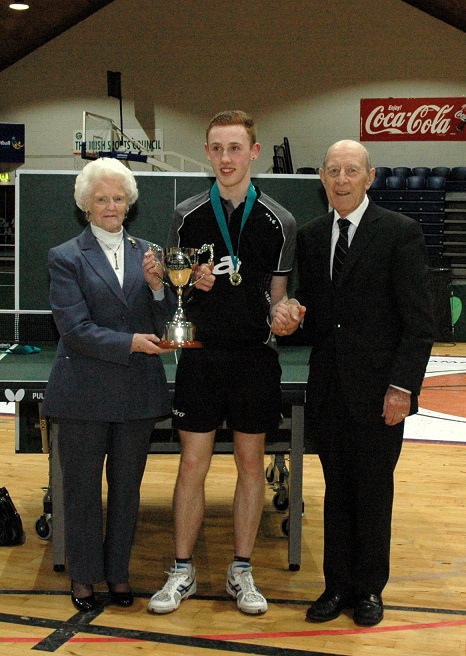 The Junior Boys trophy was won by Zak Wilson, seen here with Alex and Kitty Thackaberry presenting the piece dedicated to their service to the sport – the National Junior Boys Championship in honour of Alex and Kitty Thackaberry.
The Junior Girls trophy was also a sponsored piece, and has been named the Teresa Devanney Trophy after the current Veteran World Doubles Champion.