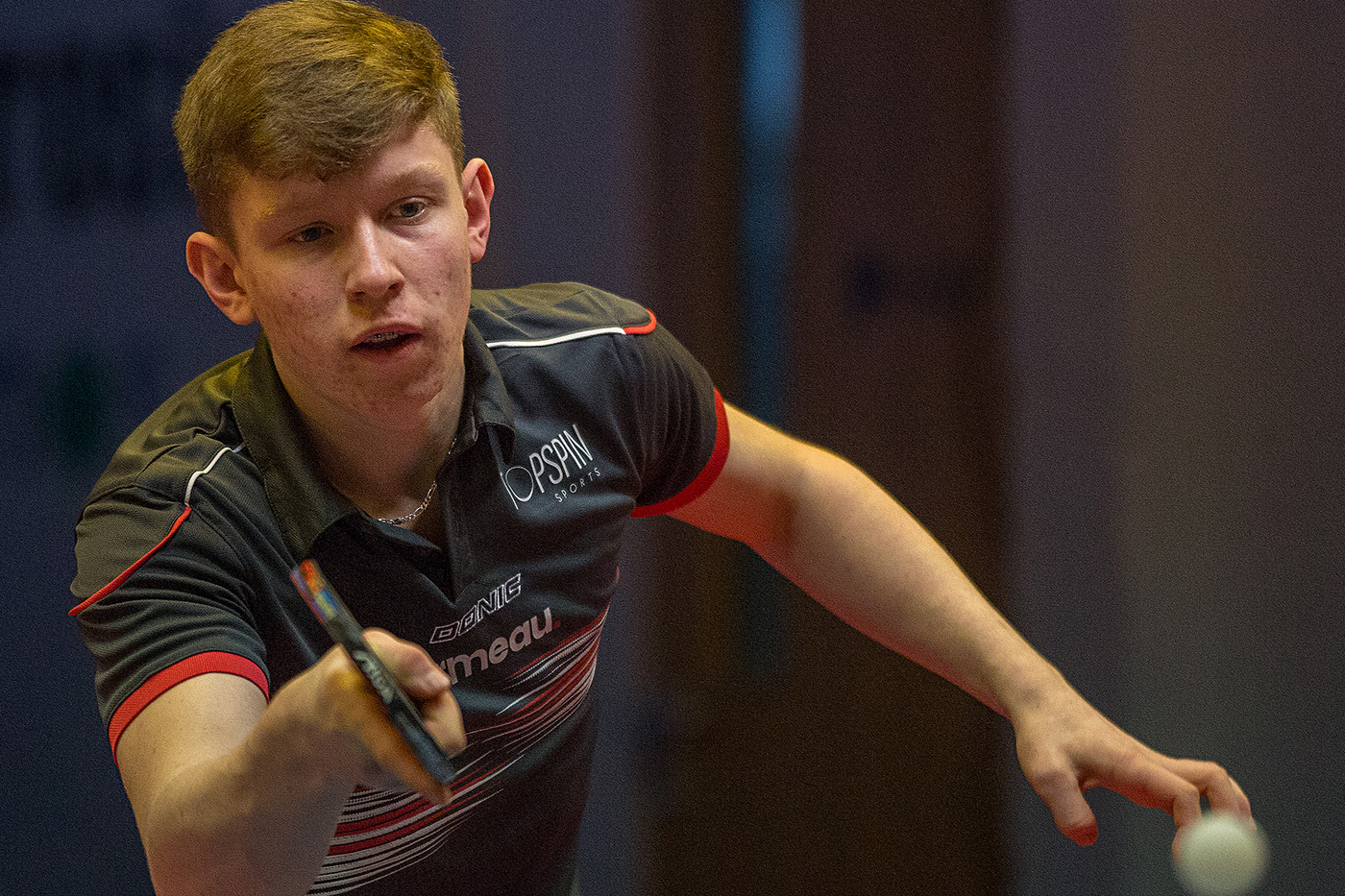 Owen Cathcart

Category: Junior/Senior

Club:  Halmstad / Ormeau

Style of play:  Shake Hand Attacker

Equipment: Blade - ovtcharov true carbon, FH - bluefire m1 turbo, BH - bluefire m1
Current Ranking: World No.39 and European No.22 U18 Boys

Highest Ranking: 21 - U15 World Ranking.

Titles Won: WJC Slovenia Open Champion, WJC Serbia Open Champion, WJC Belgium Open Champion, 20+ Pro Tour Medals (Cadet & Junior), Commonwealth Championships Bronze Medal (Team)

Best Wins: Sanchi (ARG WR30 U18) , Olaf Kosolovsky (BEL ER7 U15) , Park (KOR)

Best Experience: Playing in World Junior Circuit singles finals and playing at commonwealth championships in India.

Ambitions: My ambition is to continue to improve and to be the best player I can be.