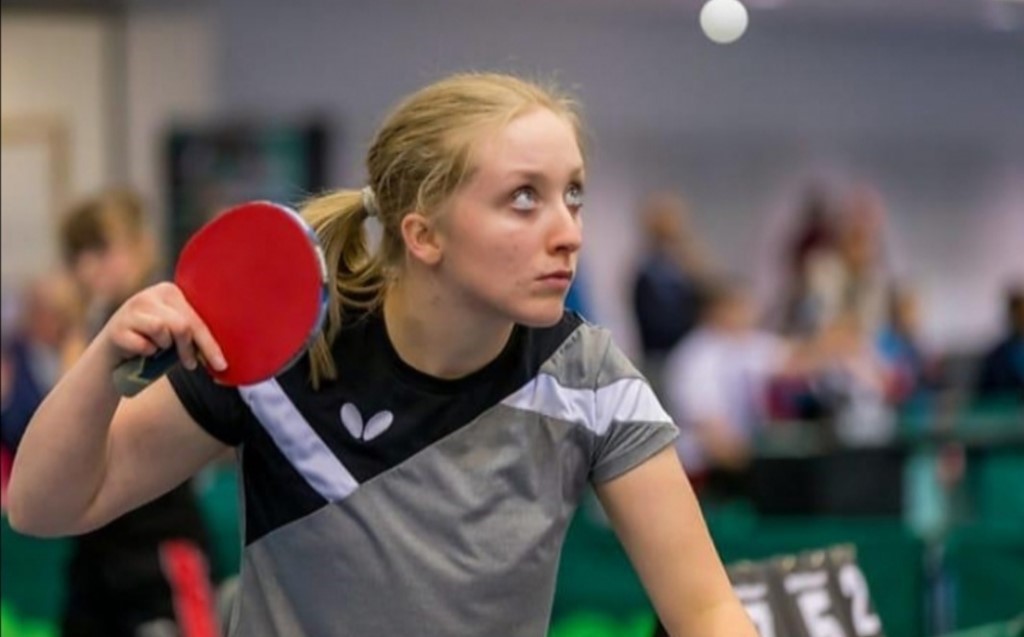 Mia O' Rahilly Egan
Category: Senior
Club: Griffeen Valley Table Tennis and Dun Laoire Table Tennis
Coaches: Tommy Fitzgerald(Griffeen Valley TTC), Ted Bollard and Tara Fusco (Dun Laoire TTC)
Style of Play: Shake Hand Attacker
Equipment: (Blade)- Cornilleau Hinotec off + (Rubbers)- Tibhar Evolution MX-P 
Highest Ranking: Senior No 1 - September 2017
Championships: u18 National Champion ×3, Senior Schools International Six Nations singles 2018, Connacht Senior Open 2016, Senior Classification 2017, Senior Women's National Champion 2018, u21 National Champion 2016, Malta Invitational u18 girls team winner 2019. 
Best Wins: 2019/20 Season- Malamatenia Papadimitriou, Raquel São Pedro and Ruby Chan.
Best Experience: Representing Ireland at the Senior World Championships in Düsseldorf (2017) and winning two matches in the Mixed Doubles. Representing Ireland 5 times at Senior level Six Nations Singles Lisburn(November 2015), European League Vs Scotland, Israel and Bosnia and Herzegovina in Sarajevo (November 2016) and World Individual Championships Düsseldorf (May 2017)
Ambition: I would like to win more Senior National titles and to continue representing Ireland at Senior level.