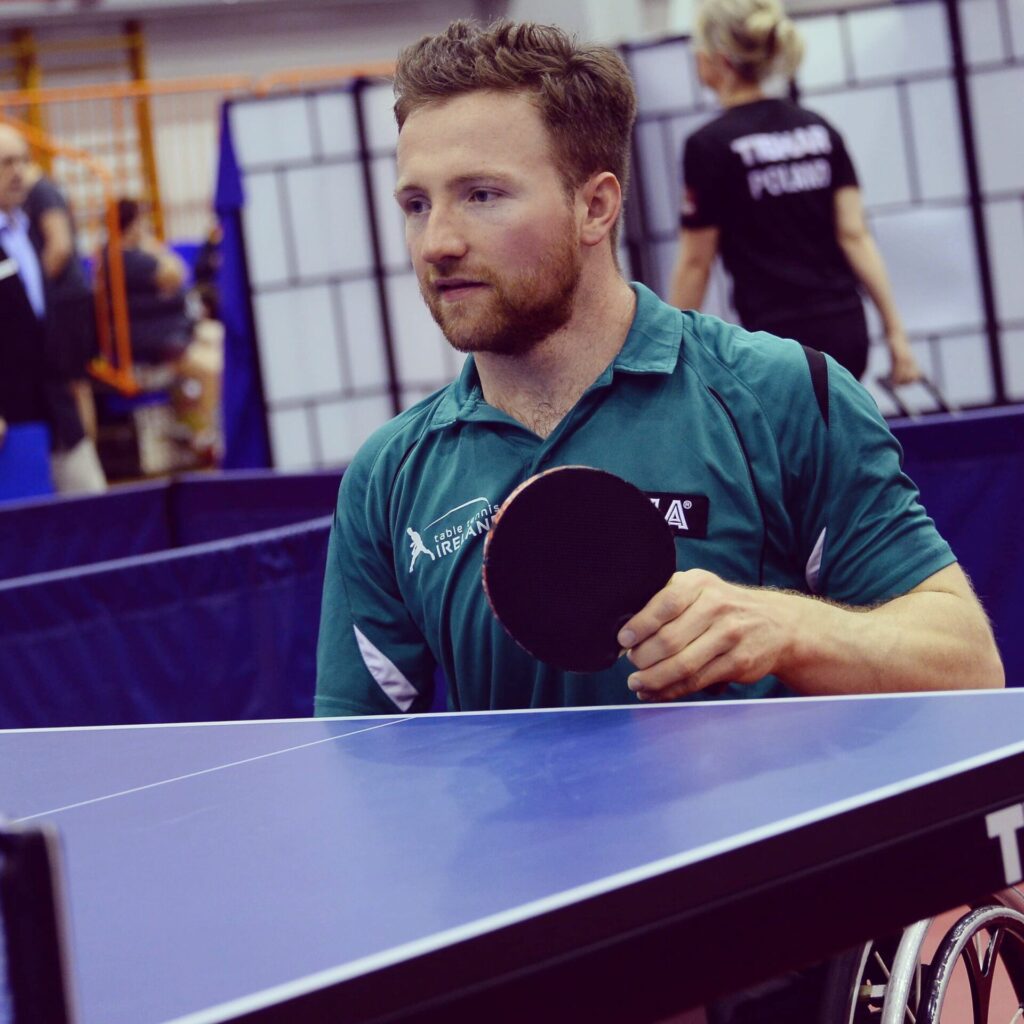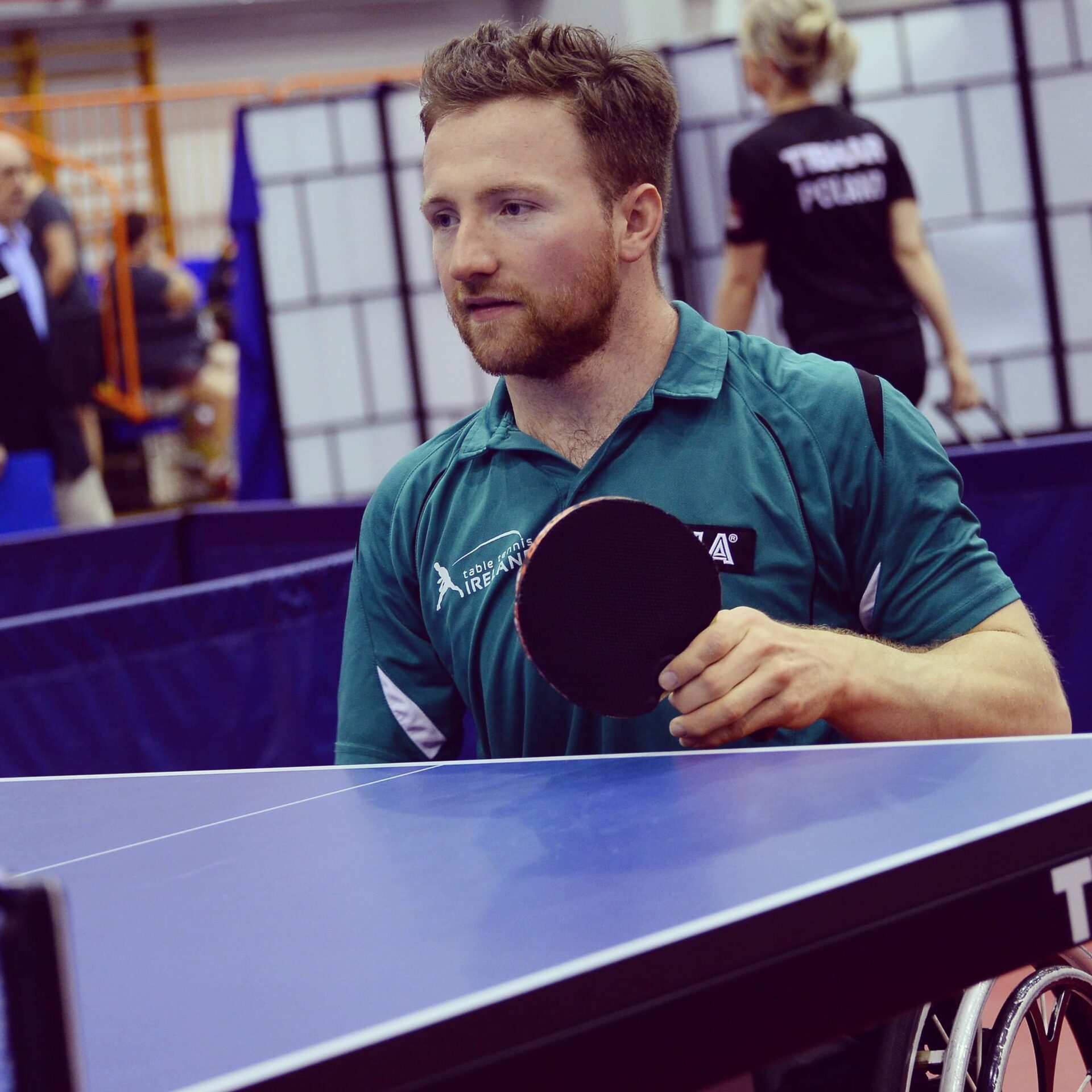 Colin Judge
 
Category: Senior
 
Club:  UCD TTC
 
Style of play: Defender
 
Equipment: (Blade, F/H & B/H Rubbers): Blade – Balsa   Rubbers - Tibhar Grass D Tecs on Backhand and Donic Acuda S1 on forehand
Current Ranking: Ranked World No.27 and Europe No.8 in Men's Class 3
 
Highest Ranking: Irish – 1 (2020) World – 5 (2018))
 
Titles Won: 2017 European Champion, German Open Champion, Spanish Open Champion, Romanian Open Champion, 3x Irish National Champion, Irish Wheelchair Doubles Champion, Irish Intervarsity Mens Team Champion, Polish Open
 
Best Wins: Fabien Lamirault (WR1), Rafal Czuper (WR 2), Jan Riapos (WR 3) Yezyk Oleksandr (WR 4)
 
Best Experience: Winning the 2017 European Championships in Lasko, Slovenia. A dream come true for me. Sharing the experience with my coach and teammates made it all the better!
 
Ambitions: The most important thing is to always give my best and to never give up no matter how difficult things get. My goal is to win the World Championships and Paralympic Games now.